Saudi preacher under fire for saying face veil is not mandatory
The preacher's Twitter generated wide controversy, including many critical and agry remarks
A Saudi preacher has sparked controversy on social media after Tweeting that Muslim women are allowed to uncover their faces and not wear the face veil known as the niqab, but that if someone wants to wear it, she is free to do so.
Sheikh Suleiman al-Torifee's, a member of Ministry of Islamic Affairs in Saudi Arabia, based his opinion on what he said were the teachings of Islam's Prophet Mohammad.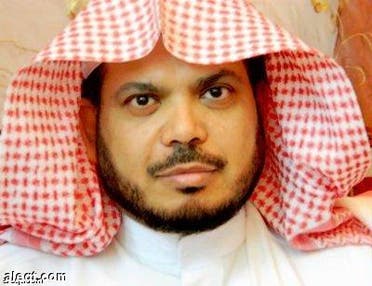 Women in many areas of Saudi Arabia are required to wear black robes, abayas, and head-shrouding hijabs covering their hair. Some conservative Saudi women also wear face-covering niqabs.
The preacher's Twitter generated wide controversy, including many critical and agry remarks.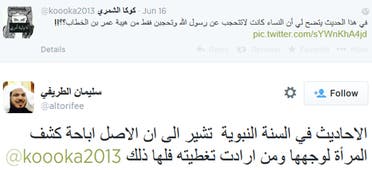 "I dare you join your wife in an outing while she uncovers her face," said one Twitter user (@Hamood20121111). "You are seeking fame and I wish you shave your beard because you are not a man," the tweep continued.
"If you want to apply Western customs and traditions, this is impossible and if you do, please travel and live abroad," said @Hamood2012111, another user.
"If you enjoy looking at other Muslim women then it means something is wrong with you! And you are the one who needs advice," commented @k_almassad.
Another user, @m_MesOo, described the preacher's Twitter comment as "Liberals' heresies."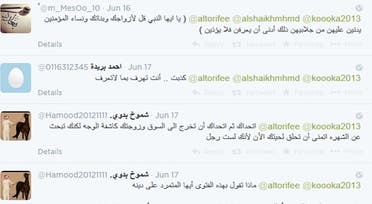 Few users appeared to support al-Torifee's opinion, saying the face veil is inspired by tradition, not religion; therefore it should be enforced.
"Although we are convinced that uncovering [a woman's] face is permissible, our society does not accept it and I've heard people describe a woman uncovering her face as a prostitute," posted @ghalibalshareef.