Saudi woman killing sparks hate crime fears in UK
The Muslim Council of Britain (MCB) warns of a rise in intimidation towards the community in the UK
The murder of a Saudi student in Britain has sparked fears that hate crime is on the rise amid 'widespread' Islamophobia in the UK, members of the Muslim community warn.
Nahid al-Manea, who was 31 years old and studying at the University of Essex, died after being stabbed 16 times in Colchester, Essex. A 52-year-old man has been detained by police in connection with the murder.
Manea was wearing an abaya – a black cloak worn by some Muslim women – and headscarf when she was murdered, and police are investigating the possibility she was deliberately targeted because of her religious dress.
The Muslim Council of Britain (MCB) today warned of a rise in intimidation towards the community in the UK, which has coincided with a surge in support for right-wing political parties.
"In recent months and weeks, an increasing number of Muslim women have been targeted in hate crimes," said Talha Ahmad, chair of the membership committee at the MCB. "People are understandably very nervous and anxious… It has caused major concern."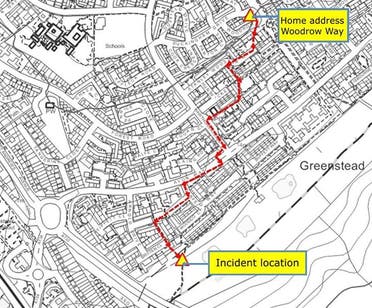 Ahmad said he has received reports of Muslim men and women being attacked, their houses being vandalized, and even of pigs' heads being left outside front doors.
"Violence towards Muslims has been quite common over recent months," he added. "If you live in Britain these days, you can't escape the reality that Islamophobia is quite rife."
He pointed to the emergence of the far-right extremist group Britain First, which has reportedly staged a series of mosque invasions in the UK in a bid to intimidate or provoke the Muslim community. The right-wing, anti-immigration UK Independence Party (UKIP) has also gained support among British voters.
According to the British Social Attitudes survey, the proportion of Britons who admit to be racially prejudiced has risen since 2001, The Guardian reported. There is "widespread Islamophobia" in the country, the newspaper noted.
Dr. Sheikh Ramzy, director of the Oxford Islamic Information Centre, says there has been a rise in hate crimes against Muslims, including racist remarks, attacks, and woman having their hijabs torn off.
"In general, there is a rise in Islamophobia… They call you names, they say 'go back to your countries'," he said. "Hate crimes are on the rise as well."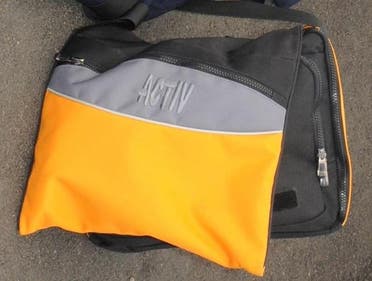 Bloody attack
Essex Police say a religious motivation is one line of inquiry in the killing of Manea, but not the only one. They are also investigating a possible link with the murder of James Attfield, who died nearby after being stabbed more than 100 times in March.
"It is very rare in Essex to have a knife murder, and to have two in three months," Helen Cook, press officer at Essex Police, told Al Arabiya News.
Cook said Essex Police had been advising students not to go out alone, and have increased patrols in the area where Manea was killed.
While the possibility that the murder was religiously motivated remains, Cook said that hate crimes are "not particularly" common in the area.
The Muslim Council of Britain's Talha Ahmad said the murder "has all the hallmarks" of a hate crime.
"All the media reports so far suggest she was targeted for her Islamic dress," he said. "She appears to be the first casualty of the latest round of demonization of Muslims and Islam."
Ahmad cited the April 2013 murder of Mohammed Saleem, an 82-year-old man who was killed while walking home from his mosque in Birmingham. Ukrainian student Pavlo Lapshyn, 25, was jailed for life for the racially motivated murder, after telling police he murdered Saleem because he hated "non-whites".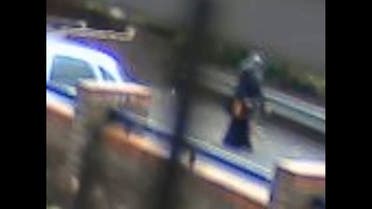 CCTV footage
Police today released CCTV footage of what is believed to be Nahid al-Manea shortly before she was killed, along with images of a bag she was carrying at the time she was murdered.
Nahid lived with her brother in Colchester, and the two regularly took the same route to university in the morning, police said. Sources previously told Al Arabiya News that Manea "wasn't robbed" as all her possessions were with her when the police found her body.
A spokesman for the University of Essex told Al Arabiya that the university was issuing safety advice to students.
"We advise all our students to keep to well-lit areas," the spokesman said.
The university said that Manea was studying on the Essex English Language Programme at the International Academy, and was due to finish her studies in August. "Our thoughts are now with Nahid's family, friends and teachers during this extremely difficult time," it said in a statement.
It is believed that the Islamic Society at the University of Essex is holding a condolence event for the university community after prayers on Friday. Members of the society could not immediately be reached for comment.
Dr. Shuja Shafi, Secretary General of the Muslim Council of Britain said in a statement that the murder was "absolutely shocking".
"With the current hostile atmosphere against Muslims in certain parts of our national conversation, there is a heightened fear that this murder may have been motivated by anti-Muslim hatred," he said.
"This was underscored by a recent report which suggested that Muslim women are repeated victims of anti-Muslim hate. While this fear is understandable, we must allow the police investigation to run its course."
Twitter reaction
The murder prompted angry reactions over Twitter against the far-right groups in the UK. "#BritainFirst are another group that contribute towards the rampant Islamophobia that is literally killing people," wrote UK-based Twitter user @UncolonisedMind.
"Muslims are blamed for the 'radicalising' of Lee Rigby's killers so Golding of @BritainFirst should be held responsible for Nahid's death," wrote another user, referring respectively to the slaying of British solider Lee Rigby by Islamist extremists in 2013, and Paul Golding, chairman of Britain First.
"Muslim Student Murdered In Essex Came To Britain To Learn English… can we NOW talk about risks of normalising racism?," wrote @sunnysingh_nw3
Muslim political commentator Ed Husain, Senior Fellow for Middle Eastern Studies at the Council on Foreign Relations (CFR), caused a row on Twitter for suggesting people should "rethink" wearing the hijab because of such attacks. He later deleted the tweet, but campaigners said his remarks amounted to "victim blaming", the Huffington Post reported.