YouTube jihadist urges Brits to quit 'gangster life'
Showing off his Glock 19 pistol, the man speaks with a London accent and states 'I'm in the land of jihad at the moment'
A video on YouTube showing a young man preaching out to his "brothers and sisters" in Britain to unleash their jihad upon the United Kingdom has been reported on by The Sunday Times.
The YouTube clip features a gun-toting man with a London accent wearing a balaclava. He says: "This video is in response to all those messages from the brothers who are asking for advice on how to leave that 'gangster life' behind and join the life of jihad."
Showing off his Glock 19 pistol, the man states "I'm in the land of jihad at the moment." He also taunts his fellow Muslims in Britain, saying: "Where are you when they are slaughtering our children and our fathers, not to say our women after they get raped?"
"Where are you when we need to start taking heads off? . . . You still walk around boasting that you live the so-called gangster life. You are listening to [the American rapper] Styles P in your bedroom . . . Come on!"
The video is just the latest in many more showing young Britons drawing on their western roots and Islamist inspiration to instigate, what might be termed, a YouTube jihad, according to the newspaper.
In 2011, many British Islamists found their way to Syria with the eagerness to take part in the fight. Since 2012, estimates suggested around 80 would-be jihadists had travelled there from the UK, with the figure now thought to have quadrupled.
Blowback scenario
Britain's MI5 and MI6 fear a blowback scenario from Syria as they envision Islamist groups encouraging their battle-hardened fighters to pursue jihad back home.
According to the newspaper, officials from MI5 and MI6 say that preventing the threat from jihadists in Syria from reaching Britain has become the biggest challenge they face in 2014.
In Britain several arrests have already occurred. In September 2013, Mohommod Hassin Nawaz, 29, and his brother, Hamza, 22, were stopped on their arrival to Dover and were purportedly caught carrying five rounds of AK-style ammunition.
The Britons have supported recent Iraq victories of Sunni militant group, the Islamic State of Iraq and Syria (ISIS, as well as showing disapproval for secular rebel factions such as the Free Syrian Army (FSA).
ISIS is a more radical offshoot of al-Qaeda that has its roots in Iraq and expanded into Syria shortly after the start of the three-year insurgency against President Bashar al-Assad.
The newspaper reported on Mohammad Hassan, a teenage fitness fanatic from Portsmouth, who is believed by the MI5 to be one of the 300 British Muslims to have travelled to Syria to fight for ISIS.
Since arriving in Syria, Hassan and his group have resorted to social media providing potential jihadists with advice on how to get to the country, what to bring and the daily life in ISIS.
Hassan is believed to have taken part in the capture of the western province of Homs in Syria as he brags about it on Twitter saying, "There were no casualties and [we] acquired large territories… All praise to Allah, lord of the worlds."
He also added, "1,000 of us descended upon Deir [Ezzor] and led the largest battle in the history of the revolution, no other group has matched Dawlah's [ISIS's] feats."
Hassan specified that he does not intend to leave Syria and has tried to separate ISIS from its al-Qaeda links, telling friends, "I don't torture."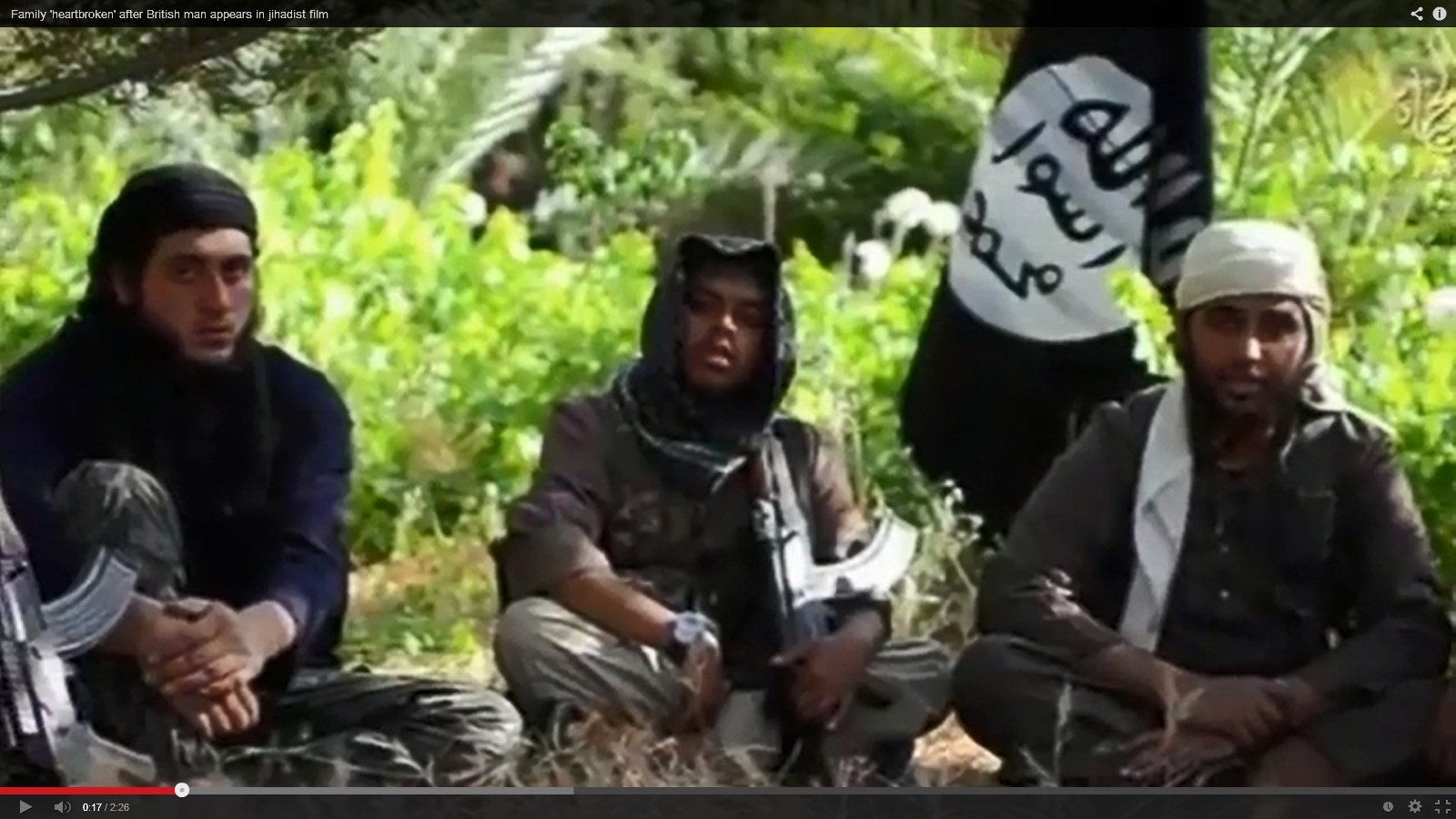 Last week, an ISIS recruitment video surfaced online showed three men claiming to be British nationals urging Westerners to join their jihad in Iraq, where Prime Minister Nouri al-Maliki is facing a growing insurgency led by the militant group.
"Are you willing to sacrifice the fat job you have got, the big car you have got, the family you have? Are you willing to sacrifice this for the sake of Allah?" Abu Bara' al-Hindi, one of several English speakers, asks in the video titled "There's No Life Without Jihad," asks.
"To all my brothers living in the West, I know how you feel [from] when I used to live there. In the heart you feel depressed. The cure for the depression is jihad … all my brothers, come to jihad and feel the honor we are feeling, feel the happiness we are feeling," al-Hindi says.