Slain Palestinian teen's cousin in plea for justice
'Mohammad was an innocent boy, he was a 16-year-old boy, he was barely 90 pounds, he wouldn't hurt anyone'
Only a day after speaking out about the pain of losing her cousin, young Palestinian Mohammad Abukhdair, was she to speak again on the brutal beating another one of her young cousins.
From her home in California, Palestinian-American, Wadha Abukhdair, 35, has strived to become at the forefront of her family's plea for justice since Mohammed was kidnapped and found murdered in a forest near his home in East Jerusalem on Wednesday.
"Mohammad was an innocent boy, he was a 16-year-old boy, he was barely 90 pounds, he wouldn't hurt anyone," Wadha told Al Arabiya News on Sunday.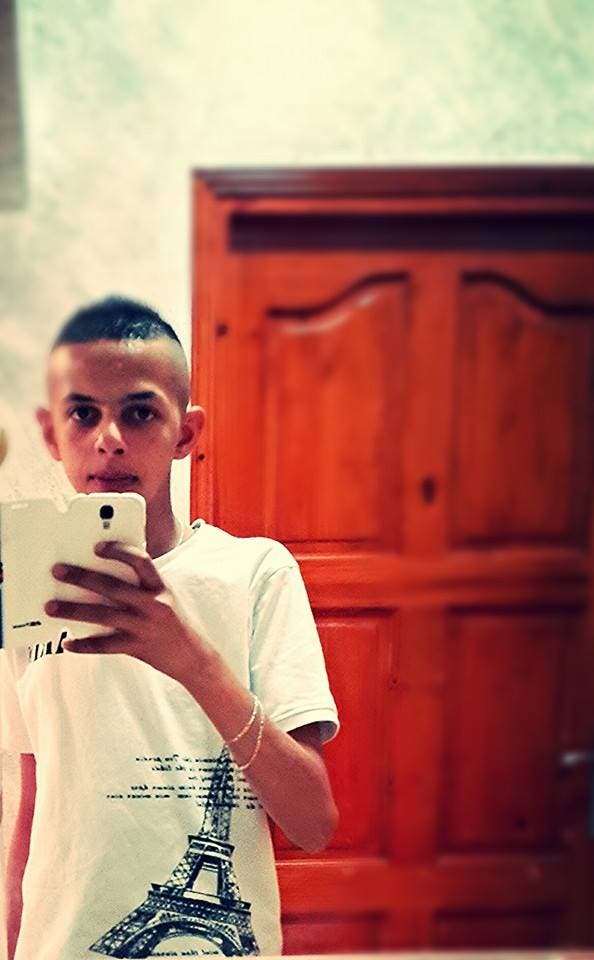 Mohammad's family say the teen was abducted by right-wing Israeli Jews seeking revenge for the murder of three Israeli teens kidnapped last month in the West Bank.
"He was hanging out outside his home between 4 and 5 a.m. waiting to go pray [in the mosque]. The last thing he did was he had come home gotten a bottle of water from his mom.
"A car pulled up to him and three men were in it and two of them pretended to ask for directions and they grabbed him put him in the car and drove off, some of the kids saw it so they quickly got into another car and gave chase but they couldn't catch up to him.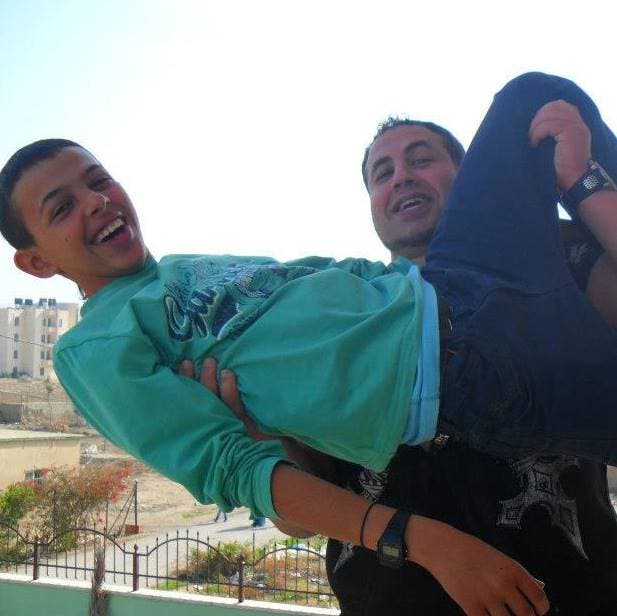 "That's when they came back and told his parents and his parents immediately called the Israeli police. After that, they heard that there had been a body found about an hour or so after. He was charred so badly that they couldn't identify him. So they asked for blood and DNA from both my aunt and my uncle so that they could identify his body and it was a positive match, it was Mohammad."
An autopsy report showed Mohammad suffered burns on "90 percent of his body" and that he was still "breathing while on fire," Palestinian Attorney General Abdelghani al-Owaiwi said.
'Their death caused his death'
"He had nothing to do with the kidnapping or death of those three [Jewish teens]. No one in his family had anything to do with it, no one in the vicinity had anything to do with it, and yet he's paid the price for their death," said Wadha.
"Their death caused his death here because the Israeli government and [Israeli Prime Minister Benjamin] Netanyahu continuously spoke of vengeance, they incited their people to riot and into a frenzy and some of them wanted blood. This is what happened; a vigilante act against my cousin and he had nothing to do with it."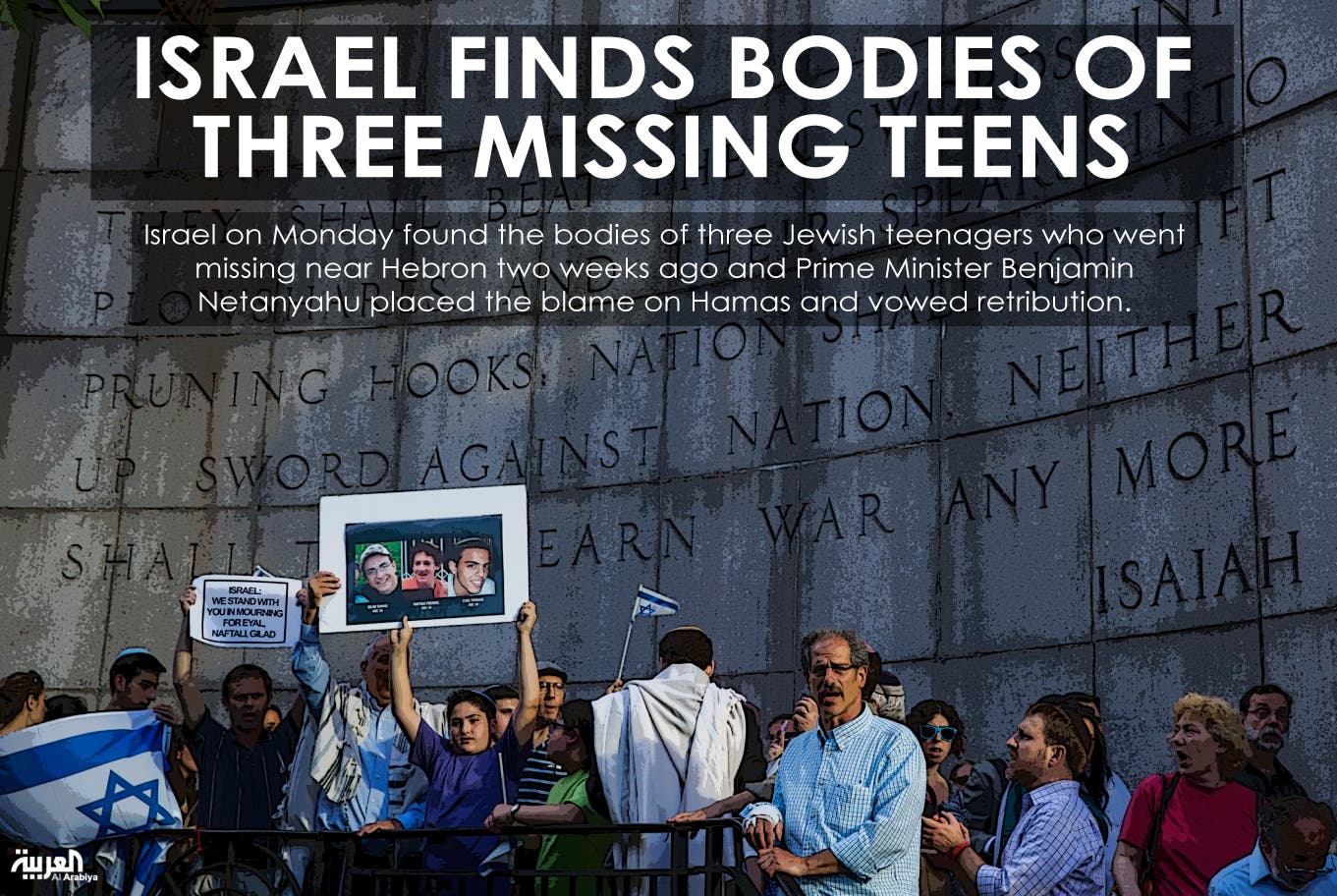 Wadha says her family is seeking justice for Mohammad, the "same justice" Israel is seeking for the deaths of the Jewish teens, Gil-Ad Shaer, Naftali Fraenkel, both 16, and Eyal Yifrah, 19.
"We just want justice for him just like the justice they were seeking for the three boys, we want the same justice. He was an Israeli citizen he had just gotten his Israeli passport when he turned 16. So as an Israeli citizen, abduction and murder should be treated the same way as those three settlers.
Supporting Wadha's account, CCTV footage was released by his family showing Mohammad being approached by a group of men as he sat outside a shop near his home before being bundled into a car.
Rumors
Wadha hopes the footage will help incriminate the killers, but she has scarcely been informed of any formal investigation processes.
"To be honest we hear the same rumors every time, we don't get the same rights, we don't get to hear the same things, sometimes we hear that they caught two suspects, sometimes different things come out and we don't know for sure what the real deal is yet."
The turmoil inflicted upon the Abukhdair family began after the three Israeli teenagers were abducted in the West Bank on June 12, sparking a manhunt that ended with the discovery of their bodies last week. Israeli Prime Minister Netanyahu has blamed Palestinian Islamist group Hamas and vowed that they would answer for it.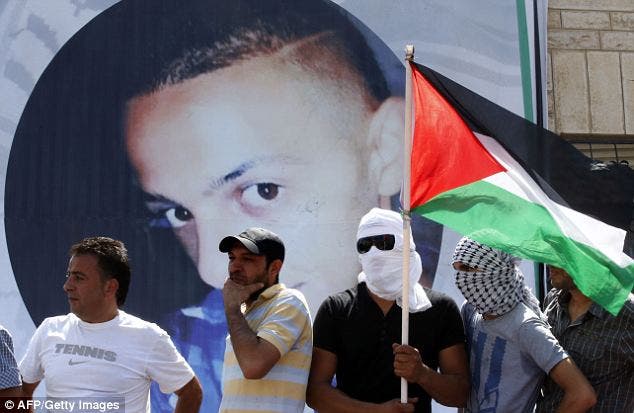 The Israeli manhunt immediately turned violent as the Israeli military detained hundreds of Palestinians during the search, while houses were razed and at least five deaths were reported.
"I dare the Israeli government to do what they did to the people they suspected of those three settlers' kidnapping and death, do what they did to those suspects' homes raze them from the ground, like they did to those suspects, raze them from the ground on the people who abducted my cousin and killed him, just like any other young innocent boy," Wadha said.
A day after Mohammad's funeral, footage was released showing Israeli police savagely beating his American teen cousin, Tariq Abukhdair, a Florida student who was visiting Palestine on his summer break.

Tariq Abukhdair, Mohammad's cousin
Tariq's parents, Suha and Salah, told the Associated Press that their son was beaten by police during clashes on Thursday ahead of the funeral and that he was detained.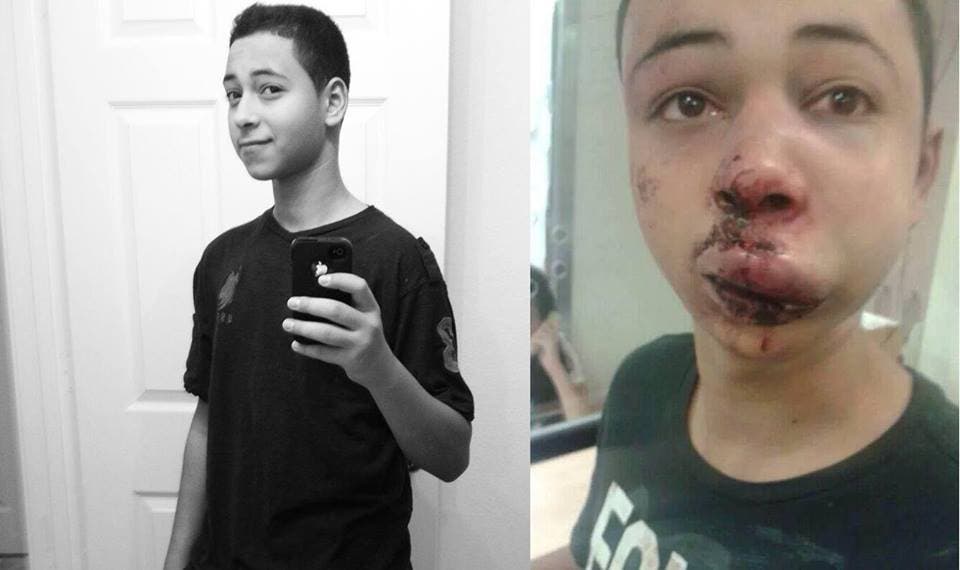 According to Wadha, Tariq had been taking part in a demonstration in East Jerusalem, joining crowds of people from his family's village protesting Mohammad's death.
"He wasn't doing anything; he wasn't throwing rocks at them [the Israeli security forces]. They beat him. Over one minute of beating an unconscious boy, then they dragged him away and put him in jail without any charges. They left him without medical help for five full hours.
"He's suffering from concussion, internal bleeding, a broken jaw and a broken nose," Wadha added. Tariq
According to an Israeli police spokeswoman, Tariq had resisted arrest and attacked police officers. The United States said Saturday it was "profoundly concerned" over reports that Tariq, a U.S. citizen, was "severely beaten" while in police custody. On Sunday, Tariq was sentenced to nine days of house arrest.
Back in California, Wadha held memorial for Mohammad on Friday at a local mosque which brought together Muslim, Jewish, Christian leaders.
She remembers Mohammad as a happy boy who had high hopes or the future.
"Mohammad's older brother just graduated two or three days before his death, he graduated as an electrician. Mohammad wanted to go to school and become an electrician just like him."