Angelina Jolie makes fresh plea for Syrian refugees
The statement comes after the U.N. announced Friday that three million Syrians are now registered refugees outside their country
U.S. actress Angelina Jolie made a powerful plea Friday for "greater efforts" to help more than 13 million Syrians displaced by the ongoing conflict in Syria in a statement posted on the United Nations High Commissioner for Refugee (UNHCR) website.
"The reputation and credibility of the international system is at stake with so many thousands of lives threatened in Syria," the Oscar- winning UNHCR special envoy said.
The statement comes after the U.N. announced Friday that three million Syrians are now registered refugees outside their country.
"Three million refugees is not just another statistic," Jolie wrote.
"It is a searing indictment of our collective failure to end the war in Syria," she warned.
"Almost half of all Syrians have now been forced to abandon their homes and flee for their lives," the statement read.
"U.N. Security Council Resolutions are being ignored; war crimes are being committed on a daily basis; regional countries are staggering under the human burden; and Syrian refugees are dying in the Mediterranean sea, trying to reach Europe," Jolie said.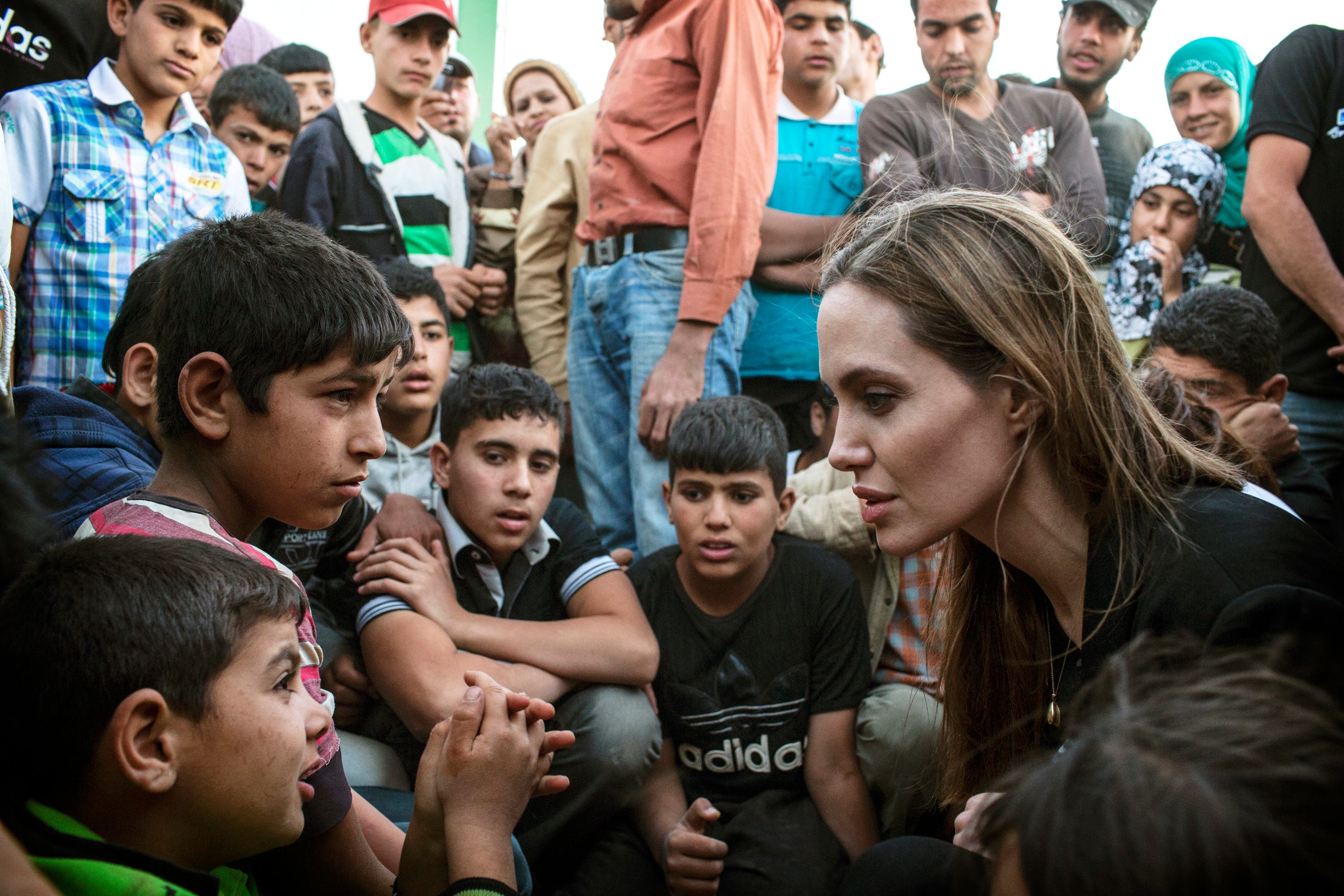 The agency had described the 3 million as a record, but later qualified that the Syrian crisis was record-breaking in terms of the unprecedented size and scope of the $3.74 billion operation needed to care for the refugees.
"The Syria crisis has become the biggest humanitarian emergency of our era, yet the world is failing to meet the needs of refugees and the countries hosting them," said U.N. High Commissioner for Refugees Antonio Guterres.

The recent surge in fighting appears to be worsening the already desperate situation for Syrian refugees, the agency said, as the extremist Islamic State in Iraq and Syria (ISIS) group expands its control of broad areas straddling the Syria-Iraq border and terrorizes rivals and civilians in both countries.
According to the UNHCR, many of the new arrivals in Jordan come from Syria's northern province of Aleppo and the northeastern region of Raqqa, a stronghold of the group. An independent U.N. commission says the group is systematically carrying out widespread bombings, beheadings and mass killings that amount to crimes against humanity in both areas.
(With AP)