Hollywood hack reminiscent of Arab celeb leaks
Miss Lebanon 1995 Nicole Ballan disappeared from the public scene after her home-made sex tape was released
The recent leaking of nude photos of several major celebrities is reminiscent of similar events in the Middle East where public figures have had compromising photos released that on occasion severely damaged their lives.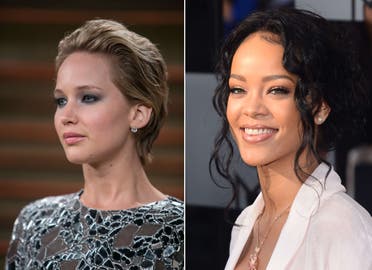 One of the most memorable instances is that of rrunner-up Miss Lebanon 1995 Nicole Ballan, whose home-made sex tape with her then-boyfriend Marwan Keyrouz was mysteriously leaked in October of that year.
Also read: Banning 'Revenge Porn:' Will Arabs follow Israel's lead?
As the video circulated widely in Lebanon Keyrouz and Ballah were convicted. He was jailed and she went into hiding and disappeared from the public limelight, Al Arabiya News reported.
Youssef Diab, a Lebanese journalist who writes on legal affairs in the Mediterranean country, said the court's decision was to a "great extent" a breach of Ballan's personal freedom.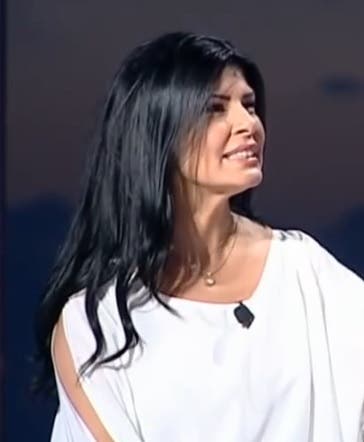 "The court believed that there was intent to leak the video for monetary gains," he told Al Arabiya News.
"That is why she and her boyfriend were convicted, as to personal freedom, I believe that there was a violation of her rights," he explained.
"If we agree or disagree with her, she has the right to practice her personal freedom and her whims as she pleases," Diab said in a telephone interview.
He said that while the protection of privacy is guaranteed by the Lebanese law, the application of it is often problematic.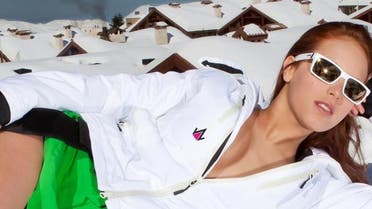 But the law has loopholes and "the evolution of life calls for the evolution of laws to keep up with time and technology," he said in reference to the surge of use of social media and websites where news of public figures usually spread.
"In my opinion, the law must address this situation and find solutions without affecting the right to freedom of expression…this culture must spread to other countries in the region," Diab explained.
In Egypt, belly dancer and actress Dina was a victim of an intimate video that was released without her consent.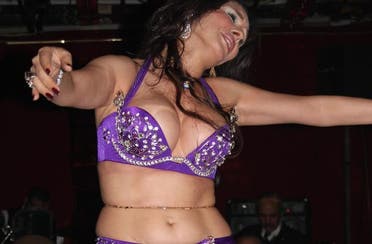 Already a controversial figure, Dina came under fire in 2002 when the sex-tape of her and her husband, whom she married in secret, was leaked.
The fact that her marriage was not publicized added fuel to the fire because the video reportedly presented proof of her having extra-marital sex, a major taboo in Egyptian society.
Following the incident, Dina appeared on a popular Egyptian talk show to try and tell her side of the story.
"He was my husband; I didn't know he was filming us. He betrayed me, what was I supposed to do, search my marital bedroom for cameras? He was my husband!" she said.
In an interview with Enigma magazine in 2009, Dina defended herself by saying that she was confident in what she does.
"There are so many professions our society is quick to scorn; even air hostesses are viewed with suspicion," Dina said.
"People don't always understand things the way you want them to. And it's easy to throw your life away trying to convince everyone of your particular point of view. I have no intention of battling negativity all my life," she told the Egypt-based publication.
Razan Moughrabi was also a victim of compromising material that was released without her knowledge.
Although not really a sex-video, Moughrabi still came under fire for jokingly describing a sex-scene that would star her and her boyfriend.