Ethiopian villages to get tower that 'pulls water out of thin air'
The tower works by relying on gravity and forcing water vapor in the air to move through a transition point at its mouth
Women and children in some areas of Ethiopia walk miles every day for a bucket of water, which they sip from ponds that are often contaminated with human and animal waste, parasites and disease.
It is a problem that Italian architects Arturo Vittori and Andreas Vogler, who work with Architecture and Vision, set out to address with the Warka Water project, a tower that seemingly creates water out of thin air.
Unveiled at the biennial of Architecture in Venice in 2012, the vase-shaped tower is set to be installed in an Ethiopian village by 2015.
"Personally witnessing this dramatic situation in Ethiopia, it was imperative that we take action and design a solution that can mitigate the water-shortage issue," Vittori told Al Arabiya News.
"The Warka Water project drew inspiration from various sources, and specifically on examples of biomimicry," or the imitation of models found in nature for the purpose of solving human problems.
The tower works by relying on gravity and forcing water vapor in the air to move through a transition point at its mouth.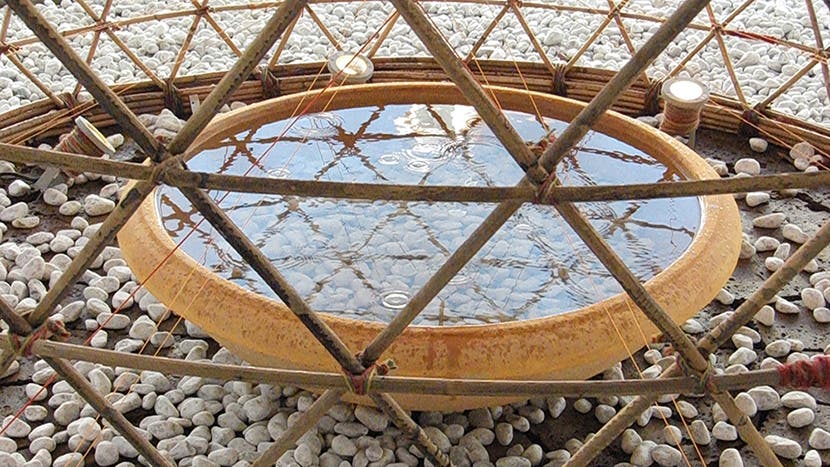 At this point, the vapor does a 90-degree turn and becomes more dense, Jordan Pearce wrote in the online publication Spirit Science.
At this point, the vapor turns into a "more physically tangible drop of water."
The design was inspired by the Lotus Flower and the Namib Beetle, which collects water by condensing it on its abdomen, where it becomes small droplets which slide into its mouth.
Vittori said the tower is handmade with "environmentally sustainable and biodegradable materials," with the outer shell being formed of natural fibers such as bamboo.
"The Warka project has been in development for more than two years, [and] we're working on the 3.0 version," he added.
"It's a 13-meter-tall structure, weighs around 60kg, needs six people for six days for the construction, and three hours for the final assembly."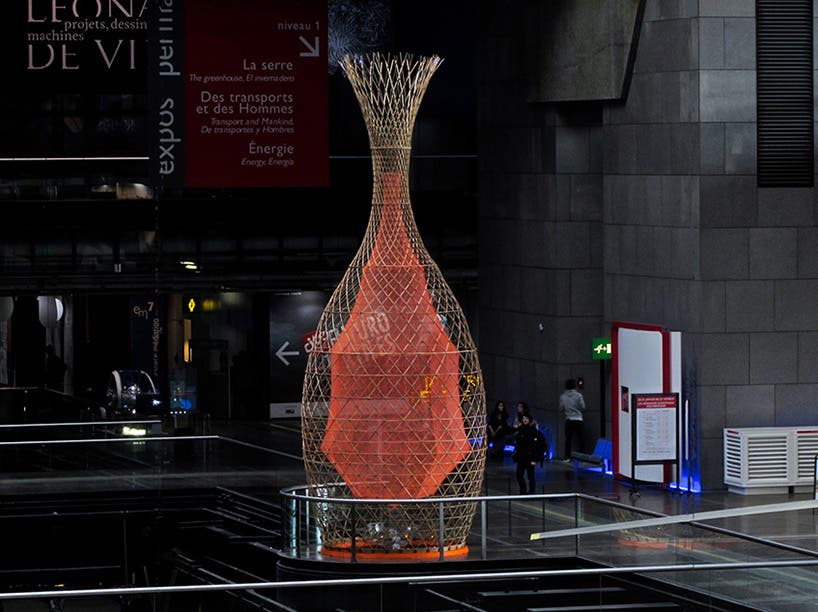 Field tests show the tower can supply more than 25 gallons of water per day, Vittori said.
The tower takes its name from the local Warka, a wild fig-producing tree that has cultural significance providing shelter for public gatherings.
"We're focused on creating a structure that can blend into the natural and cultural environments of the rural Ethiopian communities," said Vittori.