Are female Britons joining an ISIS 'police force?'
A female-only militia patrols the Syrian city of Raqaa imposing the extremist interpretation of Shariah adopted by ISIS
A number of female British citizens who have travelled to join the Islamic State in Iraq and Syria (ISIS) are believed to be operating a religious police force that reprehends women for 'un-Islamic' behavior, the Telegraph reported Sunday.
A female-only militia, al-Khansaa patrols the Syrian city of Raqaa, the stronghold of ISIS, imposing the extremist interpretation of Shariah adopted by the militant group in addition to looking for 'in-correct' cross-gender interactions, the British newspaper reported.
The women are paid a little more than $162 a month to identify enemies that may be concealed behind burkas.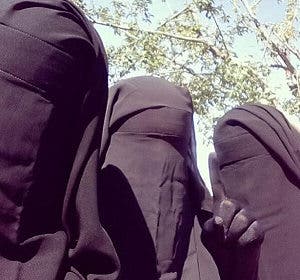 "Given how small the community networks are - we know there are about 500 male British jihadis out there - it is quite likely these women move in the same circles as the British killer of Foley and Sotloff," Melanie Smith, a research associate at the International Centre for the Study of Radicalization (ICSR), told the Telegraph.
It is believed that these women may know the man suspected of killing journalists James Foley and Steven Sotloff last month.
Academics at Kings College-based ICSR have identified three British women to be part of the brigade, out of the 60 that have gone to Syria.
British women have gone to Syria on jihad British women hold key posts in the militia as ISIS commanders see them as the most committed of the influx of foreign female militants that have travelled to ISIS, whose numbers Smith said had soared in the past week.
"The British women are some of the most zealous in imposing the ISIS laws in the region. I believe that's why at least four of them have been chosen to join the women police force." Smith told the Telegraph's Robert Mendick and Robert Verkaik.
She added that it is easier for women to travel to these locations as they are surrounded with less suspicion than men with similar aims.
The ICSR has been keeping track of 25 British women through their social media activity and as a result have compiled a database of the names and patterns of behavior of those who have travelled to perform 'jihad' in Syria.
This follows reported incidents of British female militants who have sent out threats against the West through their social media accounts.
One Khadijah Dare, believed to be from the south of London, took to Twitter to celebrate Foley's beheading.
Dare was joined by another British female member of the radical group, that tweeted last week: "You Christians all need beheading with a nice blunt knife and stuck on the railings at Raqqa... Come here I'll do it for you!"
"We think it's a mixture of British and French women but its social media accounts are run by the British and they are written in English," Smith pointed out.
Twenty-year-old Aqsa Mahmood from Scotland is believed to be a key figure in the al-Khanssaa militia, the ICSR said.
Mahmood's pseudo name on social media, Umm Layth, has enabled academics at the ICSR to link her to the brigade, the Telegraph said.
Researchers with the ICSR have Mahmoud to a group of more than three women, identified as Umm Haritha, Umm Ubaydiah and Umm Waqqas, all British citizens whose identities remain unclear.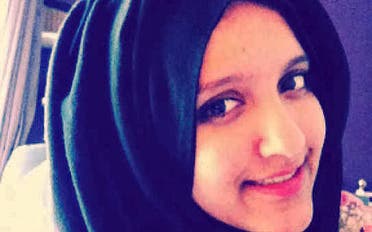 Since leaving to Syria, Mahmood has got married and been tweeting on a variety of subjects including descriptions of her routine life of cooking, cleaning and looking after children.
Her tweets also contain radical messages, including a call for others to copy the September 2014 murder of British soldier Lee Rigby, the April 2013 Boston Marathon bombing in the United States and the deadly April 2014 shooting at the Fort Hood U.S. Army base in Texas.
During an interview with CNN, her father Muzaffar Mahmood sent an emotional plea to his daughter to return home.
"Aqsa - my dear daughter please come back, I'm missing you so much. Your brothers and sisters miss you a lot. My dearest daughter, in the name of Allah, please come home. I love you," her father, who moved from Pakistan to Scotland where he built up thriving businesses, said.