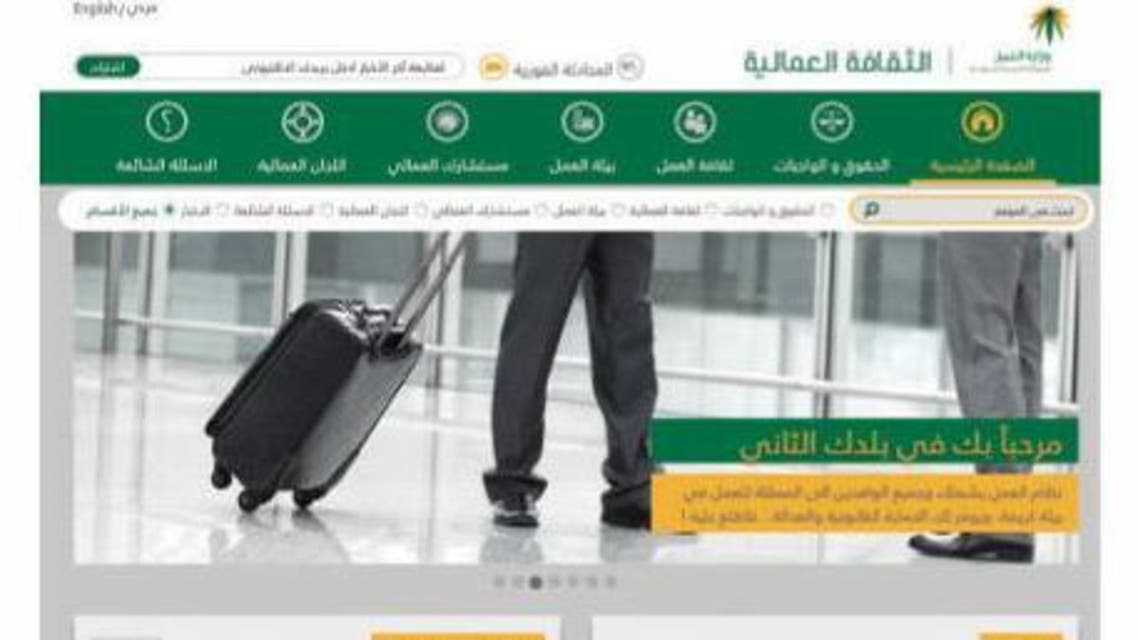 Saudi Arabia launches new labor awareness website, but in Arabic only
The website,is presently only in Arabic, but the ministry says that an English version is being developed
The Ministry of Labor launched on Tuesday a new website aiming to create awareness among workers about local laws, regulations, duties, and the nature of employer-employee relationship.
The website, www.laboreducation.gov.sa, is presently only in Arabic, but the ministry says that an English version is being developed. A pop-up window advises those looking for an English version to mail their queries to Labor-Education@mol.gov.sa
The website provides information on issues related to government, employers, and employees such as rights, duties, and work environment. It also sheds light on the rights of employees with emphasis on employment contracts, wages, work hours, training, disciplinary actions and measures, end-of-service benefits, vacations, and labor committee.
It explains in details the rights of female workers and the physically challenged with plans to introduce a new service called "Your Labor Consultant." This service focuses on labor problems and provides advice and guidance.
The ministry said it launched the website out of its keenness to communicate and coordinate with the parties concerned: government bodies, employers, and employees.
In general, the main page provides latest news. The other six sections deal with different issues.
There is a section on rights and duties which focuses on employees. The other five sections are: Work Culture, Work Environment, Your Labor Consultant, Labor Committees, and FAQs.
Visitors to the website can enter their email to receive latest news from the ministry. The website features live chat, which has not been launched yet.
This article was first published in the Saudi Gazette on Sept. 17., 2014.