For Arab immigrants, a Canadian passport and a GCC job may no longer mix
Canada's labor market has weakened over the past year, leaning towards part-time-job creation and restraining income growth
Gone are the days when you could benefit from Canada and the Gulf at the same time.
Nima and her husband—a Jordanian couple with two children—arrived in Ontario last year with an unequivocal goal after staying nearly ten years in Qatar: To grab Canadian citizenship within three years and go back to the oil-rich Gulf region to stack up tax-free dollars. But now that Canada has stretched the time frame required to become a Canadian citizen to four years, in addition to obliging prospective citizens to commit to living in the country, Nima's longtime dream seems to be evaporating.
"We really don't know what to do; everything has been ruined," Nima says, referring to the new, partially implemented law.
She tells that her husband, who is still working in Qatar, does not want to quit his job, fearing he won't find a decent salary in Canada's competitive job market. Her frustration deepens when she remembers that years back they could have chosen to immigrate to Sweden, yet they preferred Canada because of faster processing times.
The ultimate wish of typical professional from economically poor and politically unstable Arab countries is to obtain the maximum benefits from both the developed West (a passport) and the thriving new economies of the Gulf Cooperation Council (a job), while offsetting the disadvantages—the high cost of living in the West and the absence of naturalization in the GCC nations.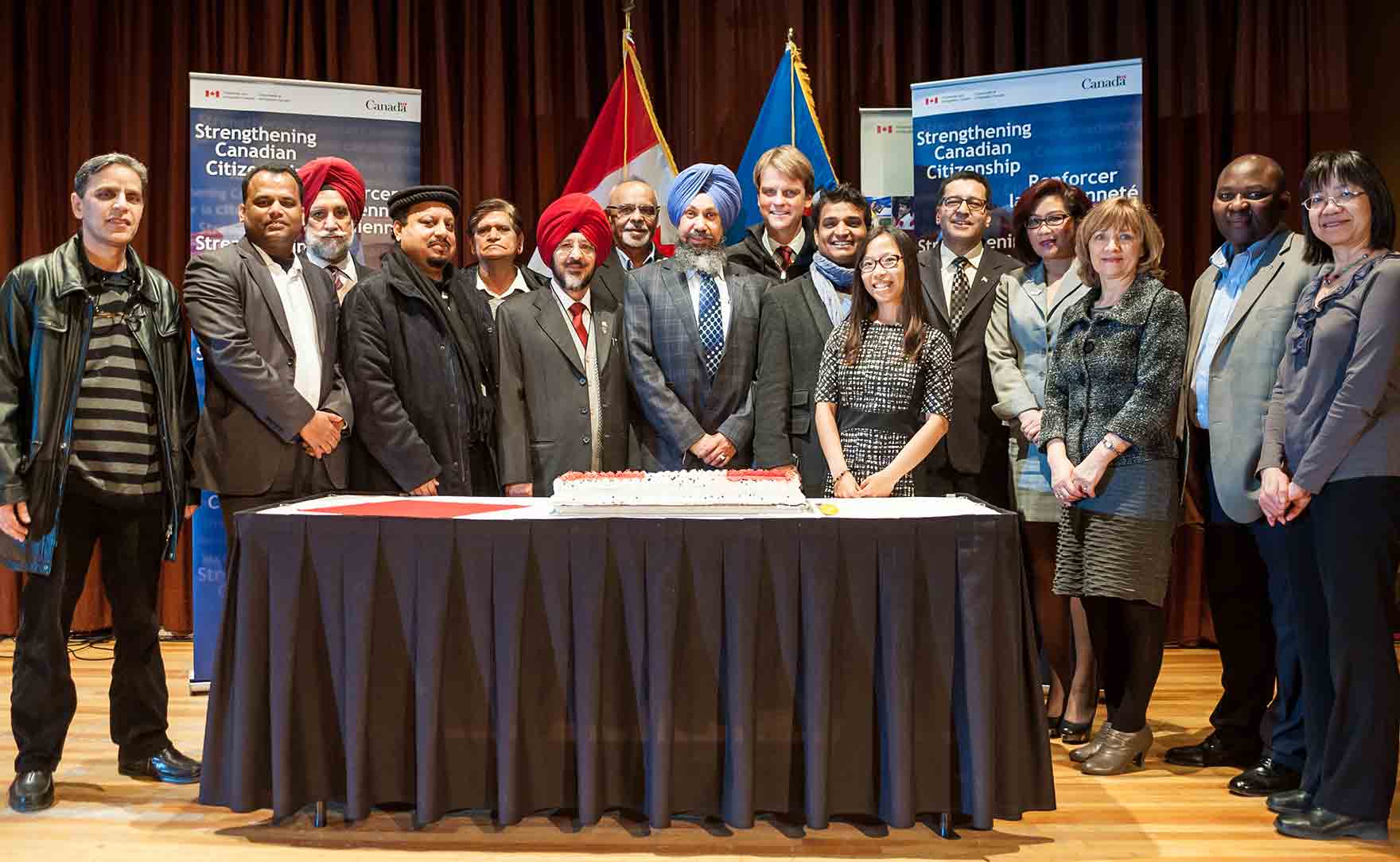 "The days when Arab immigrants come for a two- or three-week stay while seeking Canadian passports just to ask their Saudi or Kuwaiti employer to hike their salaries are over," says Sheref Sabawy, a Canadian-Egyptian activist and Federal Liberal nomination candidate for the Mississauga-Erin Mills electoral district, who recently moderated two symposiums for Arab immigrants confused about the potential new changes.
"Canada is fed up with passport-holding citizens whose relation with the country is nothing but a piece of paper," says Sabawy. He cites a 2006 incident where Prime Minister Stephen Harper ordered an air bridge to transport thousands of Lebanese holding Canadian passports who were stranded at the Canadian embassy in Beirut due to fighting between Israel and Hezbollah. "Months later, the government found out that 90 percent of those citizens went back to Lebanon once the war ended," he remembers.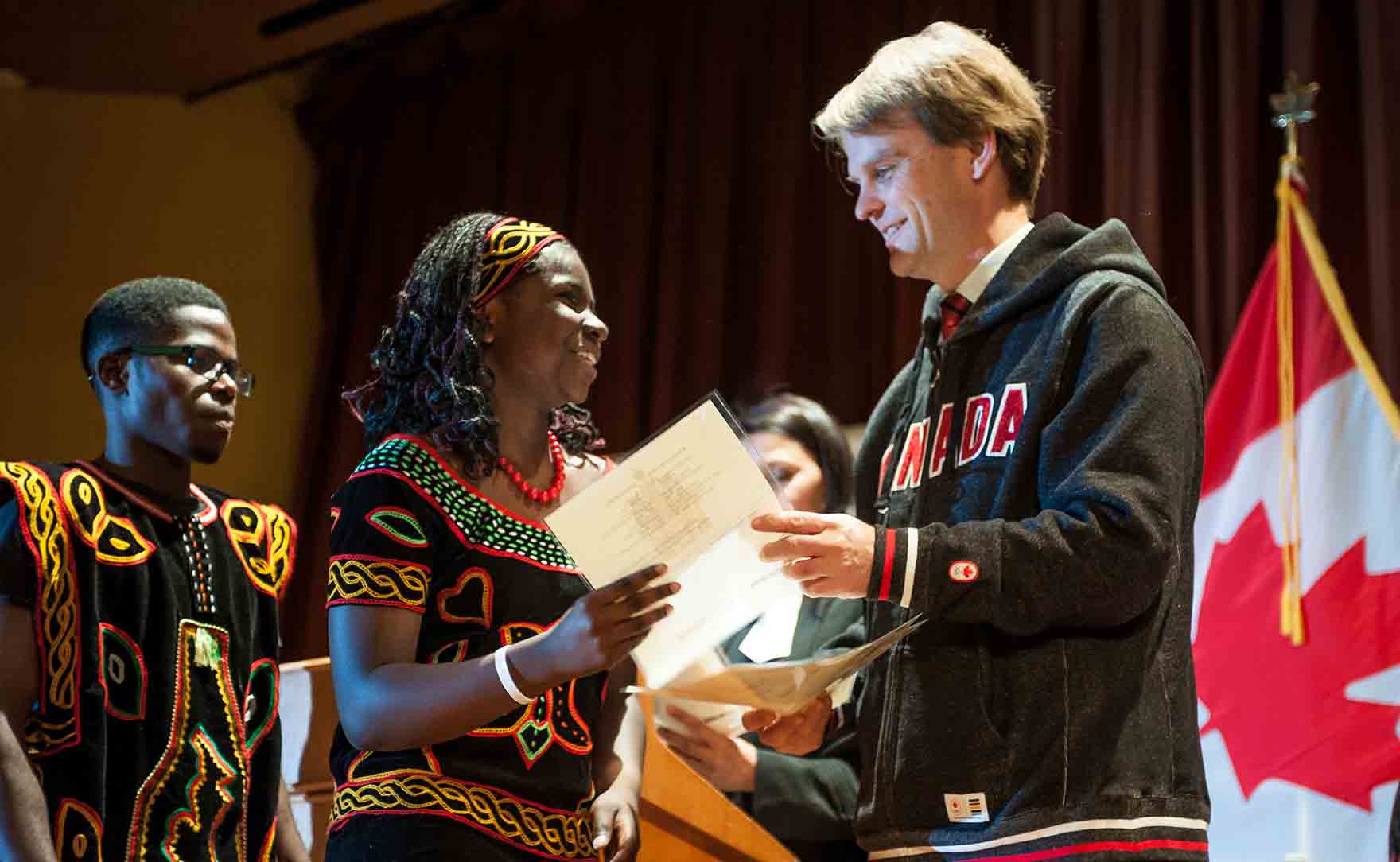 Right now, in order to apply for Canadian citizenship, a person must be physically present in Canada for 1,095 days during the four years immediately preceding his or her application date. However, if the rest of Bill C-24—the Strengthening Canadian Citizenship Act—comes into force; permanent residents will have to stay in Canada for at least 1,460 days, including 183 days a year, during the six years before applying for Canadian citizenship.
Kerry Molitor, a Toronto-based immigration consultant with 12 years of experience, believes that newcomers see citizenship as the final step toward permanently belonging to Canadian society. She points to the Conservative government's "heavy-handed approach" to immigration. "I hope that the remainder of Bill C-24 is thoroughly examined by all political parties before reaching the final stage of approval," she says.
Bill C-24, introduced in February by Chris Alexander, the Minister of Citizenship and Immigration, also increases fines for residency fraud—where immigrants falsely claim to be residing in Canada to retain their status and qualify for citizenship—to C$100,000 from C$1,000. Those seeking citizenship also have to file Canadian income tax, and the law has tripled the cost of applying for citizenship to $300.
But Mohammed, a new Canadian citizen of Palestinian descent, argues that getting a Canadian job is much more important than citizenship. "You need a job in order to live here," says the Mississauga resident, who stresses that foreign- and Canadian-born citizens look for jobs overseas.
With over 30 years of experience, the 55-year-old engineer has yet to get a job in his field since settling in Canada four years ago, but he categorically rejects the idea of assuming a survival job, such as delivering pizza.
Canada's labor market has weakened over the past year, leaning towards part-time-job creation and restraining income growth in the world's 11th largest economy. The market shed 11,000 jobs in August, while the unemployment rate stood at 7 percent, Statistics Canada reports. In 2011, the unemployment rate among recent immigrants was 13.4 percent, compared to 6.3 percent for Canadian-born workers.
The government has also imposed tougher language requirements and knowledge-of-Canada standards in its endeavour to make citizenship a privilege, not a right. Thus, those aged 14 to 65 have to pass the language and knowledge test. Currently, only applicants between 18 and 54 must do so.
So, just imagine immigrants who are in their early 50s and do not speak English well, counting down to turning 54 and applying for citizenship to promptly enjoy the privileges of holding a first-world nation passport. But suddenly, they are required to stay till age 65 if they insist on getting a passport while waiving the language proficiency condition.
That is the shock an elderly couple from Luxor, Egypt, experienced when news of the new citizenship law unfolded. The woman, now 52, needs to wait 13 more years to waiver the language requirement, instead of merely 2 years according to the outgoing law, while her 60-year-old husband needs to stay 5 more years.
The couple, who prefers to stay anonymous because they feel embarrassed, came to Canada five years ago via the investor immigration program. The woman asserts she has long tried to learn English, but she has difficulties remembering at this late age. "I can't speak English, but I can understand it," she says.
The couple was among hundreds of anxious Canadian-Arab newcomers who flocked to the Coptic community center in Mississauga last month to get answers from two Liberal MPs.
"What I saw here was [...] a massive desire for information and clarification, which I had not seen elsewhere," MP John McCallum, of the Markham-Unionville riding, says in remarks to Al Arabiya News. "They are very concerned about the delays in their immigration and citizenship process."
McCallum and his colleague, MP John McKay of the Scarborough-Guildwood riding, focused on attacking the Conservative government for proposing to expand powers to revoke citizenship, but stopped short of criticizing the new residency requirement—newcomers' major complaint.
The Liberal MPs argued that the new changes create two classes of citizens: First-class citizens, who have only Canadian citizenship, which can't be revoked, and second-class citizens, the dual citizens, whose Canadian citizenship is vulnerable to revocation.
"Our starting proposition is: A citizen is a citizen is a citizen, whether you are naturalized or born here," Mckay says. "The revocation of citizenship for naturalized persons should only be done on the basis of a judicial intervention, not an administrative intervention, because a judicial intervention at least has the privileges and the rights of a court system."
May Farouk, who publishes the Arabic-language blog "Canada Bel Araby" (Canada in Arabic) with 250,000 monthly followers, says that ever since Bill C-24 surfaced, her readers can't digest the fact that Canada is enacting a law to make their dream of citizenship harder to achieve and easier to lose.
"I got the impression that [the readers] are in denial, unable to admit that Canada has changed," she explains.