Iraq caravan-for-displaced campaign gains steam
Iraqi activist Steven Nabil said the "We Want Caravans" campaign's supporters hope to see the internally displaced people receive their mobile homes
"We Want Caravans," a campaign demanding the Iraqi government secure mobile homes for the country's internally displaced who face harsh conditions with the approaching winter, has rapidly gained the support of the public and prominent figures alike.
Activist Steven Nabil's Facebook campaign has won support from Iraqi celebrities, including the likes of famous oud player Nasir Shama, singer Seta Hagopian, Sattar Saad, the 2014 winner of the Arab edition of The Voice, and Al Arabiya News Channel's own Iraqi presenter Suhair al-Qaysi. Iraqi Airways is also supporting the initiative.
Nabil told Al Arabiya News there were also unconfirmed reports that Baghdad may be responding positively to the campaign, claiming that a number of caravans had arrived the capital of the Kurdistan Regional Government's capital, Erbil. However, Nabil stressed that he has not received any official confirmation that the mobile homes were sent by the government.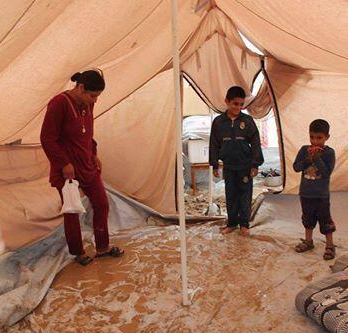 Nabil said he was exhilarated over the reports of the caravans in Erbil but that the he and his supporters would continue with their campaign to secure the mobile homes by spamming Facebook pages belonging to government officials with the "We_Want_Caravans" hashtag.
Nabil himself decided to post on Saturday a request for caravans on Prime Minister Haidar al-Abadi's Facebook. Hours later more than 2,000 comments with the identical message were posted, he said.
"The longer the government doesn't do what we ask for, the more pressure we generate," he said.
"Many of [the Facebook] pages of Iraqi [officials] were spammed with the hashtag to direct the focus to these refugees who need our help," he said.
Nabil said people genuinely want the initiative to succeed and that public pressure was bolstered when celebrities also began voicing support.
"[Even] Iraqi satellite channels began jumping on the bandwagon," he said.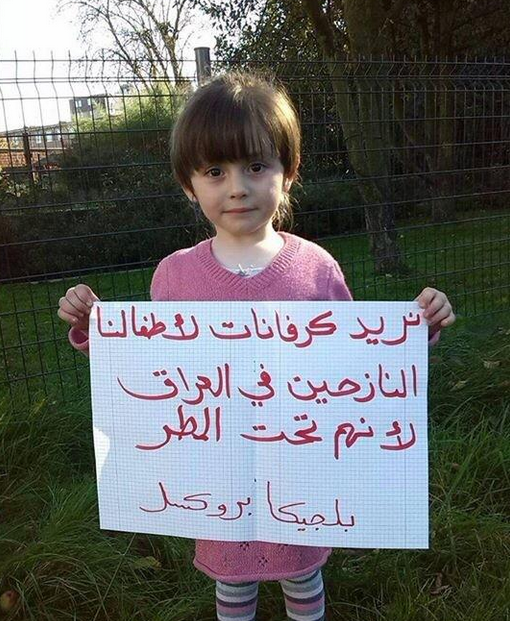 At the beginning of the campaign, Iraqis voiced frustration at Baghdad as the number of displaced swelled to nearly 1.8 million following the lightening offensive by the Islamic State of Iraq and Syria (ISIS) in June this year.
"For the past week we have been crying that the displaced are suffering because of rain and cold weather. Nobody is paying attention because [Deputy Prime Minister Saleh] Mutlaq is in Jordan and Abadi has left to Iran," read a status published Tuesday on the campaign's Facebook page. The Facebook page has more than 1,100 likes so far.
In a statement on Oct. 16, Mutlaq, who is also head of the state committee to support the internally displaced, pleaded with the international community to support Iraqis who have been forced to flee their homes because of the ISIS offensive in northern Iraq.
Mutlaq warned of the approaching winter and the urgent assistance the displaced needed while stressing that his committee was ready to work with humanitarian organizations.
In August, Mutlaq said some 500 billion dinars (about $430 million) had been spent to assist the displaced population in the country.
But despite his recent announcement on Monday that 5,000 housing units – each 20 square meters - would be completed for the displaced, Iraqis expressed anger at how in an oil-rich country like theirs children were being drenched in rain water because they lacked proper shelter.
"Hundreds of thousands of displaced are suffering because of the cold weather. How can we sleep if your children, Iraq, won't sleep," one Twitter user said in a post, voicing her frustration.
"Where are the caravans, where are you Mutlaq? Where are the billions?" another user asked.
"I believe caravans are not costly nor require a long time to build," another user said.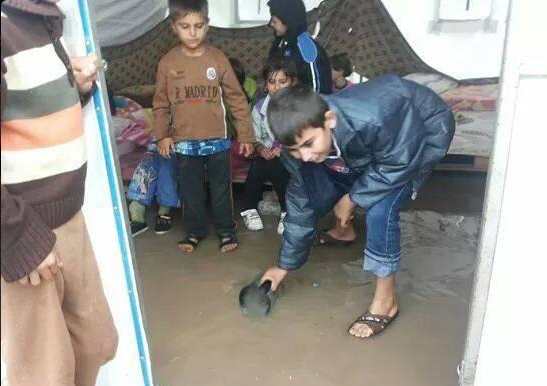 Iraqi activists are accusing Mutlaq of lacking transparency when it comes to dispensing the aid money.
Asked to comment about the campaign, Jeffrey Bates, the chief of communications at United Nations Children's Rights and Emergency Relief (UNICEF) Iraq, questioned how these caravans could be acquired with an overly stretched budget and logistical challenges.
"Are the number of caravans available globally adequate? Do we have enough money right now? Even if they are available to purchase them, how can you get them into Iraq and then distribute them appropriately?" he asked.
"People are moving constantly, it is very dynamic. One of the main challenges is to know who is where," he said, adding "once that is identified, then we are talking about nearly 2 million people displaced internally. The amount of aid necessary to reach them is overwhelming."
While he expressed understanding that people want to live at least temporarily "in a hard and constructed shelter that has adequate heating and water sanitation," he said that in the absence of the "perfect," tents would still save lives.
"If we don't get some sort of shelter, be that a tent or any communal type of setting, particularly younger and older people, who are the most vulnerable, will start to suffer the consequences of zero temperature and rain with diseases and respiratory infections," he warned.
UNICEF is currently looking for additional hundreds of millions of dollars for the 2015 budget as its current budget of $150 million is being depleted.
Bates also highlighted the predicament faced by Iraqis who are not displaced, revealing a gruesome picture of the country's population.
"If we talk about the number of Iraqis who are affected because they no longer can go to school because schools are hosting internally displaced families or suffering because resources are stretched [also hosting displaced families] then we are talking about nearly half of the population of Iraq."