The Cairo connection: tracing late Sabah's Egyptian beginnings
Sabah's special relationship with Egypt was reflected in her artistic legacy
She was Lebanese, but she will remain in the Egyptian memory as an Egyptian icon.
The Diva of the Middle East, Sabah, who died at the age of 87 on Wednesday morning, had a special relationship with Egypt since she was 19.

That special relationship was reflected in her artistic legacy which includes more than 83 films - 60 of which were Egyptian -, 3,000 songs - up to 2,500 of which were in the Egyptian dialect, and 27 plays.

"There were two visible 'Sabahs' in the world of art: Sabah the Egyptian in cinema and music; and Sabah the Lebanese in cinema, music and theatre," Lebanese art critic Dr. Jamal Fayad, told Al Arabiya News.

"Sabah was completely Egyptian in Egypt; and when she was in Lebanon, she was completely Lebanese," Fayad said. "This is a very unique trait of hers that no one had before as far as I know."
Read Also: A life of ups and downs: Curtain falls on Arab superstar Sabah.
Born in 1927 to a Christian family in the village of Wadi Shahrour in Mount Lebanon, Sabah, whose real name was Jeanette Gergis al-Feghali, released her first song at the early age of 13.

Soon, her glorious voice and local fame caught the attention of then-Egyptian-based Lebanese film director and actress Assia Dagher, who quickly invited her to Cairo and signed her up for three movies.
It was in the beginning of the 20th century that Egypt became an arts hub that witnessed the establishing and flourishing of Arab cinema and music industry, making Cairo the Arab capital of arts.

Sabah would not have been able to rise to stardom had she stayed in Lebanon, said Lebanese arts critic Abdul Ghani Tleis.
"Unlike today, where a Lebanese song can easily spread across the Arab world….in the past, the Lebanese artist seeking fame was forced to travel to Egypt," Tleis said. "She had to go to Egypt; this is why people see her as both Lebanese and Egyptian."

But it was also the strategic timing during which Sabah made the move from Lebanon to Cairo that helped quick-jump her artistic journey to stardom.

Following an era marked by the World War II, Egyptians were eager to cherish life once again, said Egyptian journalist and author Nasser Iraq. "With the end of war, people look for entertainment, fun, happiness and to live and love life."

"Sabah, with her shining face, her beautiful physique, and her glorious voice, became a model for loving life among Egyptians," Iraq said.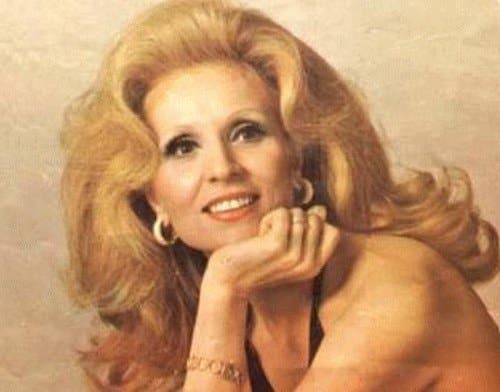 "She was a symbol for fun, innocent naughtiness, compassion. And Egyptians wanted these things after the war," he added.
Sabah's first appearance on screen was in the 1945 Egyptian film, Qalb Louh Wahid (The Heart Has Only One).

"From here, her appearance on Egyptian cinema helped her rise to stardom, especially that she had a beautiful voice and social intelligence," Iraq said.

"Sabah undeniably flourished in Egypt."

Her move to Cairo was something of an "adventure" that put her under some challenges, said Tleis.

"She was supported by Dagher's; so she was a bit comfortable. But she also had fears about whether her experience in Egypt was going to set her on the right path," he said.

Initially she was not well familiar with Egyptian music, but she soon became a master Egyptian singer.

"Her open-minded nature enabled her to take on the Egyptian personality," Tleis said. "Not only had that she sung in the Egyptian dialect, she also conversed in Egyptian."

"The old generations saw her acting in Egyptian films and speaking Egyptian, which is why you would find many people thinking she was indeed Egyptian," he said.

Her nine marriages – something she was often criticized and mocked for – included both Lebanese and Egyptian partners.
"You can say that she was more Egyptian than Lebanese, and more Lebanese than Egyptian. She was divided between Egypt and Lebanon in terms of both her career and personal life."
Arab nationalism
Politics was another reason that facilitated Sabah's climbing to glory.

"At that time, there was no difference between an Egyptian or a Lebanese or a Palestinian…Arab nationalism was triumphant," Iraq said referring to an ideology that celebrated Arab civilization and encouraged the political unification of the Arab world and that was prevalent under the ruling of Egyptian leader Gamal Abdel Nasser.

"She was an artist who was passionate about Arabism, Egypt and Lebanon and who sang nationalistic songs with Abul Halim and Abdul Waheb," Iraq said.

Rubbing shoulders with iconic musicians from the "Golden Era," such as Abdul Wahab, Farid Atrash, Mohammed Sabri indeed elevated Sabah to a position almost equal to that of the legend Umm Koulthoum.

Sabah was the second Arab singer (after the legend Umm Koulthoum) to perform at Olympia in Paris, Carnegie Hall in New York, Piccadilly theatre in London and the Sydney Opera House.

"She was perfect. In my opinion, she is the most important actress along with Shadia; and she has the most beautiful voice after Umm Kulthoum," Iraq said.