The Arab world's top 5 unsung heroes of 2014
These top 5 achievers outside of the glittering media spotlight work in fields as diverse as genetics, law and filmmaking
From the UAE's famed female fighter pilot Maryam al-Mansouri to Egypt's "Shut up your mouse Obama" Mona al-Beheiri, 2014 saw many Middle Eastern women make headlines around the world.
Yet a no-less dedicated group of individuals exists outside of the glittering media spotlight – working in fields as diverse as genetics, microbiology, law, mathematics, and filmmaking.
So in no particular order, here are a few individuals among the unsung heroes of the Arab world this year:
1. Bayan Mahmoud al-Zahran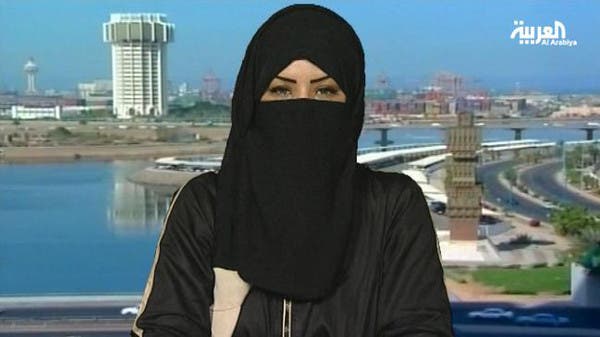 At the start of this year, Zahran, the first female lawyer in conservative Saudi Arabia, added another first to her list of achievements, launched the kingdom's first female law firm at the beginning of this year.
Zahran, who was pictured clad in a burka – a body-covering cloak worn by many Saudi women – during her firm's launch, said that she set up her own practice for the benefit of other women in the kingdom.
"I believe women lawyers can contribute a lot to the legal system," Zahran told Saudi-based daily Arab News, adding that previously women often found it impossible to be represented by a female lawyer.
However, Zahran's firm – which she set up in hopes to help courts understand legal disputes from a female perspective - told Al Arabiya News Channel that her practice is not restricted to providing legal assistance to just women.
"Saudi Arabia's [legal] system treats men and women equally and a lawyer has the right to represent men and women," she said.
Later this year, Zahran was placed seventh on the list of Dubai-based magazine Arabian Business of the most powerful women in the Arab World.
Samar Fatany, a chief broadcaster at Saudi's Jeddah Broadcasting Station and Al Arabiya columnist, said that Zahran represents one of a "new breed of young men and women who are the engines of change in Saudi Arabia."
"After years of discrimination against female lawyers we finally have a defiant professional woman who can make a difference in protecting women rights in Saudi Arabia," Fatany added.
2. Zeina Daccache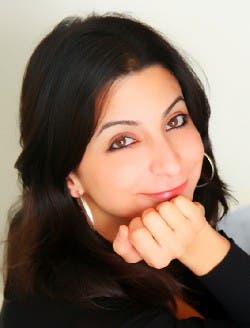 In addition to acting and directing, Lebanese filmmaker Daccache works as a drama therapist, producing movies that put women's issues – and conditions in Lebanese prisons – in the spotlight.
In 2009, she completed "12 Angry Lebanese," a documentary that shows her working with male inmates at Lebanon's largest detention center Roumieh prison to produce an adaptation of the American stage classic 12 Angry Men.
"12 Angry Lebanese" was scooped up as the winner of the Muhr Arab Documentary First Prize award and the People's Choice Award at Dubai International Film Festival 2009 and the first prize for the audience award at DOX BOX International Documentary Festival 2010.
Then this year, she released "Scheherazade's Diary," another documentary which centers around her organizing a theater performance with female inmates of another jail – the first staged in an Arab women's prison.
In filming "Scheherazade's Diary" and working with inmates, Daccache told The Australian in August that the female inmates shown in the documentary "hold up a mirror to Lebanese society."
"These 'murderers of husbands, adulterers and drug felons' reveal stories of domestic violence, traumatic childhood, failed marriage, forlorn romance and deprivation of motherhood," she said.
Lebanese journalist, writer and women's rights activist Joumana Haddad said that Daccache "is a courageous, talented woman."
Daccache gives "a voice to people who are usually considered at the margin of society, and she's doing that with a great deal of sensibility, commitment, and love. I truly admire her," Haddad told Al Arabiya News.
3. Hosam Zowawi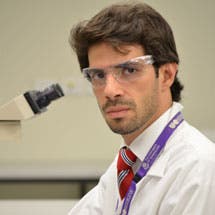 Zowawi, a 30-year-old microbiologist who hails from Saudi Arabia, hit upon the idea to study and tackle the problem of drug-resistant "superbugs" after noticing while training at a Jeddah hospital that patents who went had undergone operations often left with deadly infections.
To help save lives, Zowawi has developed a fast diagnostic tool that can speedily identify infections, which enables treatment to be administered far earlier – increasing the patient's chances of survival.
Zowawi, whose interest microbiology began at the age of seven when he received a microscope as a gift, told Time Magazine earlier this year that "superbugs" were fast becoming a worldwide problem that he hoped to combat.
"The situation of superbugs is bad all over the world so the global attention is on," Zowawi said, adding that he focused his research "on the Gulf to fill the gap in knowledge and research in that part of the world."
Moeena Zain, Infectious Diseases Specialist at Dubai's American Hospital, said that Zowawi's research was "invaluable."
"In our part of the world, where we have a very high incidence of organisms that are resistant to most antibiotics, it is extremely useful to have results of a sample in a patient back in three to four hours, as opposed to 72 hours."
Zain added that part of the problem in the wealthy Gulf region was that many patients are too freely available to take advantage of plentiful antibiotics – which can weaken the body's immune system.
Zowawi's field of research "is not only significant, it's absolutely imperative. In our part [of the world], antibiotics are freely available, so everybody uses them whenever they want. They can just walk up to a pharmacy and get them. His tests… can actually reduce the inappropriate usage [of antibiotics]."
4. Maryam Matar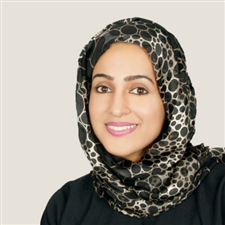 Matar, an Emirati doctor, has dedicated her career to fight genetic diseases – an issue which is widespread in the Gulf region.
In 2005 she launched the country's Down Syndrome Association and a year later the Genetic Disease Association, which she currently leads.
Earlier this year, Matar – who is the founder of both the country's Down Syndrome Association and Genetic Disease Association – was working to complete her research on the UAE's common blood diseases at Japan's Yamaguchi university, dividing her time between the two countries.
When in Dubai, Matar campaigns in colleges and universities to encourage people to be screened for common genetic disorders.
Speaking to UAE daily The National earlier this year, she explained some of the challenges she faces daily.
"One male student who had been screened positive for G6PD [glucose-6-phosphate dehydrogenase] deficiency came with 12 members of his family," Matar told the newspaper.
"The mother had passed the abnormal genes on to her sons. Both parents were illiterate and I had to explain to them about genetics."
Dubai-based commerce publication Arabian Business in 2012 called Matar one of the UAE's "finest public servants."
Earlier this year, Matar was ranked by website Muslim Science as among the "Twenty Most Influential Women in Science in the Islamic World."
Matar "joined the list of amazing pioneers, shapers and emerging champions of science after a careful evaluation of her achievements," according to Muslim Science.

5. Dania al-Jaabari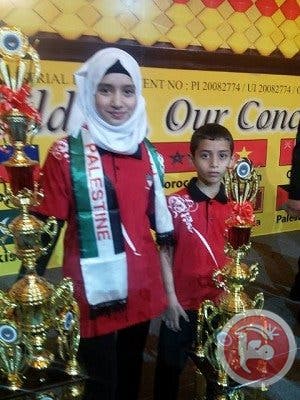 Jaabari, a 14-year-old Palestinian schoolgirl, won in December first place in an international intelligence competition, solving 240 math problems in six minutes.
Jaabari beat the competition - which pitted 3,000 participants from more than 15 countries in a test of mental arithmetic - which practiced using a two-hand abacus teaching system.
The system which Jaabari mastered depends on using the fingers of the left and right hands to compute simultaneously, creating stimulation in both the left and right sides of the brain – giving equal mental control over both hands instead of the left and right.
The competition was organized by the National Mathematical Olympiad of Singapore.
Mahmoud Anabtawi, a mathematician and dean at the UAE's American University of Sharjah called Jaabari's win "an outstanding achievement because of her extraordinary ability to use both sides of the brain, the left and the right, simultaneously."
"What is so inspiring is that, in a society that has been illegally military occupied for 47 years, and colonized and ethnically cleansed for 67 years, [children such as Jaabari] still flourish," U.S. journalist and filmmaker Ben Norton wrote.
Such achievements "serve as a striking testament to the strength of the Palestinians, of their reluctance to give in to the oppression and ultimately death to which Israel has subjected them," he added.