AirAsia pilot's dad last saw him at other son's funeral
Captain Iriyanto's father had last seen his son last week at the funeral of another of his sons who died of diabetes
The father of the pilot of missing AirAsia flight QZ8501 told the BBC on Monday of his hopes for his son's safe return.
Captain Iriyanto's father had last seen his son last week at the funeral of another of his sons who died of diabetes.
"I want my son to come back alive and well, but if that's not meant to be, if God doesn't want that, it's in the hands of fate," Suwarto told the BBC.
"My son, he's not alone on the plane. If this is God's will, so be it," he added.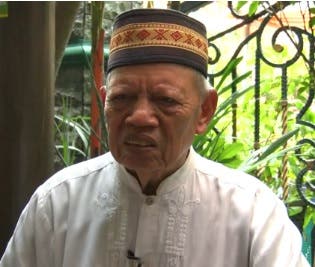 The AirAsia plane went missing on Sunday with 162 people on board en route to Singapore and is likely at the bottom of the sea, Indonesia's National Search and Rescue Agency chief said Monday.
AirAsia said Captain Iriyanto had more than 20,000 flying hours, of which 6,100 were with AirAisa on the Airbus 320.
As the search continued, Australian planes on Monday spotted objects in the sea that are feared to be wreckage from the jet.