Netanyahu's showing in Paris rally draws scorn
Netanyahu was seen elbowing his way to the front of the line of world leaders at the rally
Israeli Prime Minister Benjamin Netanyahu drew scorn while taking part in the anti-terror march in Paris on Sunday, an event his office initially said he would not be attending for security reasons.
Following last week's deadly attack on a Jewish supermarket, Netanyahu called for French Jews to migrate to Israel if they wished, leaving French Prime Minister Manuel Valls scrambling to reassure the community it was safe and an integral part of France.
Rabbi Menachem Margolin, the head of the European Jewish Association, was particularly stern, saying Aliyah - the process of Jews migrating to Israel - was not the answer to everything, even if it was an important policy for the state of Israel.
"Anyone familiar with the European reality knows that a call to Aliyah is not the solution for anti-Semitic terror," he was quoted by Reuters as saying.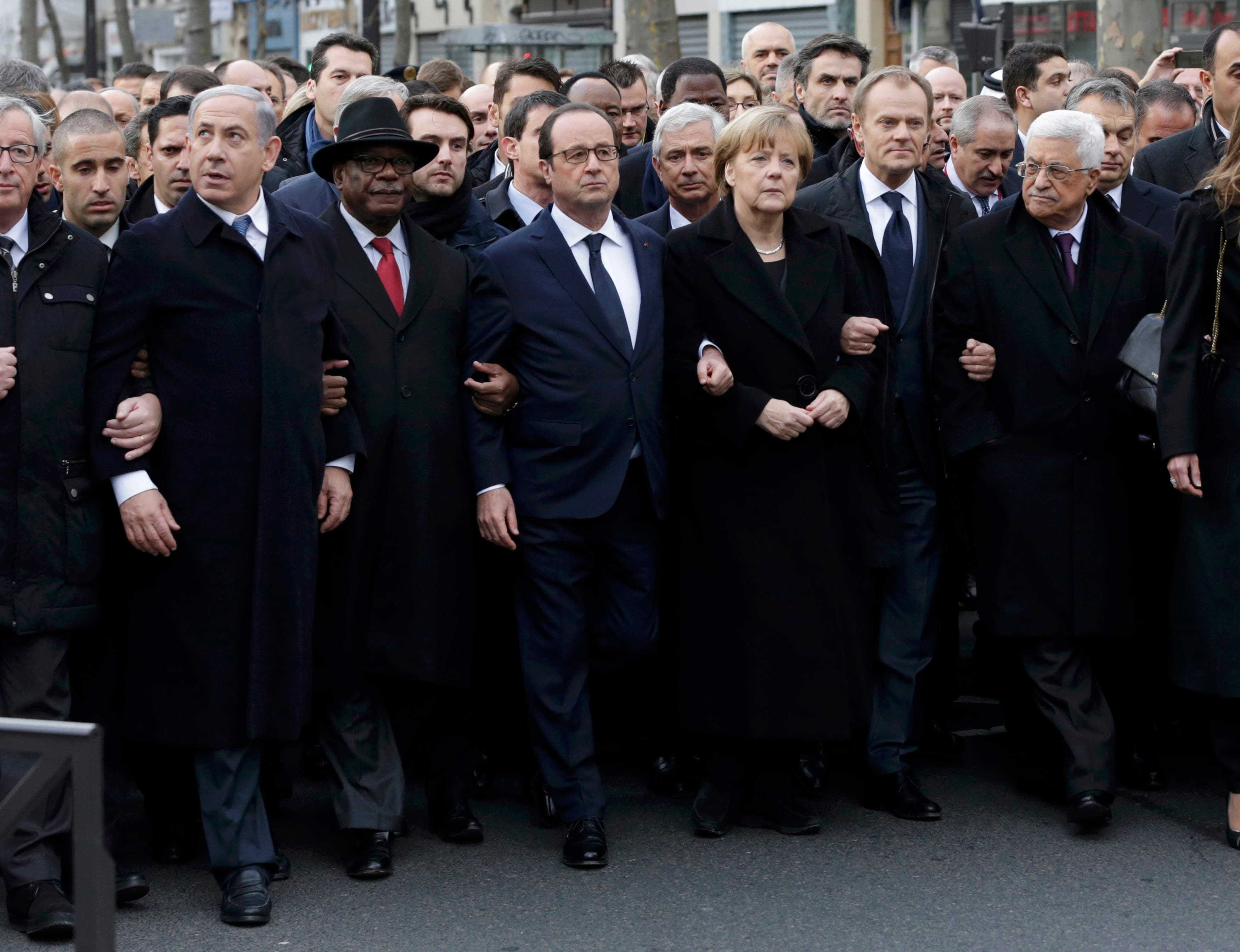 Earlier, French President Francois Hollande asked Netanyahu not to attend the rally, claiming that his presence would be divisive, according to media reports.
However, he changed his mind after learning that two political rivals were going – despite Hollande"s request to stay due to his wish for the rally not be overshadowed by the Israeli-Palestinian conflict, UK daily The Telegraph reported.
The same message from the Elysee Palace - to stay away - was conveyed to Abbas, France's Channel Two television and Israeli newspapers reported. Yet after Netanyahu rejected the appeals of the French government, Palestinian President Mahmoud Abbas was swiftly invited, they said.
After reportedly trying to jump the queue for a bus taking officials to the unity march's starting point, Netanyahu elbowed his way to the front of the line of leaders, locking arms with European Commission President European Commission President Jean-Claude Juncker and Mali's President Ibrahim Boubacar Keita – with Abbas just four people apart.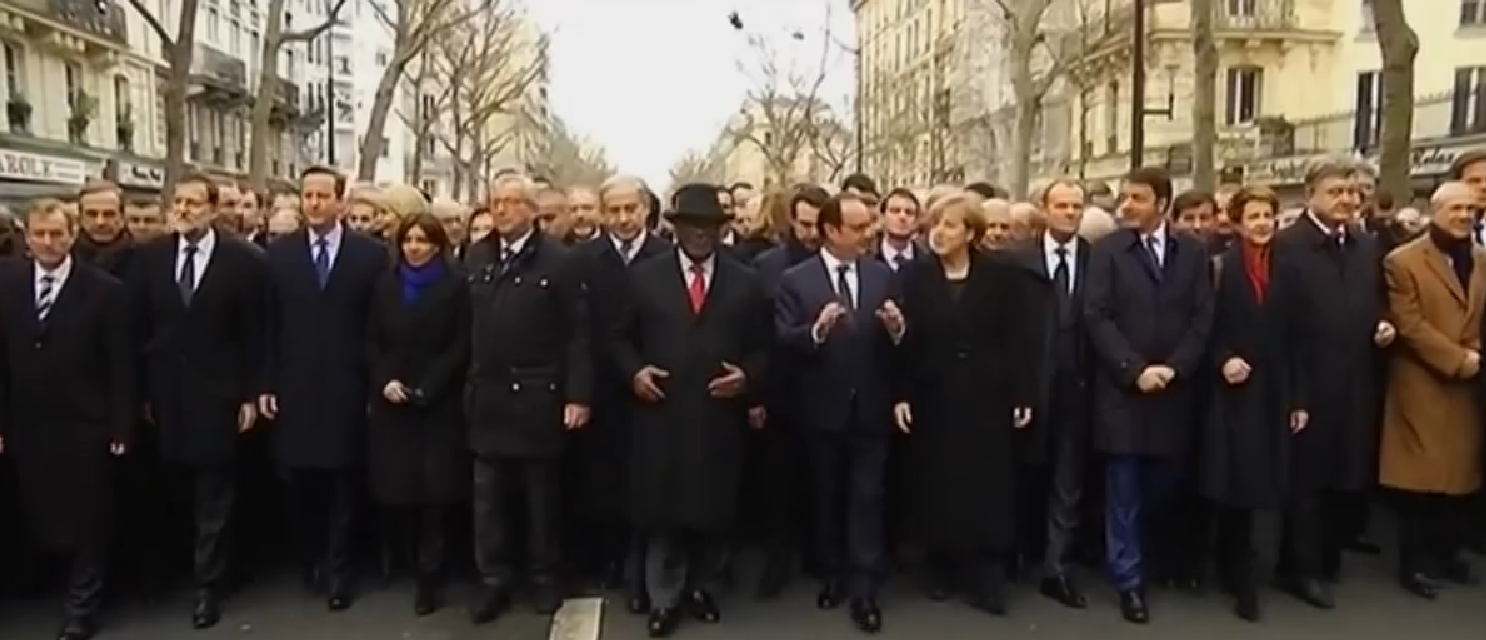 Asked in Paris on Monday about the earlier back-and-forth regarding invitations to the event, Netanyahu played it down.
"It was important I come here and therefore I did," he said, adding that security had been the initial hurdle. On Sunday evening, he spoke at the main synagogue in Paris, an event that Hollande pointedly left before Netanyahu began his speech.
Then on Monday, Turkish President Recep Tayyip Erdogan blasted Netanyahu for "daring" to march in Paris, accusing him of leading "state terrorism" against the Palestinians.
"I also hardly understand how he (Netanyahu) dared to go there. For once, you give an account for the children, women you massacred," Erdogan said in a joint press conference with Abbas in Ankara, AFP reported.
"How can you see this individual who carries out state terrorism by massacring 2,500 people in Gaza waving his hand," Erdogan said.
"He is waving his hand as if people are very enthusiastically waiting for him," AFP quoted Erdogan as saying.