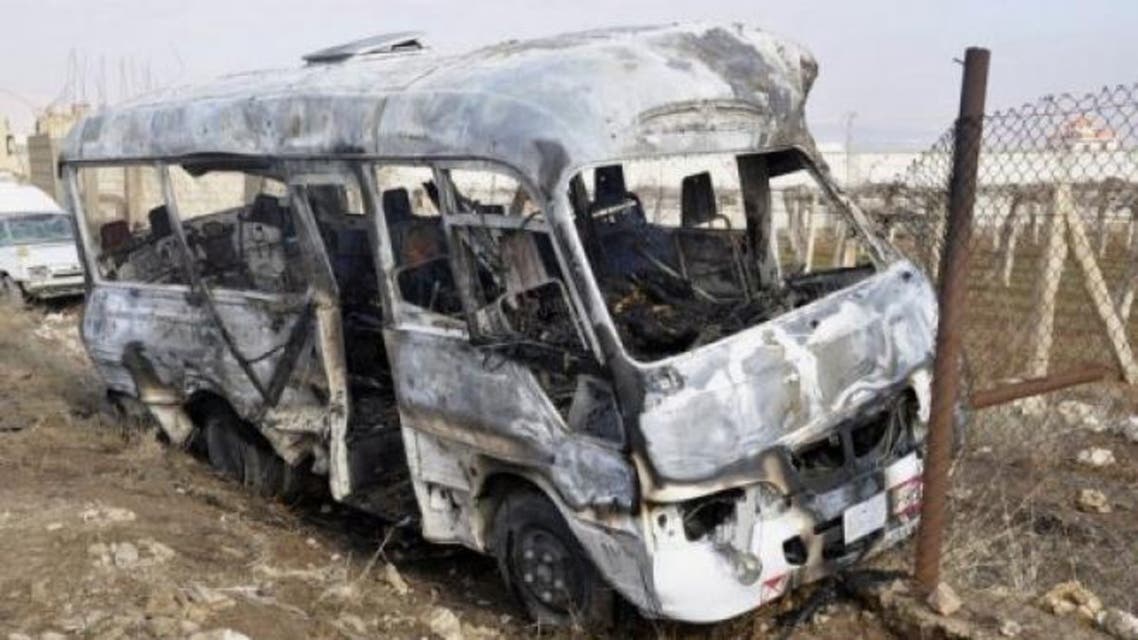 Syrian bus drivers may have 'most dangerous job in the world'
The buses are the "prey of militias, who line their pockets with money taken from the driver and passengers."
Syrian bus drivers have been described as having "one of the most dangerous jobs in the world," following a reporter's account of one driver's daily routes.
While bus routes cross frontlines and are heavily prone to being caught in gunfire between Syria's warring factions, "it is still possible to buy a ticket to Aleppo or Raqqa," The Telegraph reported.
The British newspaper interviewed a bus driver named Mohammed, whose daily journey is from Lebanon's Beirut to Aleppo in northern Syria.
"A lot of times my bus was shot at … I have driven through live clashes, fired on both by armed groups and the regime."
He described one incident which resulted in shrapnel wounds above his left eye.
"I was on the highway and suddenly, we were in a full battle," he said. "I opened the driver's door and started running, but a shell exploded nearby. The shrapnel cut my face and broke my arm."
The western half of Aleppo is controlled by the Syrian regime. the east is occupied by the rebels. Around these areas are "concentric circles of regime, rebel and jihadist-controlled territory," the report added.
According to The Telegraph, the buses are the "prey of militias, who line their pockets with money taken from the driver and passengers."