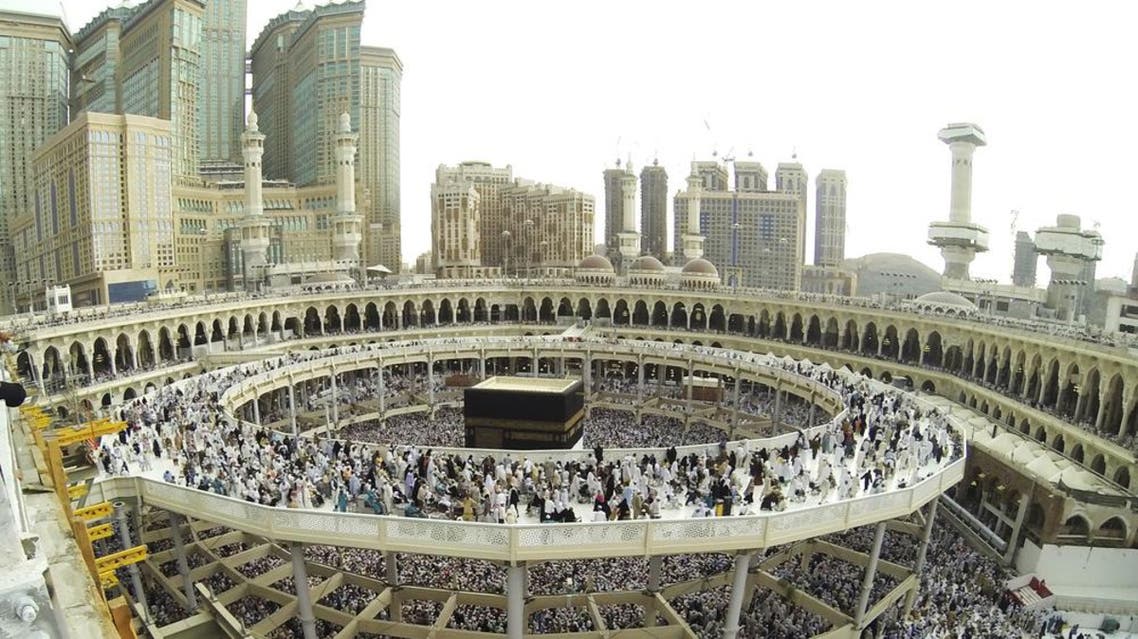 Pieces of debris from Holy Mosques sold on black market
Pieces of debris from the two Holy Mosques as a result of ongoing expansion projects are being smuggled into black markets
Pieces of debris from the two Holy Mosques as a result of ongoing expansion projects are being smuggled into black markets and sold for up to 150,000 Saudi Riyals ($39,975) to historians, collectors, and enthusiasts, Al-Eqtisadiyah reported on Sunday.
The General Presidency of the Two Holy Mosques reported that it had uploaded the data of all of mosque artifacts in its systems to preserve their historical locations despite current and future expansion and renovation plans.
The general presidency's spokesman Ahmad al-Mansouri said the data of all of the mosques' artifacts including the pillars were recorded. He said: "We began uploading the data since the expansion project of 2006. The general presidency opened an exhibition in 1999 called the Exhibition of the Two Holy Mosques Architecture next to the Kaaba Kiswa Factory (that manufactures the black cloth covering the Kaaba). We are now finalizing expansion plans so the new artifacts can be included."
Sources revealed expatriates working on the expansion projects were responsible for the black market. One source said: "They sell the pieces to accomplices for cheap prices and then the buyers resell the pieces to collectors and Islamic history and art enthusiasts. They do it with such discretion that the missing pieces are unnoticed."
A seller in the black market revealed that he gets his pieces from the mosques' storage facilities.
He said: "Every piece has a different value. For example, a piece from the Zamzam water well that was built in 1954 by King Saud Bin Abdulaziz can reach up to SR6,000.
"Another example is the copper piece that is believed to be the cover over Prophet Ibrahim's footprint and is valued at SR150,000."
He added that his buyers are usually historians, collectors and Islamic culture, history and art enthusiasts. "These ruins date back to the Ottoman Empire and have the history of the Saudi Arabian Kingdom. To many, these ruins are historical records representing the eras the Holy Mosques went through."
This article was first published in the Saudi Gazette on February 9, 2015.