Prince Charles plays footie on trip to Zaatari Camp
The royal landed in the Zaatari camp, which houses more than 85,000 people, inaugurating his six-day trip through the Middle East
On a visit to Jordan's most populated refugee camp, Britain's Prince Charles put his football skills on display on Sunday as he mingled with children displaced by the ongoing conflict in Syria, the Independent reported.
The royal landed in the Zaatari camp, which houses more than 85,000 people, inaugurating his six-day trip through the Middle East.
"To be honest, he's a player! A real football player," Eid Sayyer Beni Khaled, the head of the sports club at Zaatari was quoted as saying by the British daily.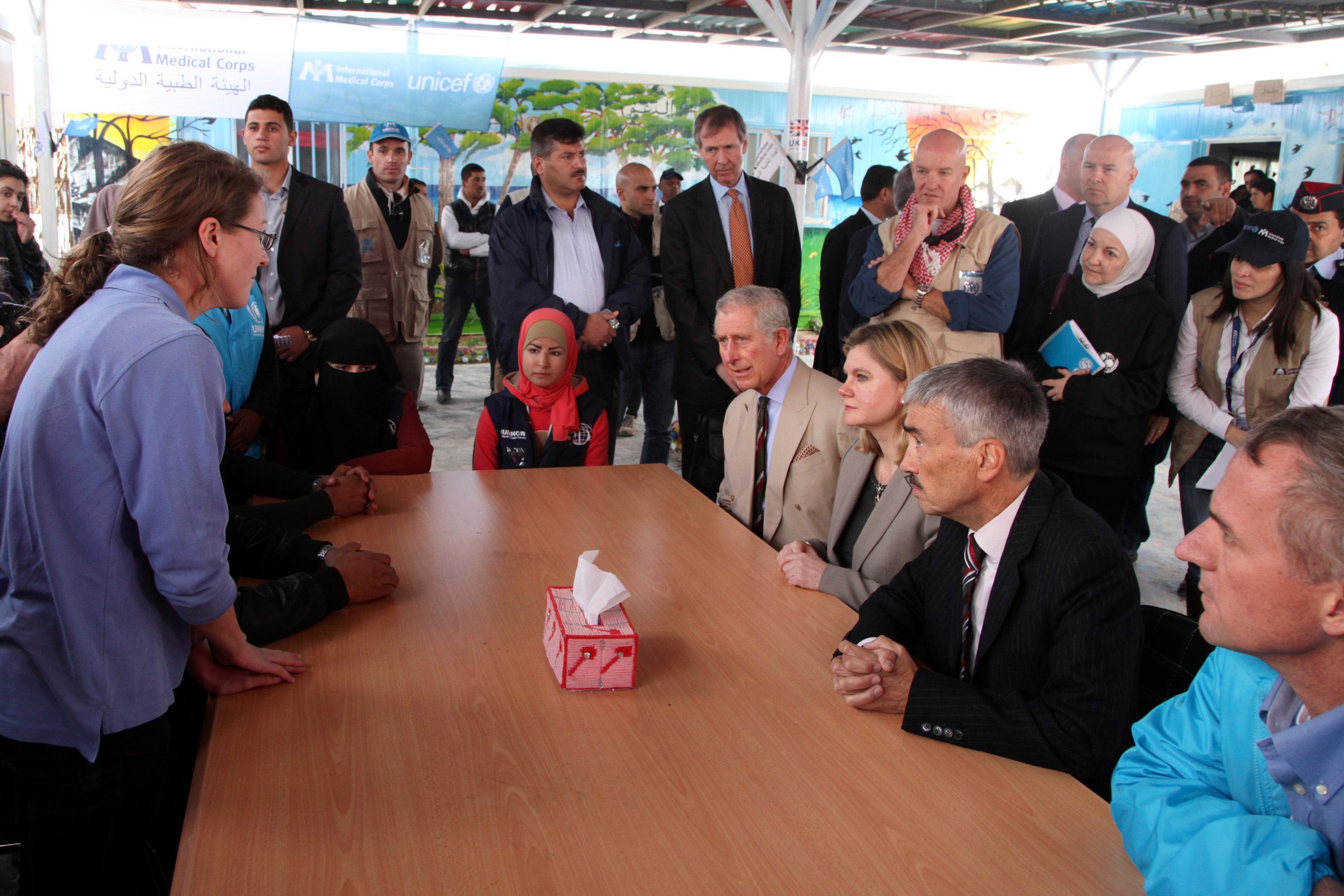 He said the humanitarian crisis in Syria is a "nightmare," after meeting with residents of the camp who recounted stories of homes being destroyed and relatives killed.
In addition to the sports club, he visited a UNICEF-run support center for teenagers and a supermarket where refugees claimed products using vouchers provided by the World Food Program.
The prince received two large baskets of fruit as a gift from the supermarket managers who said: "We have been assured they are organic, just for you."
"Please, please, that is so very kind of you, but you really shouldn't have," he replied.
Prince Charles also visited a girls school in which classrooms had been built with the help of British aid money.
Expansions to the school meant a higher accommodation of Syrian refugees. One student said that when she first arrived from Syria, the school was "too crowded."
"I thank Britain for this nice building," she said.