On streets of Cairo, group helps 'Egypt's daughters' seeking refuge
The Banati Foundation was founded in 2010 and seeks to protect children living on Cairo's streets
Al Arabiya News is marking International Women's Day, and the 20th anniversary of the Beijing Declaration on gender equality. Here, we take a look at a Cairo charity that helps street children, many of whom are abused girls.
As the world marks International Woman's Day, an Egyptian foundation is quietly carrying on its work with street children, abused girls in particular.
Translated into English as "my daughters," the Banati Foundation was founded in 2010 and seeks to protect children living on Cairo's streets.
Hanna Aboulghar, chairperson of the foundation's board, says helping girls and young mothers is an issue close to her heart, especially as they typically face a far higher risk than boys.
"I've worked with street children since 2001 in other organizations and none have given girls priority, so I thought there was a need for this kind of service in Egypt," she told Al Arabiya News.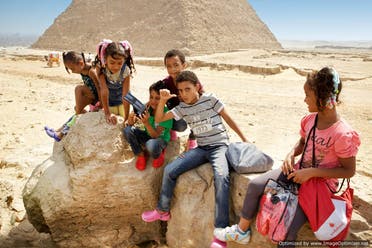 Estimates on the number of street children in Egypt range from 200,000 to 2 million. The country's busiest cities, Cairo and Alexandria, are hotspots.
"One thing is clear," said UNICEF, "the numbers are very large and almost certainly growing."
Aboulghar agrees: "There are new children on the street every day. We know that. We meet them."
The number of young girls on the street is increasing, while the average age of street children is decreasing, she added.
"The age at which children leave home and start living on the street is much younger. In 2001 it was about 12 years old, but now we're seeing children who are four and five years old. I'm seeing more and more girls as the years go by."
She also points out the worrying trend of second-generation street children. "Many of the girls who lived on the street 10 years ago are now pregnant, or have been pregnant and have their own offspring."
Street life is particularly perilous for girls and young women, says Aboulghar. "Girls are more subjected to sexual violence, even though boys are too. They may be used as prostitutes or in sexual trade.
"Their children are also exploited because they're sometimes sold. The girls are, in general, more exploited."
Child abuse - either physical or sexual violence or neglect - play into the reasons why these young girls choose to leave home.
The source of violence is usually the immediate family, says Aboulghar. "Underlying causes are of course poverty and broken families."
With more than 2,000 children and young mothers having walked through the doors of the Banati Foundation, helping Cairo's destitute youth is no small feat.
Making a difference
The foundation runs two shelters and a drop-in center, providing food, clothing, healthcare, education, and legal and psychological support for children and their families.
"These children won't comply with any form of discipline or sheltered life unless they go through a rehabilitation program," Aboulghar said.
"This rehabilitation process starts on the streets with our outreach team, which tries to attract their attention and trust.
"We have psychologists and social workers to find out the reason why they left home and how we can help them."
Once the core reason has been ascertained, the foundation's workers try to get the child back to the family. If this is not possible, the children are invited to stay in a shelter.
The Banati youth home is a long-term solution for girls aged two to 18 and their male siblings, where they can live until independence.
Education, Aboulghar says, is key. "All our girls go through some form of education. If we're able to get them into the governmental school system, we do that. Otherwise, we have alternative education."
Despite these efforts, the foundation has realized that grassroots work is not enough. As such, it played a major role in drafting the Child Protection Article in Egypt's latest constitution.
Emphasis was placed on the definition of a child as being any person under the age of 18. Aboulghar said Banati pushed for the state to protect children "even if the aggression comes from the primary caregiver, so the state should even be able to protect children from their parents."
In recognition of its work, Banati was awarded the 2014 Stars Impact Award in a ceremony attended by former U.S. President Bill Clinton in London.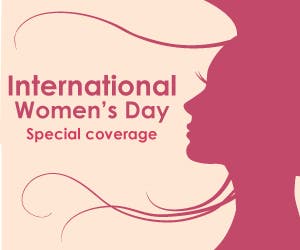 This article is part of Al Arabiya News' Special Coverage on International Women's Day.