Palestinian, Israeli protest marks Women's Day
Although the protestors made several attempts to meet midway, Israeli authorities forbade them from doing so
Al Arabiya News is marking International Women's Day, and the 20th anniversary of the Beijing Declaration on gender equality. Here, we take a look at a rare joint protest of Palestinian and Arab women.
About 1,500 Palestinian and Israeli women gathered on Saturday at 11am on either sides of Qalandia checkpoint separating Jerusalem and Ramallah to protest the Israeli occupation of the West Bank and Gaza on Saturday, the eve of International Women's Day.

Palestinian women demonstrating on the West Bank side of the checkpoint, numbering approximately 1000, were met with teargas, with dozens having been injured, and at least 10 rushed for medical treatment.
On the Jerusalem side of the checkpoint, the joint Israeli-Palestinian demonstration of about 500 protestors remained relatively calm.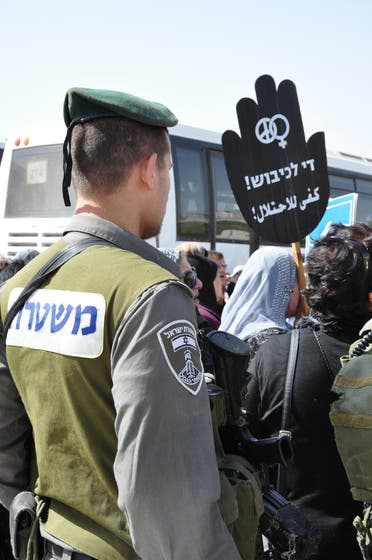 "International Women's Day is a day of resistance against oppression. What more than the occupation is discriminating against Palestinian women? What more than the occupation is arresting our young men and women? We make up 51% of the population and we have a voice and a role to play," said Nabila Espanioly, candidate on the Joint List, an alliance of Arab parties formed ahead of the 2015 Israeli Knesset elections.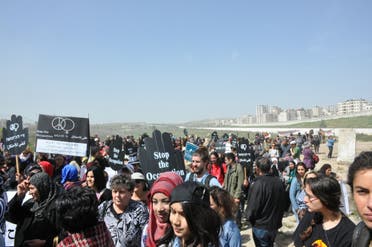 Although the protestors made several attempts to meet midway, Israeli authorities forbade them from doing so.

Hailing from Jerusalem, Nazareth, Acre-Haifa, Tel Aviv and the Galilee, as well as various towns across the West Bank, they chanted for equal rights for women on both sides and an end to the oppression, discrimination and the siege on Gaza.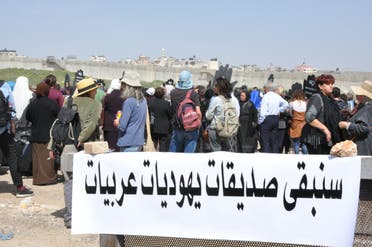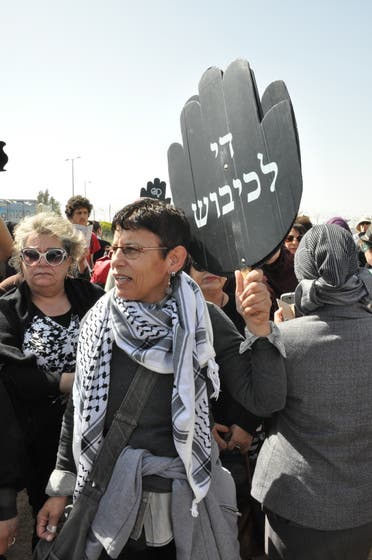 "The reality of this violence and racism is a process of dehumanization; we are becoming indifferent to the suffering of the other and it is horrific. We must stand in solidarity with our Palestinian sisters," said Israeli activist and organizer Edna Zaretsky-Poledano.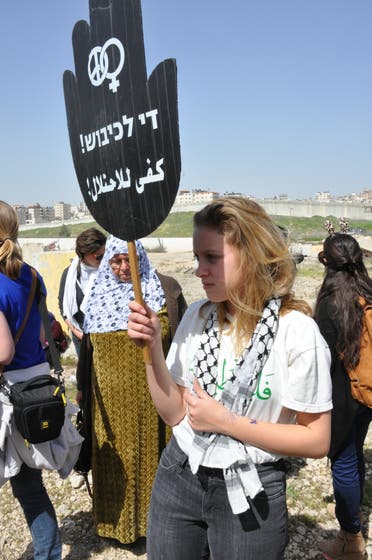 Israel has been illegally occupying the West Bank, Gaza Strip and East Jerusalem since the 1967 Six-Day War.

International Women's Day has been celebrated annually on March 8 since 1975, after the United Nations designated it as such.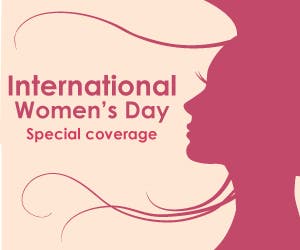 This article is part of Al Arabiya News' Special Coverage on International Women's Day.