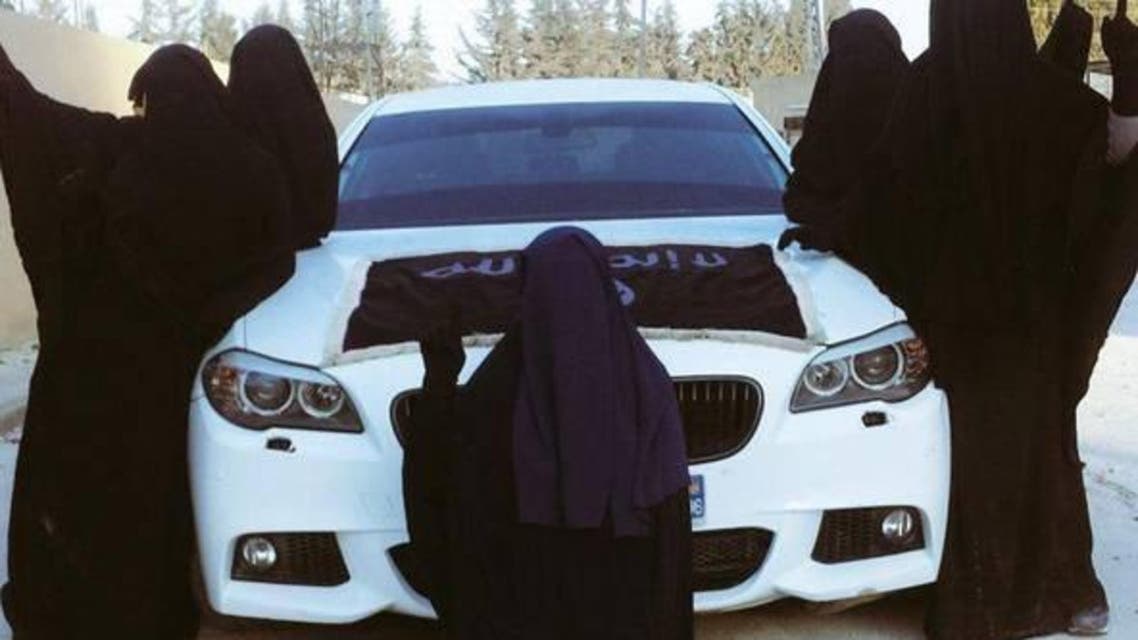 ISIS posts images of women with Kalashnikovs
Picture posted online show women posing with Kalashnikov rifles, a sharp contrast to the role ISIS stipulates women should take
As reports on sex slavery and sidelining of women emerge out of territory controlled by the Islamic State of Iraq and Syria (ISIS), the militant group's supporters are trying to counter that by depicting a women-friendly utopia on social media.
In one picture posted online, as shown by the Independent, a group of women pose in their burqas as they raise what appears to be Kalashnikov rifles, a sharp contrast to the role ISIS stipulates women should take. Another photo shows five women posing in front of a BMW with the ISIS flag on it.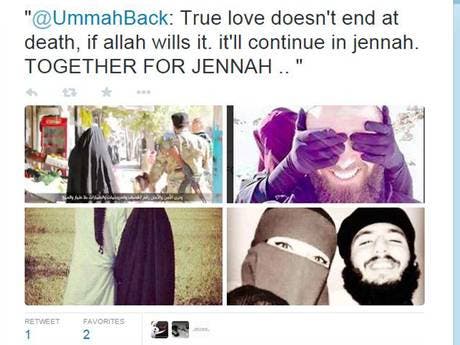 Another post shows a series of pictures of a woman in a niqab posing playfully with a man and a caption reading: True love doesn't end at death, if allah wills it. Itll continue in jennah [heaven]."
Other posts show women casually pushing their baby strollers, in addition to photographs of sweet delicacies such as multi-colored ice cream and a chocolate-drenched pastry.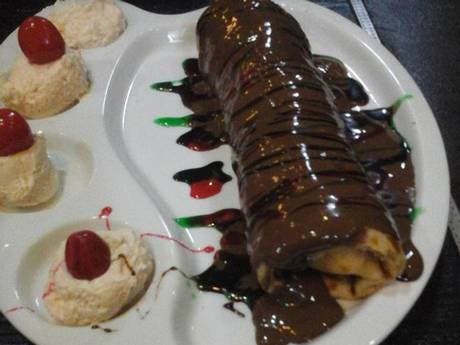 The photographs are an effort to normalize ISIS militants and their daily activities, according to Charlie Winter, a researcher at the counter extremism think tank Quilliam.
"When images and videos are taken together and understood together, it's all pretty clear what they are trying to get across – that Isis is not just a jihadist group fighting, it is setting up a state. It's no longer a group even, its political machinery," he told the Independent.
However, being out and about brandishing weaponry is not the role ISIS seeks to promote among its female recruits.
In February, the Al-Khansaa Brigade's media wing uploaded a 10,000 word manifesto advocating a "sedentary" role of women a stay-at-home wives and mothers. The document, translated by Quilliam, also criticized concepts of gender equality.
Posts also show militants "relaxing" in waterfront areas and jumping into swimming pools. Another picture showed a group of young girls, also holding weapons, posing in front of ISIS's black and white banner.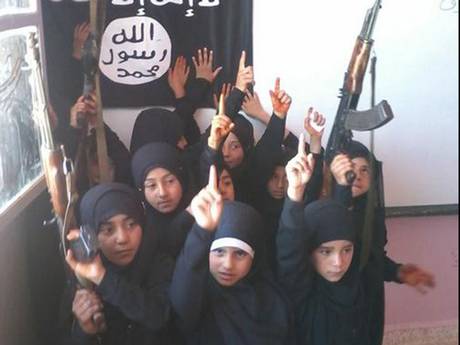 "When they show children playing in the street that's also to try and get across the idea that the war against the Islamic State [ISIS] isn't disrupting life that much that kids can't play, that jihadis can't hang out together," Winter explained.