Photo of Saudi 'Decisive Storm' pilot's farewell to his kids goes viral
The image showed him embracing his two daughters as he bid them farewell before heading off to the war zone
A picture of a Saudi pilot who is taking part in the "Operation Decisive Storm" air campaign against the Houthi militia in Yemen has gone viral among Arab social media users.
The image showed him embracing his two daughters as he bid them farewell before heading off to the war zone. The pilot was identified as lieutenant colonel Hamad al-Harbi.

The picture, published by Al Arabiya News Channel's Arabic website, also showed another child approaching the father, clinging to his leg.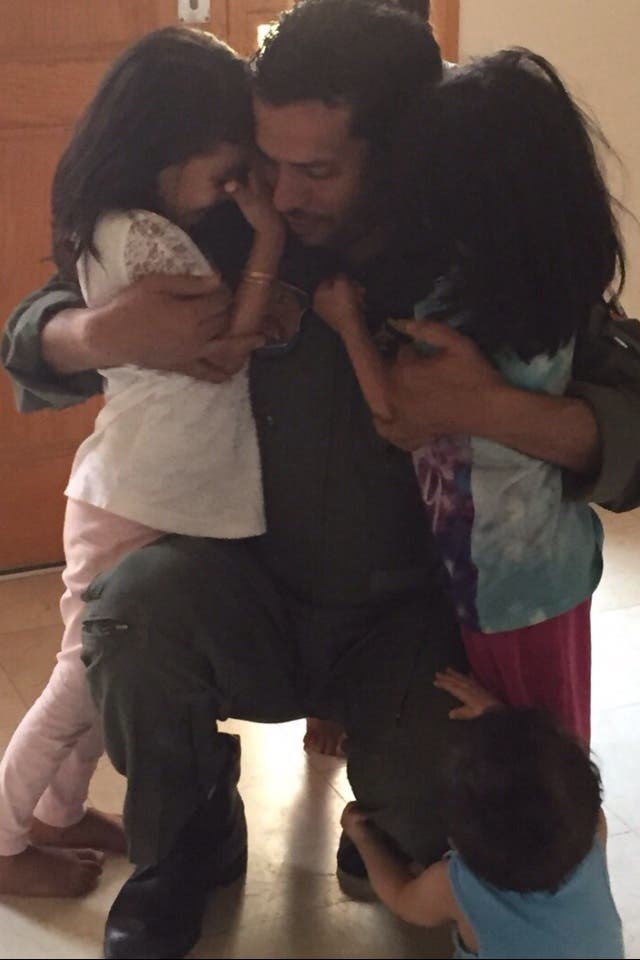 Saudi Arabia and a coalition of regional countries launched a military campaign dubbed "Operation Decisive Storm" against Iranian-backed Houthis on March 26, vowing to continue to fight until Yemen is stable and secure again.