Decisive Storm leaflets warn Yemenis of 'Iranian expansion'
The leaflets called on Yemenis to be of assistance to the coalition forces
The joint command of the Saudi-led Operation Decisive Storm has ordered that leaflets be dropped over Yemen requesting that local citizens cooperate to repel what is described as Iranian expansion in the country.
The leaflets specify the campaign's stated aims; to maintain Yemen's unity, achieve victory and work on bringing stability following the coup staged by Iran-backed Houthi militias and militias loyal to former President Ali Abdullah Saleh.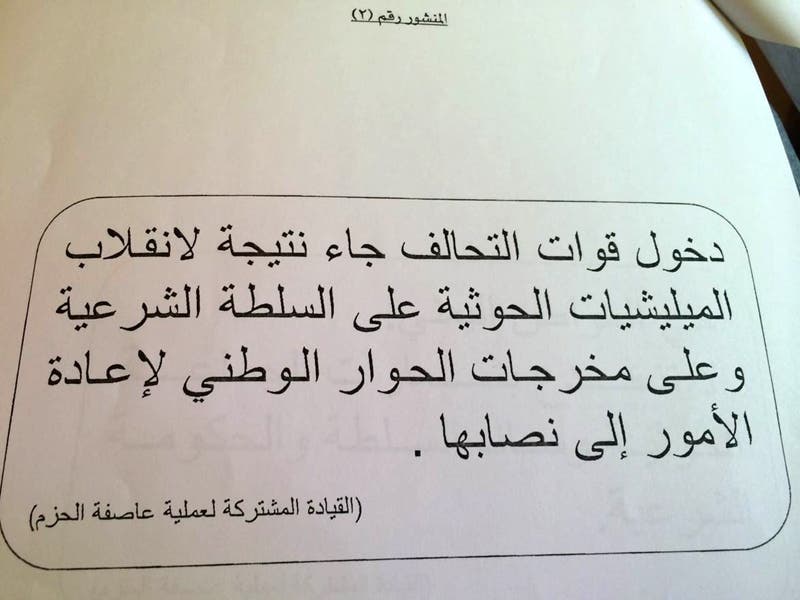 The leaflets called on Yemenis to be of assistance to the coalition forces and told citizens that the Saudi-led forces intervened as a result of the Houthi militias' coup against the Saudi-backed President Abdrabbu Mansour Hadi and in violation of non-violent solutions.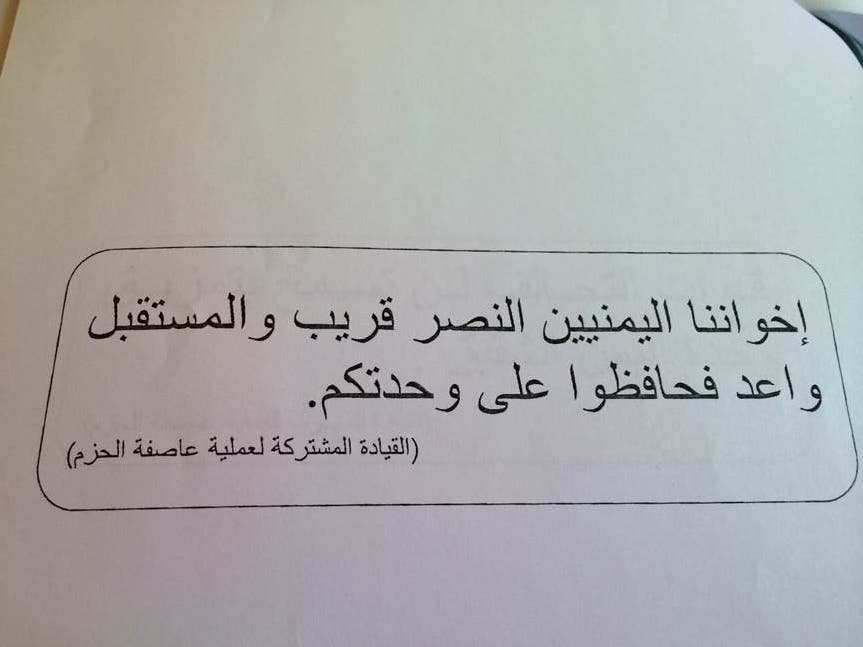 The leaflets also warned Yemenis not to be deceived by Houthi militias' slogans, and called on them to support Hadi, who has been labelled the "legitimate authority" and is internationally recognized as the president of Yemen.
The campaign's joint command also claimed that victory is near.