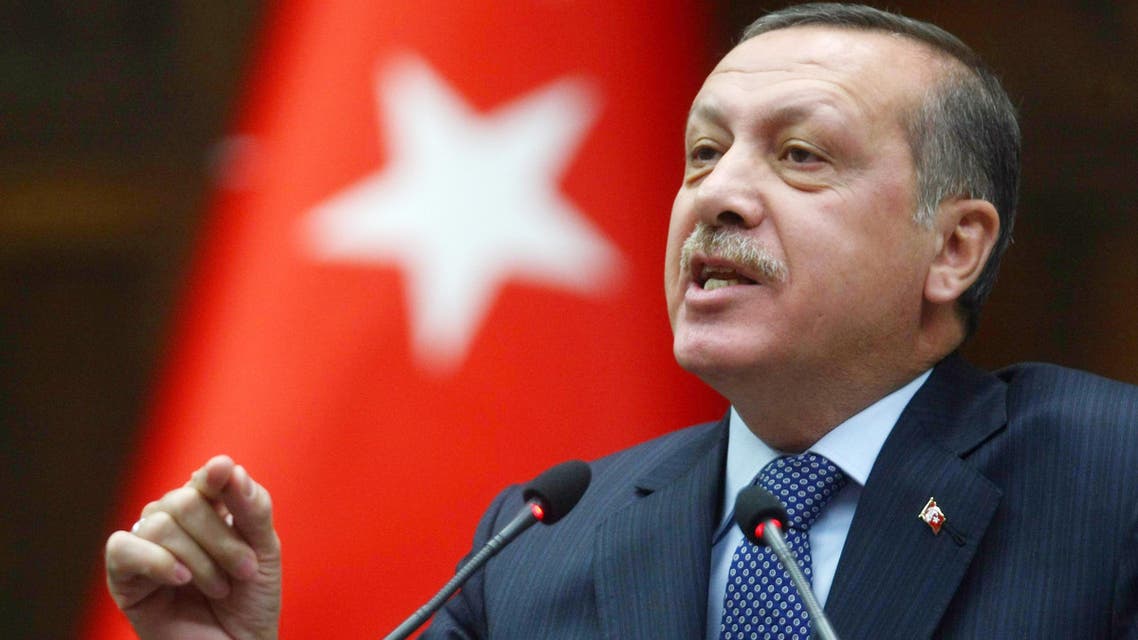 Eyeing greater power, Erdogan rallies Turks in Europe ahead of vote
Turkish President Tayyip Erdogan rallied Turks in Europe urging them to vote in a June general election.
Defying opposition calls to stay out of campaigning, President Tayyip Erdogan rallied Turks in Europe on Sunday, urging them to vote in a June general election he hopes will help bring him greater powers.

Erdogan is constitutionally bound to remain above party politics after becoming head of state last August. But opponents say he has used rallies around Turkey, and now Europe, to lobby for the ruling AK Party ahead of an election that could reshape Turkey's political landscape.

"They say the president cannot pick a side. True. Don't get me wrong ... I am at an equal distance to every party of course," he told a rally of thousands of Turks in the German city of Karlsruhe on Sunday.

But his speech extolled the virtues of creating a presidential system, something Prime Minister Ahmet Davutoglu has said would be a priority for the AK Party if, as expected, it keeps its parliamentary majority in June.

"We are obliged to leave coming generations with a method of governing that is lasting and strong. This is why we say (we need) a new constitution and executive presidency," he said.

The pro-Kurdish People's Democratic Party (HDP) complained to the electoral commission last week that Erdogan was breaching the constitution with speeches backing the AKP and criticizing its opponents. The complaint was rejected.

Following a visit to Turkey, a delegation from the Council of Europe also said last week it had heard "serious complaints" about Erdogan's involvement "despite a clear constitutional provision that he remains without bias".

Under the current constitution, the head of state must be politically impartial. What Turkey has now under Erdogan, who founded the AK Party and was prime minister for 11 years before winning the presidency last August, is an awkward compromise.

He wants the AK Party to raise the number of parliament seats it holds to 400 of 550 in June, comfortably giving it the two-thirds majority needed to change the constitution and create a presidential system without a referendum.

Pollsters say such a strong majority looks unlikely.

Some 2.8 million Turks abroad are eligible to vote. Around 1.4 million of them live in Germany, a number equivalent to the electorate of Turkey's fifth largest city, Adana.

German police said about 13,000 people attended the rally in Karlsruhe, with about 3,000 anti-Erdogan protesters outside. He is due to hold another rally in Belgium later on Sunday.

"I think it's a real cheek that he's campaigning here, as a president, for the AKP. It's not right that he was allowed to enter the country and give his speech here," said Umut Donmez, one of those protesting close to the Karlsruhe rally.