Dubai municipality offers abayas ‎to women not abiding by dress code
The move comes after "many complaints about scantily-clad female customers"
The Dubai municipality is offering abayas to women who do not follow the emirate's dress code during their visit to the centers, Khaleej Times reported on Tuesday.
Abayas are loose garments traditionally worn by women in the Gulf.
The move comes after "many complaints about scantily-clad female customers," the newspaper reported.
"According to the 'Dubai Code of Conduct' published on the council's web site, an official business or business casual dress code shall be adopted by all visitors of Dubai's government buildings as well as business buildings and office towers. Access to Dubai's official and business buildings may be denied if dress code is considered inappropriate," Khaleej Times stated.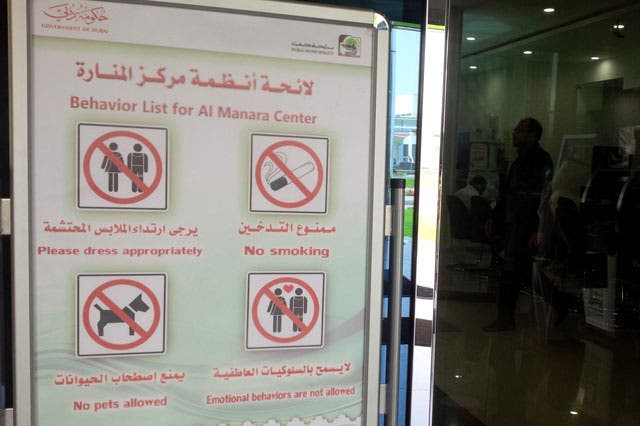 The code on decency states: "In all other public places such as streets, shopping malls and restaurants, shorts and skirts shall be of appropriate length. Moreover, clothing shall not indecently expose parts of the body, be transparent, or display obscene or offensive pictures and slogans."
One municipality official complained to Khaleej Times about some of the clothes the women visiting their centers wear.
"You won't believe what kind of clothes some women wear when they visit us," she said.
"We have got several complaints from both male and female customers about indecent dressing style of many women. Even European people (who have a liberal dressing style) have complained about certain women," the official said.
Viral video
The news follows a video which has gone viral in the past 24 hours, showing Egyptian actress Abeer Sabry being told off by what the paper claims to be a UAE local woman about not respecting the dress code.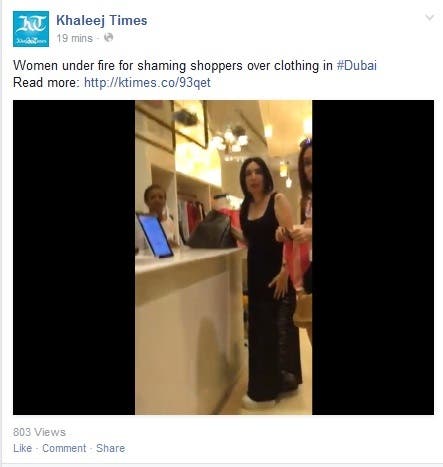 The woman was heard saying: "This is my country, I say what I want to say. Wear respectful clothes!"
Sabry, and another woman who was with her, responded: "Who are you? Is it your job to tell me this? What does it have to do with you?"
Dubai Police have now said that the Emirati woman faces legal action – read here for more details.