The third report of a new series by Al Arabiya News Channel takes a look at the spread of Iranian-allied militias in Lebanon, Iraq, Syria and Yemen, as the outcome of the Islamic Republic's long-standing efforts to export its Islamic revolution and grow its regional influence.
Entitled Inside Iran: the militias bent on expanding the Persian Empire, the report gives an in-depth look at Tehran's role in supporting armed militias across the Middle East.
Conflict-torn Mideast
Following the Israeli invasion of Lebanon in 1982, a handful of Shiite clerics formed Hezbollah to drive Israeli troops out of the country. The dream came true in May 2000, when Israel ended its occupation of southern Lebanon.
The report discusses how the Iranian Revolution served as an inspiration for Hezbollah to establish an Islamic Lebanese state that is allied with Iran. The radical group is known to be supported by the Islamic Republic through arms and funds.

In Syria, Tehran's role was present from the beginning of the 2011 uprising against Syrian President Bashar al-Assad, who himself comes from a relatively minor branch of Shiism.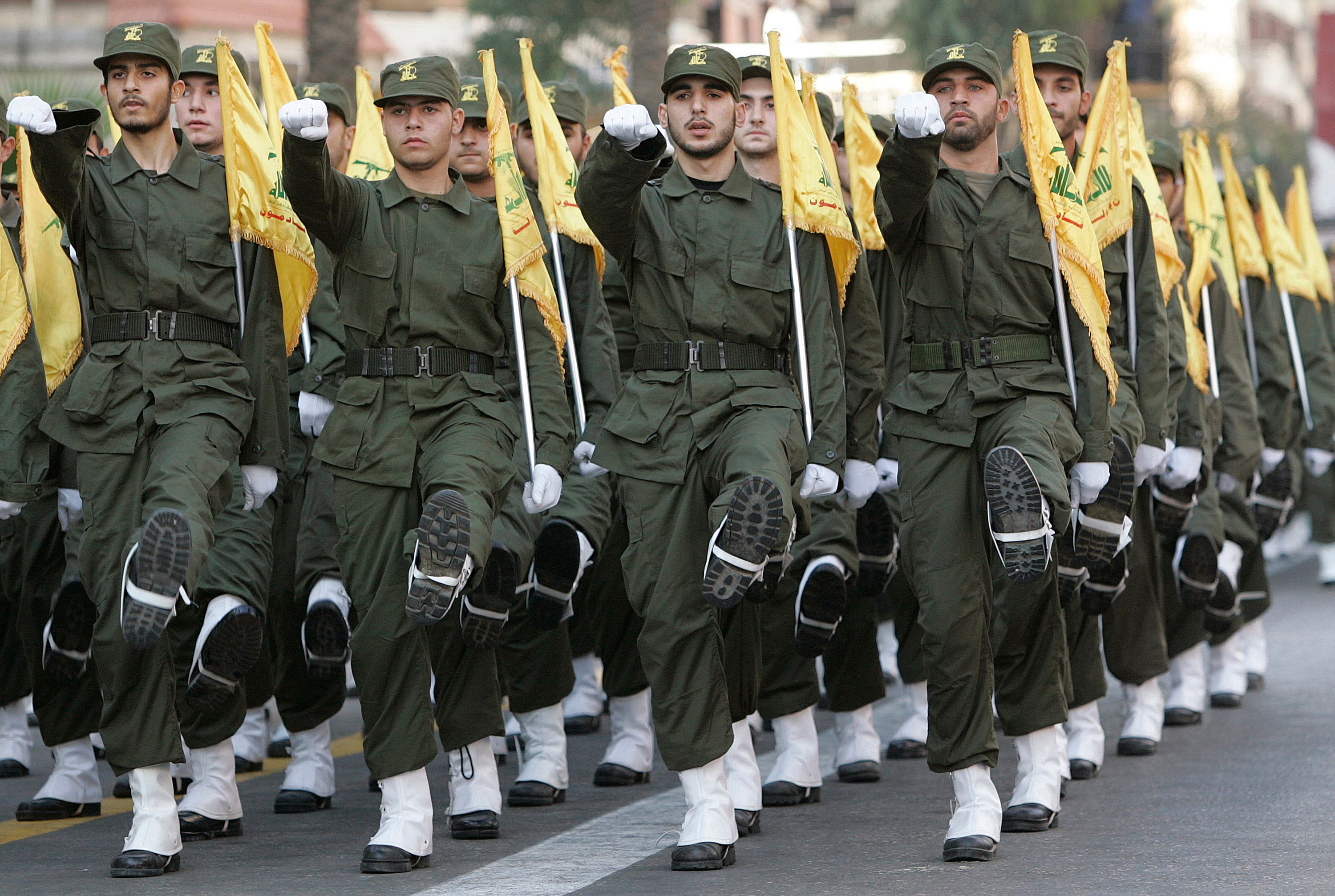 The Iranian presence has stretched from logistic support to the training of pro-Assad militias and encouraging other Shiite fighters from Lebanon and Iraq to deploy in Syria.
The Iranian involvement through militias is thought to be the reason why the Assad regime still survives the almost five-year conflict.
And in Yemen, officials quoted by Reuters said the Shiite Houthi militias were being supplied "weapons, money and training" by Iran.
Sponsoring sectarian militias benefits the Iranian state in several ways, an analyst told Al Arabiya News.
Mohamed Nagy, a Cairo-based analyst, told Al Arabiya News the militias "serve Iran's idea of exporting the revolution."
According to the ideology of Ayatollah Ruhollah Khomeini, Nagy recalls that exporting the Islamic Revolution to the entire world is one of "the great goals of the revolution."
The purpose is "establishing the Islamic state world-wide" and freeing Muslim countries from "imperialist domination."
"Khomeini's ideology stipulates that the state is not confined to Iran's borders and that the Islamic revolution is applicable to other parts of the world," said Nagy, who is also the editor in chief of the Iran Digest magazine that is published by Al-Ahram Center for strategic Studies.
Nagy noted that Iran is not satisfied with the size of its current borders.
"There are statements by Iranian officials [which claim] Iran now exists on 30 percent of its land. This means that Iran is looking forward to expand to the remaining 70 percent," he added, explain that the Iran eyes to expand its strategic reach to the Strait of Bab al-Mandeb at the mouth of the Red Sea.
"The Iranian expansionism strategy did not change whether before, after or during the Shah's time. Only the tools have changed."