Meet the human face of the Nakba's 67th anniversary
This year is the 67th anniversary of the disaster, and Fatma marked it surrounded by children and grandchildren
Nakba Day – when Palestinians around the world commemorate the "catastrophe" of Israel taking over their homeland – is by far the most pertinent anniversary in the tumultuous life of Fatma Hussein Omar. She was born in 1948, when at least 750,000 Palestinians (at the time more than 65% of the population) were driven from their homes and land by force and at least 15,000 killed to make way for a new state.

This year is the 67th anniversary of the disaster, and Fatma marked it surrounded by children and grandchildren who have lived permanently in refugee camps because of invasion, war, and persecution. She still has the key to the family home in al-Maliha, then a village south west of Jerusalem, and now a district of the city. Legal papers dating back to the Ottoman Empire also in Fatma's possession make it clear that the property is still rightfully theirs. Like so many others in her position, Fatma brandishes the key as a symbol of her right to return to her confiscated estate.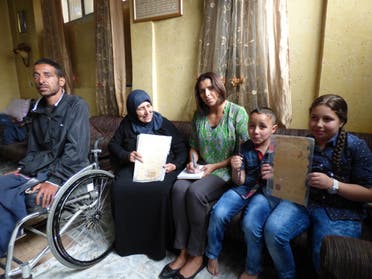 "We lived a peaceful, happy life there, producing almonds, grapes, and olive oil for sale, and plenty of food for us to live," said Fatma, who grew up with two sisters and a brother who regularly told her about their idyllic life when she was born. "Our mansion was on a vast plot of land with orchards. We were a contented family, living within a safe, prosperous community.

"Then the shelling, and the other bombardments started, and Zionist paramilitaries arrived. They also planted mines in villages to stop Palestinians going back to their homes. We were driven away from what was ours. Men were dragged out of mosques, lined up against walls and shot dead, while women were raped and abused in other ways by terrorists, many of them from Europe.
Some 440 towns and villages were razed, as entire communities were forced into exile because of the Arab-Israeli war. Those who lived in al-Maliha, which had a population of just over 2000, fled in panic. They were terrified by reports about the massacre in neighboring Deir Yassin, in which the heavily armed militia groups murdered more than 100 people, including women and children.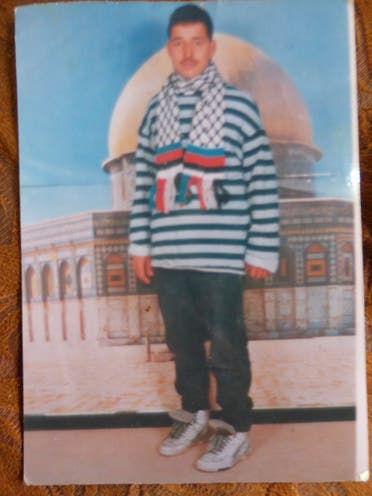 "Because of the turmoil we had nowhere to go, so moved from one village to another, living in tents. We finally ended up in al-Ammari in Ramallah in the early 1950s," said Fatma, referring to one of the largest camps created by UNRWA, the United Nations refugee agency. "To begin with there was no electricity, and we had to use public toilets and pumps for water. There were no other basic services, or proper schools, and life has never really improved that much. Everything is a constant struggle."
'My sons have all been in prison'
Al-Ammari, on the West Bank, now houses more than 10,000 registered refugees. Fatma had five sons and five daughters of her own, and all of them, like her, have seen their lives defined by the ongoing conflict – now by far the longest in modern history. Her husband, Ali Hussein, died last year, aged 72.

"Now there are fourteen of us all still living in a single house – one which was meant to be temporary," said Fatma. "We sleep on sofas in the main room, and have very little money. Opportunities are extremely limited – we cannot travel far, and are monitored constantly. There are no jobs for the young men. The women in the family cook and sew for other people, but that's about all that is available. Like Palestinians everywhere, we are in constant danger.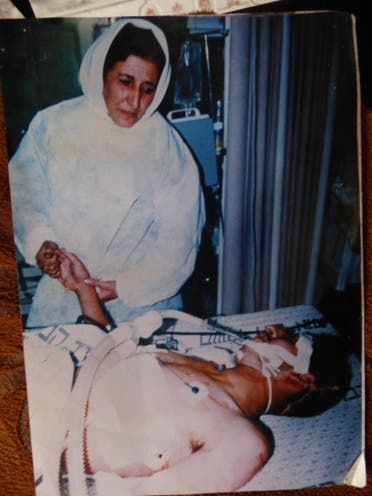 "My sons have all been in prison, mainly because they were accused of throwing stones at the soldiers who prevent them travelling as free citizens. My husband often had to spend time in jail because of what his sons were said to have done. If you are accused of throwing stones and can't pay the hefty fines, then the father and sons of the family are imprisoned. That's how it works over here. They suffered horribly at Israeli hands, just like all of us did in 1948."

Bullet holes on the walls of the Al Ammari camp testify to regular incursions by the Israeli army. Since 1948, generations of Palestinian refugees have grown used to being attacked.In 1994, when Fatma's deaf son Ahmed was just 19 he failed to hear Israeli soldiers approaching the camp, and could certainly not hear their instructions being shouted out at him. They first of all shot him in the chest with a dum-dum bullet that damaged his spinal cord. They then butted him with their rifle, leaving him paralysed. Despite his injuries, Ahmed went on to play wheelchair basketball, winning medals as an international disabled sportsman.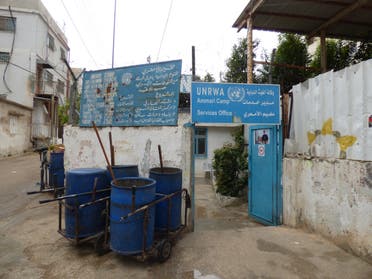 Fatma is among millions of Palestinians who, on May 15, the official Nakba anniversary, and for the whole of this week's commemorations, take part in protests ranging from marches to lectures, as they mourn their enforced dispossession. They also ask Israel to recognise its historical responsibility for the catastrophe. The Palestinians' antique keys symbolise their right to return to their homes under international law – a law which is ignored by Israel. In 1952 the nascent state also passed a nationality law which denied Palestinians the option of full citizenship.
Despite the determination of Israel to continue its illegal land grabs, and to regularly suppress those it has already stolen from with its massive military machine, Fatma remains optimistic that Israel's colonial oppression can be brought to a halt.

"This is an example of the spirit we have to maintain." said Fatma. "Our hope for the future is there all the time, and we will not let our courage be dimmed. We believe that every negative situation can be changed, and this includes the legacy of the Nakba."