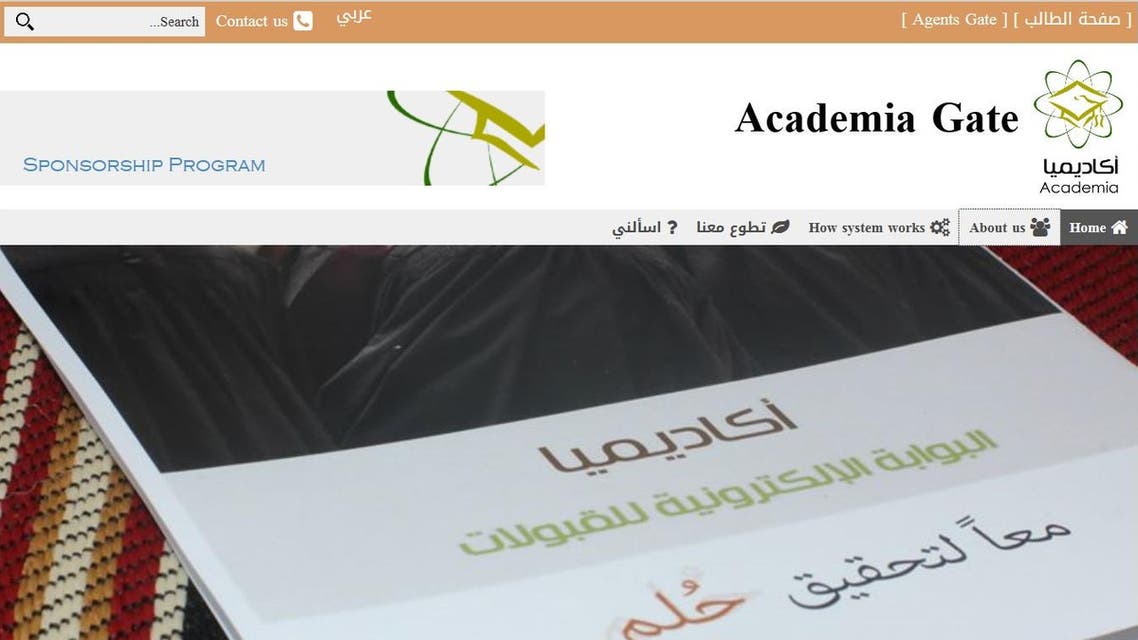 First free Saudi online service helps students join U.S. colleges
Academia Gate is an online non-profit organization that provides admission services for Saudi students free of charge
While getting into a college abroad may seem like a daunting task, a Saudi-based online non-profit organization provides admission services for students in the kingdom free of charge – and claims to have helped over 1,700 students since its launch early last year.
Academia Gate assesses the student's desired learning programs while keeping in mind what colleges are looking for in their applicants.
"Since we started 15,000 applicants applied and 1,760 have already gotten the privilege to get a free school acceptance," Roaa Hashem, an Academia Gate spokeswoman told Al Arabiya News.
The online service was launched in January 2014. Its organizers say it is the first "totally free" college admission service in the kingdom.
"There are some commercial offices that do provide such services [in Saudi Arabia]; which require students to pay a fortune to get acceptance."
The online platform is operated by a group of 45 Saudi students, some of which live in the United States and others in Saudi Arabia. The project is not sponsored by any group or institute until now.
Admission process
Beyond the normal procedures of preparing transcripts and test scores, students still have to go through an admission process they may not be fully aware of.
Hesham explained to Al Arabiya News how Academia Gate guides students throughout the process.

"The student needs to fill out a generic simple application and have the option to select three major preferences then attach all the required documents.
"After submitting the application, the educational institute role comes which is searching and selecting the best applicant that fits with the criteria required at his or her institute."
If the applicant is accepted, the university will contact the student directly to complete the enrollment process, Hesham added.
Academia Gate filters applications according to their completion and the student's grade point average, Hesham said.
Then, the final say will be for the college, which will receive the applications and filter them according to their own criteria, she added.
This way, Academia Gate is also helping schools by channeling through the papers of students that suit their standards – and has over 70 partner education institutes on board, which all enjoy Saudi education ministry accreditation.
"We provide access to our filtered application database to the partner educational institutes to select students who fit their criteria for free."
So far, the service is only available to Saudi citizens that want to enroll in American colleges, Hesham said, "as the number of applicants is huge and operating such a project with part time volunteers is difficult."
Hesham said they are currently focused on the United States and Canada will mull future expansion.
"Since we started 15,000 applicants applied and 1,760 have already gotten the privilege to get a free school acceptance."