Skype exchange: ISIS militant tries to recruit undercover reporter
He instructed what he believed was a potential 15-year-old bride to journey across Europe, to Turkey and into Syria
A supporter of the Islamic State of Iraq and Syria (ISIS) in the militant group's stronghold of Raqaa has been exposed to recruit through Skype militant hopefuls by a Canadian reporter who posed as a 15-year-old girl on social media.
The Daily Mail identified the ISIS-affiliate as Ahmed Canter adding that a family member said he was an accountant before he left London for Syria to join ISIS.
In an exchange on Skype between Canada's Global News network reporter – who chose to remain anonymous – Canter instructed what he believed was a potential 15-year-old bride to journey across Europe, to Turkey and into Syria.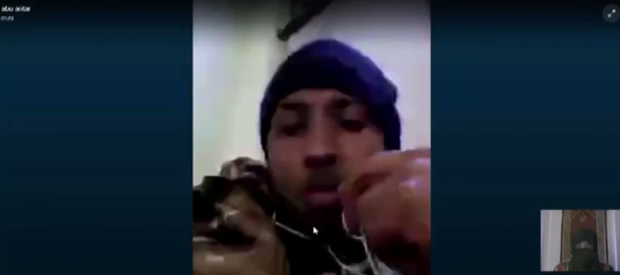 "The moment you land in Turkey, I'll have everything ready," he reportedly told the journalist.
"But, ah, my biggest concern is you getting out to Istanbul without your parents going crazy, you know," he warned.
"You need to travel completely Western," Canter instructed her.
"…don't buy any abayas and all this kind of thing in the bag."
The reporter then asked Canter whether she should bring anything else with her on her journey.
"Can you bring some cash with you. It's good to have extra cash to fall back on in case, you know, anything goes wrong," he answered before offering to buy her a handgun for her "protection."
"The women here carry handguns, they carry the [suicide] belt. You always have enemies," he said, according to the Daily Mail.
The Canadian broadcaster aired the expose in March. Since then, it is believed that Canter may have recruited a Muslim girl from Tunisia and has successfully lured her into Syria.