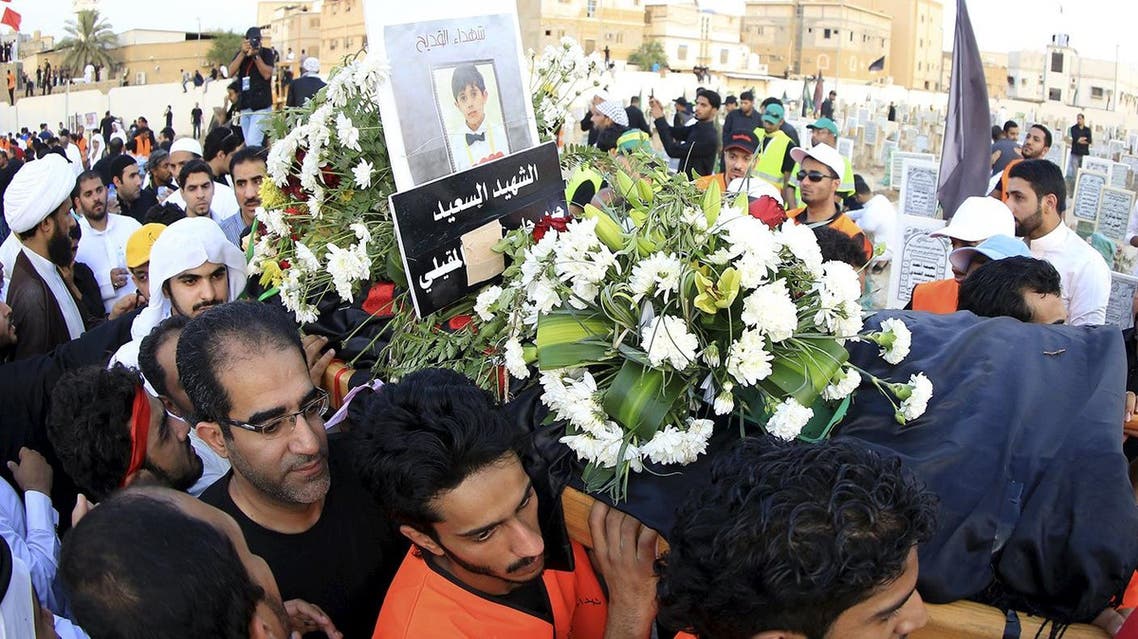 Saudi Arabia monitoring attack 'sympathizing' preachers
The ministry is tightening its rule of criminalizing anyone who raises the slogan of sectarianism
Saudi Arabia's King Salman's statement vowing that anyone linked to last week's suicide bombing attack or who sympathizes with it will be brought to justice has garnered the attention of many.
Doctor Toufic al-Sudairi, undersecretary of the Ministry of Islamic Affairs, told Al Arabiya News that the ministry is tightening its rule of criminalizing anyone who raises the slogan of sectarianism, or who mobilizes people in its name.
"The Ministry of Islamic Affair's approach is represented in committing to Saudi Arabia's moderate and centrist message and in equally treating (Saudi citizens)," Sudairi said.
He said the ministry implemented its approach via advocacy programs and also via sermons delivered during Friday prayers, as it has clerics call for strengthening moderation and criminalizing the incitement of sectarian tensions, adding that anyone who violated this policy would be held accountable on the basis of a detailed mechanism.
"Saudi Arabia and its podiums are not a place to settle accounts and to send ideological messages controlled by foreign parties who aim to destabilize the country and divide its people," Sudairi added.
Sudairi also explained that a preacher must commit to the duties of the job and conditions at all times, whether at a podium, appearing on a media outlet, or while using social media websites.
"(Yes), they are held accountable if (these duties and conditions) are violated on social media websites and therefore, they'd have to choose between performing their duties as required or leaving this post to someone who's capable of it," he added.
A previous royal decree by former king Abdullah bin Abdulaziz has thoroughly detailed points related to supporting and sympathizing with criminal acts.
According to the decree, criminalization includes "participating, calling or inciting to fight in struggles in other countries, issuing fatwas (religious edicts) to do so, supporting (terrorist) organizations, groups, movements, gatherings or parties and showing (that one) belongs to them or sympathizing with them or marketing them or holding meetings under their umbrella whether inside or outside the kingdom."
The royal decree also criminalized taking membership in, supporting and sympathizing with any of those groups "through speech or writing."
A Saudi terrorism list issued in March 2014, includes the Muslim Brotherhood, the kingdom's branch of the Shiite movement Hezbollah, Syria-based militant groups the Islamic State of Iraq and Syria (ISIS), the al-Qaeda linked al-Nusra Front, the Houthis, al-Qaeda in the Arabian Peninsula, al-Qaeda in Yemen and Iraq and Iraqi Shiite militias.
Saleh al-Ghishaami, who's been identified as the suicide bomber whose attack on a mosque in the eastern part of the kingdom on Friday killed 21 and wounded nearly 100 others, had quoted Sayyid Qutb in his tweets on social networking site Twitter. And his tweets revealed how influenced ISIS is by the Muslim Brotherhood's doctrine.
Nasser al-Arifi, a member of an advisory committee, also commented on the use of the word "sympathize" and said that the Saudi king's warnings include everyone who calls for religious extremism, whether it's a terrorist group or individuals inciting religious and racial divisions."
"Preachers and students who sympathize with extremist groups or support them are not excluded from Saudi king Salman bin Abdulaziz's warnings," Arifi said, voicing the importance of the role of scholars and jurists in fighting sectarian sedition and confronting clerics who incite strife or issue fatwas of takfir.