'Stitching my Syria back:' Refugee artists showcase in Brussels
The exhibition involves 30 works by 78 Syrian artists who have had to flee their country as a result of the ongoing violence
A Syrian artists' exhibition in Brussels organized by The British Council aims to demonstrate to European Union legislators that art and culture can play a role in the growing refugee crisis.
The exhibition involves 30 works by 78 Syrian artists who have had to flee their country as a result of the ongoing violence and are now living in ten European countries.
The exhibition titled "Syria: Third Space" showcases artwork that tells the story of the Syrian conflict through the eyes of the artists and the communities they now belong to in their new homes.
The exhibit is also aiming to show how art and culture can strengthen civil society from the ground up and at the grass roots level. The creation of a safe space for the migrant artists allows them to express opinions, explore issues and unite marginalized communities living as refugees.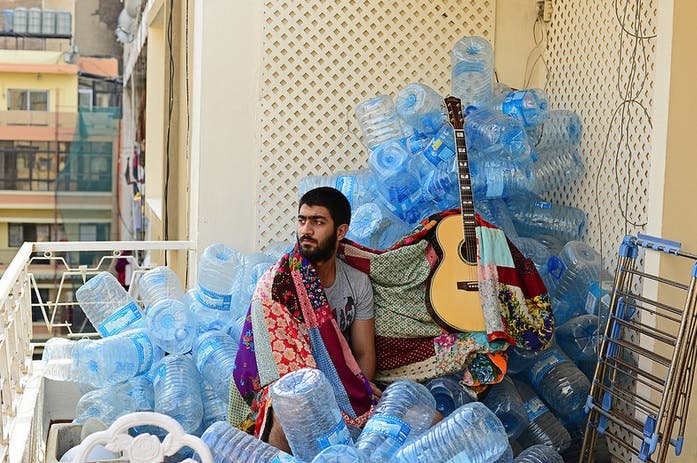 Projects on display in Syria: "Third Space" include "Stitching My Syria Back" by Mohammed Khayata, a patchwork blanket sewed from material donated by refugees in communities across and outside Syria. Photographs shot by activists Mohammad Ghannam, Doha Hassan, Mezar Matar, Keenana Issa, Mohammad Abdullah, Zaina Erhaiem, Hassan Abou Nouh showing alternative and sometimes surprising views of life in Syria will also be on show.
Films including Mohammad Omran and Bissan AlSharif's "Without Sky," a complex piece of animation depicting the destruction of a city, will be showcased alongside "A Memory of A Woman," AlSharif's installation that focuses on displaced women and children and their memories of communities and possessions left behind in Syria.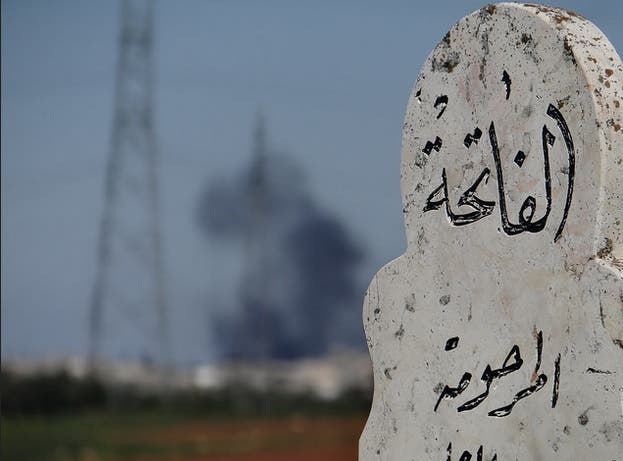 Commenting on the exhibition, Joel Bubbers, Director - British Council Syria said: "Some of the work is disturbing and affecting, but it is some of the most challenging images and pieces that best demonstrate artists ability to see and value the human experience."
Artists involved in the exhibition received funding from the British Council's "Grants for Syrian Artists" initiative, that enabled artists to continue their work and build capability whilst in diaspora.