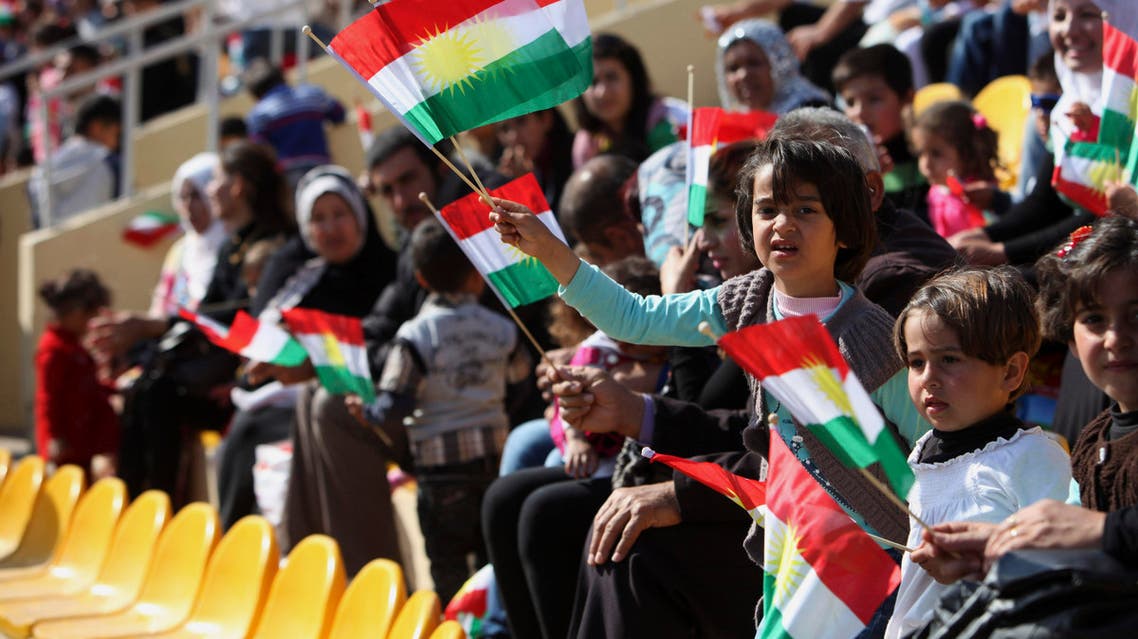 Iraqi Kurds head back to Europe, escaping war and seeking work
Smugglers are taking thousands of dollars from young Kurds desperate to leave the autonomous region
The economy is in freefall, but business has never been better for one trade in Iraq's Kurdistan region.
Smugglers are taking thousands of dollars from young Kurds desperate to leave the autonomous region, now at war with Islamic State of Iraq and Syria (ISIS) and in the throes of economic crisis.
The migrants join hundreds of thousands escaping poverty and conflict in the Middle East and North Africa, piling into overloaded dinghies, clinging to the underside of trucks, or trekking on foot across borders.
For the Kurds, however, the exodus is reversing a trend of recent years when many who had previously fled their region returned as it stabilized and the economy boomed, inviting breathless comparisons with the Gulf emirate of Dubai.
One Kurdish smuggler involved in the trade for nearly three decades said the network of which he is a part sent 255 people to Europe in May and June alone, nearly all of them young men.
"I'm even turning some people down because there's so much demand," he said, speaking on condition of anonymity. "Profit is growing. It is the best way to earn money."
Iraqi Kurdish prosperity took a hit early last year when Baghdad cut the Kurds' share of the budget, leaving the region unable to meet a bloated public payroll.
The downturn was deepened by a global oil price slump and an onslaught by ISIS who seized a third of Iraq last summer, scaring off foreign investors and sparking an influx of people displaced by violence in the rest of Iraq.
"Until last year I never thought I would leave Kurdistan," said 27-year-old Aydin Hassan from the town of Said Sadiq. "But things have deteriorated so much that there is nothing left for me here anymore."
PARLIAMENT RAISES ALARM

Young Kurds like Hassan cite fuel costs, patchy electricity, the struggle to find a job and a culture of nepotism and corruption among the ruling elite as reasons for leaving.
The speaker of Kurdistan's parliament recently raised the alarm about the phenomenon, urging the government to act to stem the tide.
"The youth were and still are the engine of Kurdistan's reconstruction and the energy behind its successes," Yousif Mohammed said. "It's important they confront this situation with the same spirit of nationalism".
Many young Kurds like Karwan, however, have had enough. The 23-year-old has been saving up to go to Europe since losing his job last summer when the foreign oil company he work for pulled out of Kurdistan because of Islamic State's advance.
Although the region is relatively secure, Karwan says he no longer feels safe in his hometown Erbil, around 50 kilometers (30 miles) from the frontline, and is not prepared to let his prospects be determined by Iraq's volatile politics.
"The relationship between Baghdad and Kurdistan is too messed up and that affects us," said Karwan, speaking in fluent American-accented English. "I'm just sick and tired of this".
Meanwhile more than one million Iraqis, most of them Arab, have sought refuge among the Kurds, straining resources in the region of 5 million people and skewing its demography.
To young Kurds who grew up after the region gained autonomy in 1990 and feel little if any affinity with Iraq, the newcomers are particularly unwelcome. "They're taking Kurdish jobs," said 22-year old Hawre, who is also considering emigrating.
Many employers prefer to hire displaced Arabs or Kurdish refugees from Syria because they work for less and are considered more industrious than Kurds in Iraq - who would not have entertained the kind of jobs they now accuse others of taking from them.
The irony is not lost on Hawre that he may be met with the same hostility in Europe, where right-wing anti-immigration parties have gained ground as more asylum seekers arrive.
TABLES TURN
There are large Iraqi Kurdish communities in Norway, Britain, the Netherlands, Germany and Sweden, though no figures exist for their numbers in Europe.
Erlend Paashce, a migration researcher at the Peace Research Institute Oslo (PRIO), said the outflow from Kurdistan to Europe began in 1975 after an uprising against Baghdad collapsed, and those with means moved their families to Europe.
A second, much larger wave ensued in the 1990s when civil war broke out between rival Kurdish factions, and sanctions were imposed on Iraq, causing severe hardship across the country, but especially in the north, which was also subject to a blockade by Baghdad. Young people traveled to Europe and worked to send money back to their relatives.
The pattern of migration to Europe continued, even after Saddam Hussein was overthrown in the U.S.-led invasion of 2003 and the region's fortunes looked up.
Oil revenue poured in, living standards improved, and many Kurds got rich just as Europe started to suffer economic woes of its own.
"The tables turned and the non-migrants in Kurdistan were often better off than the migrants," said Paasche, who is completing a doctoral thesis on return migration from Norway and Britain to Iraqi Kurdistan.
As a result, many who had abandoned the region went back, including Kurds who were born and brought up in Europe, but wanted to experience life in their country of origin.
Now they are leaving once again.