Saudi Prince Saud al-Faisal: the ultimate diplomat
Prince Saud al-Faisal had a legendary career filled with international crises, oil wars and special ties with his foreign counterparts
Late Prince Saud al-Faisal, Saudi Arabia's longest serving foreign minister, had a legendary career filled with international crises, oil wars and special ties with his foreign counterparts.
Not only he will be remembered for steering Saudi Arabia through the stormy seas of international politics, the diplomat, who died in July, was also renowned for his unique personality and voracious desire to learn.
A speaker of seven languages, including Hebrew, Prince Saud is said to have preferred his mother tongue of Arabic above all.
He was attracted to reading about history and Arabic literature, and is said to have shown a love for Arabic poetry and Western classics.
Prince Saud died aged 75 on July 9, 2015, in Los Angeles, California. The diplomat suffered from chronic back pain and other conditions. His deteriorating health was most obvious with his hands appearing shaky and his speech slurred during public appearances toward the end of his career.

Those who knew him remember the dignitary as a walking-talking encyclopedia of international politics.
It is reported that engaging in deep political conversation in Saudi Arabia would, and still does, earn you eye-rolling and a retort in Arabic that means: "O don't pretend to be Saud al-Faisal!"
This opinion was not only held in Saudi Arabia, with former Arab League Secretary-General Amr Moussa once describing Prince Saud as a "school of wise diplomacy and strong opinions.
"He was strong during situations that required strength, a human during situations that needed a human touch, a diplomat when diplomacy was needed and an expert on issues that needed expertise," Moussa said of the late prince.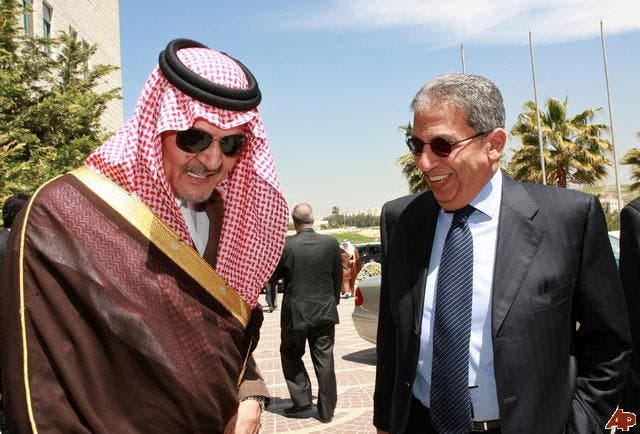 The Saudi Ambassador to Norway Faisal Tarad praised Prince Saud's generosity and tenderness and his apparent brotherly approach when dealing with his peers.
"In his last words with me, he urged that we continue our collaboration on good causes and that we stay in touch," Tarad told al Arabiya News Channel, recalling his last phone call with the prince.
Throughout his 40-year career, Prince Saud served with 13 U.S. secretaries of state and shared a few special moments with some.
He once surprised former U.S. Secretary of State Condoleezza Rice with a chocolate birthday cake.
A day before her actual birthday, a chocolate birthday cake was wheeled in during a joint press conference between the two official and the dignitaries proceeded to enjoy a slice as cameras snapped away.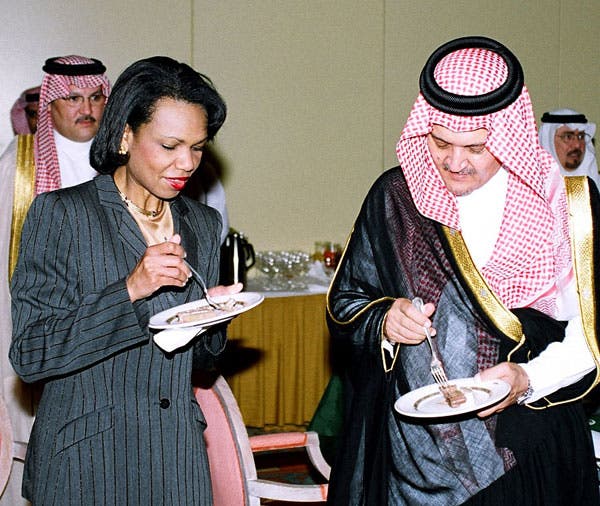 Current U.S. officials have praised Prince Saud's key role in sustaining a "long friendship" between Saudi Arabia and the United States.
U.S. President Barack Obama described him as a "committed and accomplished diplomat.
"Generations of American leaders and diplomats benefited from Prince Saud's thoughtful perspective, charisma and poise, and diplomatic skill," he said in a statement released after the prince's death.
"He was committed to the importance of the U.S.-Saudi relationship and the pursuit of stability and security in the Middle East and beyond, and his legacy will be remembered around the world."
U.S. Secretary of State John Kerry called Prince Saud "a man of vast experience, personal warmth, great dignity and keen insights who served his country loyally and well.
"The longevity of his term in office -– he served with 13 U.S. secretaries of state -- is a sign of the universal respect with which he was viewed," Kerry said.
"I personally admired him greatly, valued his friendship and appreciated his wise counsel. His legacy as a statesman and diplomat will not be forgotten."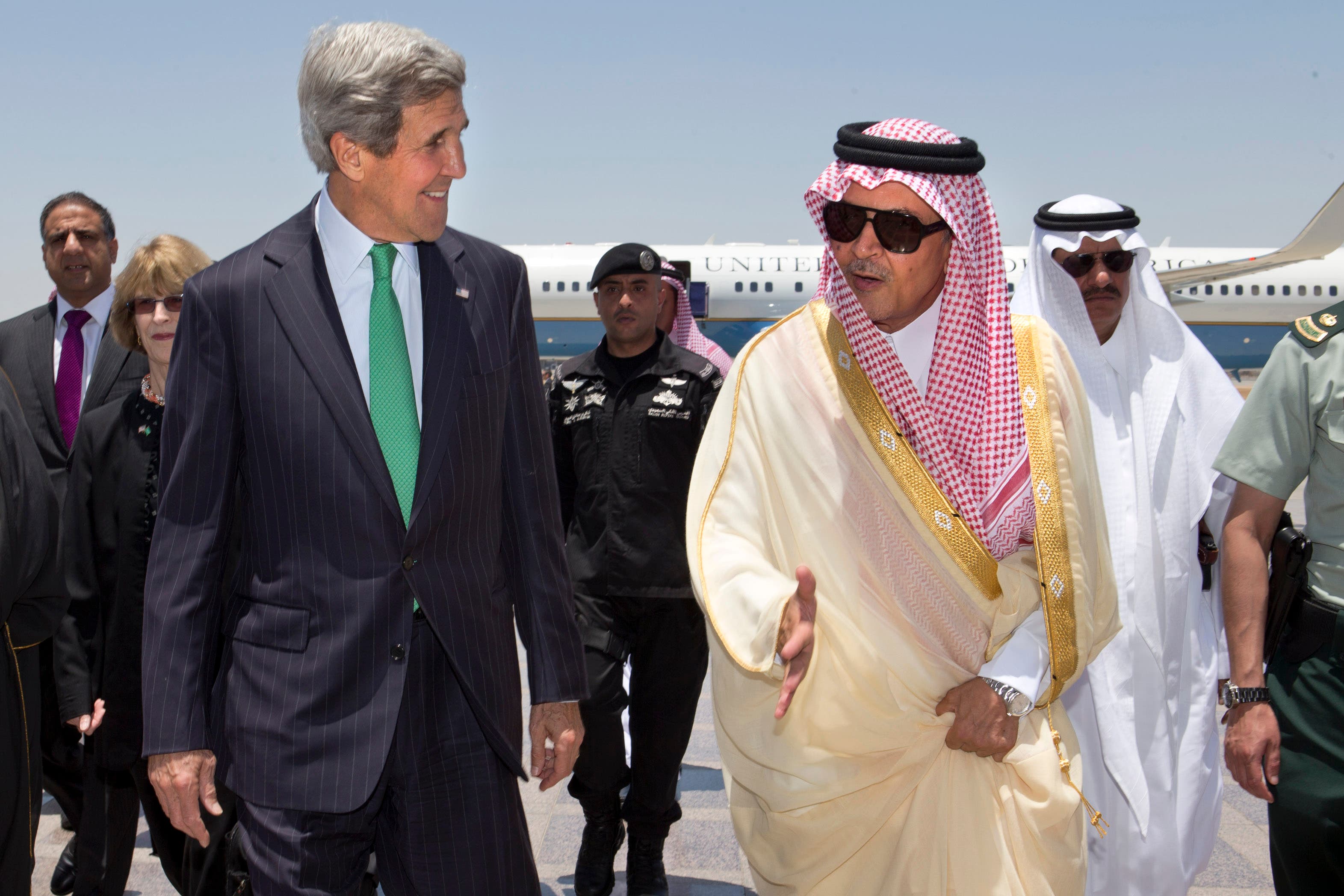 Praise did not only emanate from the U.S.'s political elite, however.
Prominent American journalist David Ignatius from the Washington Post said he was always moved by the strength of Prince Saud, who he says retained a knack for mental sharpness despite the many illnesses he suffered.
"The ideas he expressed, even with this weakened body, were clear and powerful and that's what I remember being moved by the most," Ignatius told Al Arabiya News Channel in an interview.
"Our bodies leave us, but our minds stay strong and clear. Nobody showed that more than Prince Saud."