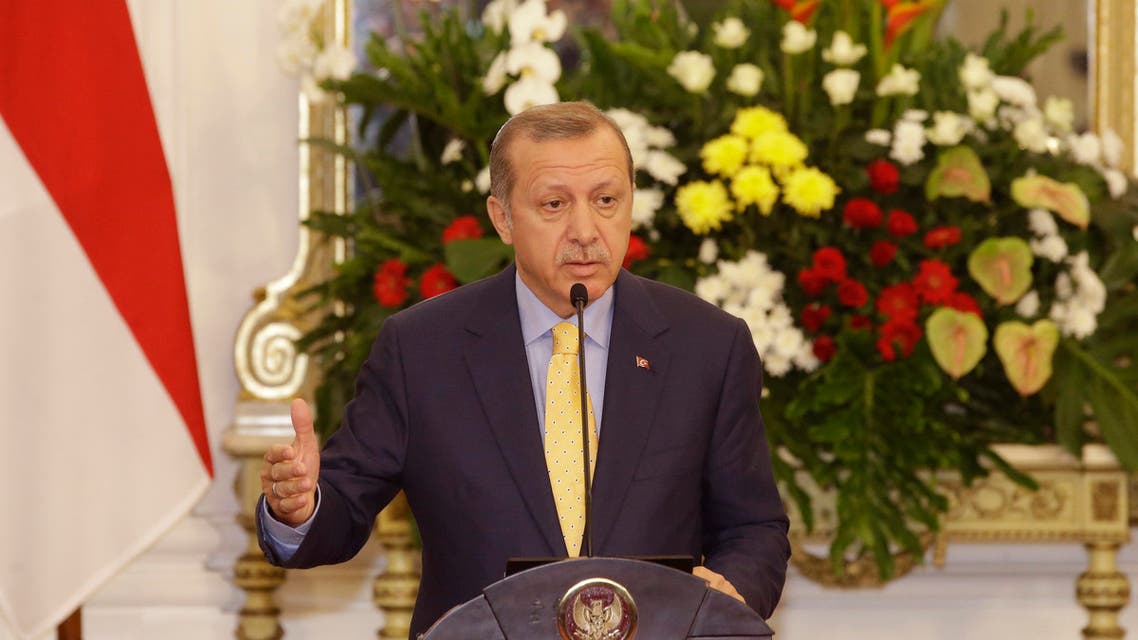 Supporters keep faith in 'Tayyip' amid Turkey assault
Residents from Erdogan's home district back the onslaught against Kurdish militants
In Turkish President Recep Tayyip Erdogan's home district of Kasimpasa in Istanbul, residents strongly back the onslaught against Kurdish militants ordered by its most famous son but also show flickers of concern over the long term consequences of the action.
Erdogan, or just "Tayyip" as he is known in the area, is father-like figure to residents, with his picture hanging from shop windows and tea houses and even the local stadium named after him.

The working class district on the steep hills above the Golden Horn is a bastion of support for Erdogan and it's hard to find anyone who says a bad word about him.

"He does his very best for us. If God wills, it, he will not let the murderers go on" said Emine, 45, a mother.

"It is not because of Tayyip that things have turned out this way," said Ahmet Kucukoglu, 29, who thinks that Turkey is "again" victim of a "plot hatched by foreign powers".

The son of a coastguard officer, Erdogan was born in Kasimpasa, which has a tradition in shipbuilding going back to the Ottoman Empire.

Erdogan then spent his earliest years in family's ancestral region of Rize by the Black Sea but had returned to Istanbul by his early teens.

Pensioner Nurrettin Onder said he thought that "Erdogan has done what needed to be done" by ordering the air raids against PKK bases in northern Iraq.

He accused the Kurdish rebels of sparking the conflict by "killing people in their sleep", in reference to the murder of two policemen in the town of Ceylanpinar on the Syrian border last month.

But he disagrees with the government putting the PKK and Islamic State (IS) jihadists on the same "terror" threat level.

"For me Kurds are our brothers, even if there are some in the PKK."

He fears a cycle of violence that may never end. "We had the peace and it was good."

The same worry is shared by tomato-seller Mohamed Kazak. "We don't want to hear any more about martyrs or people killed in combat. In Istanbul, there are no problems between Turks and Kurds."

Erdogan and his government ordered an all-out assault on Kurdish militants at their bases in northern Iraq following a wave of violence in Turkey that began with a suicide bombing last month blamed on the Islamic State group.

Opponents accuse Erdogan of masterminding the security crisis in the hope of triggering early elections where the ruling party could improve on its disappointing performance in June 7 polls.

Erdogan vehemently denies the claims, and such sentiments are far from being found in Kasimpasa, whose cafes and streets are packed as if nothing was wrong.

Suzan Ergun, 35, is among the few to admit that she "lives in fear".

"I have a son of 17 and I warn him all the time and ask him not to go into busy areas. With the president's help, I want the end of all these operations," she said.