Toddler killing: Palestinians, Israelis wake up to fresh realities
The international community's response has attempted to isolate the Duma incident as being a one-off
An 18-month old Palestinian baby, Ali Dawabsheh, was burned to death on Saturday in an arson attack by Jewish settlers who set ablaze a Palestinian home in the occupied West Bank village of Duma, near the city of Nablus.
The attack received Israeli official and international condemnation, with PM Netanyahu categorizing the assault as "an act of terrorism in every respect" and promising justice for the family, whose members also suffered severe burns and are fighting for the lives in hospital.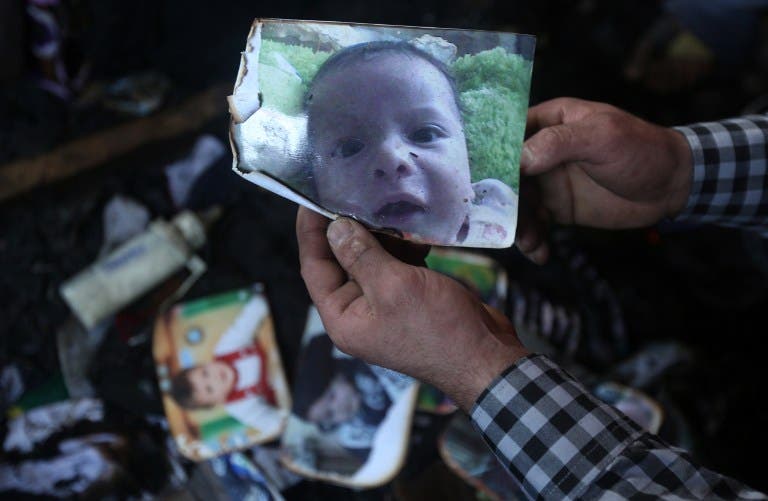 Despite the international outrage and the purported shock and sympathy of the Israeli government, we must contextualize this attack in order to correctly understand where to place it on our timeline of events.
The Netanyahu government that is today denouncing the brutal murder of innocent Ali Dawabsheh as an individual act of terrorism is the same government that invaded Gaza last summer and killed over 500 Palestinian children, with no remorse nor retribution.
Israel has framed this incident as being radical and extreme, while the ongoing military occupation of the West Bank where Palestinian civilians are detained and killed on a daily basis, and the siege and violence against Palestinians in Gaza are not viewed in the same light.
According to Hugh Lovatt, the Israel/Palestine Project Coordinator for the European Council on Foreign Relation's Middle East and North Africa Program, Israel has managed to prioritize and protect its bilateral relations with EU member states and the U.S. as being superior to any disagreement on the Palestine issue.
The U.S. and Europe, says Lovatt, "have fed a sense of Israeli impunity in which its behavior towards Palestinians incurs no real consequences at the level of its international relations." This attitude, he added, "has therefore translated into Israeli impunity for settlers."
Over the past few years, Israeli civilians have set fire to dozens of Palestinian homes, mosques, churches, businesses, agricultural land and olive trees, and vehicles in the West Bank, with at least nine homes being set ablaze since August 2012, according to Israeli human rights group, Btselem. The vast majority of the assaults were either never investigated nor solved, whereas, a Palestinian child who throws a stone now faces up to 20 years in prison.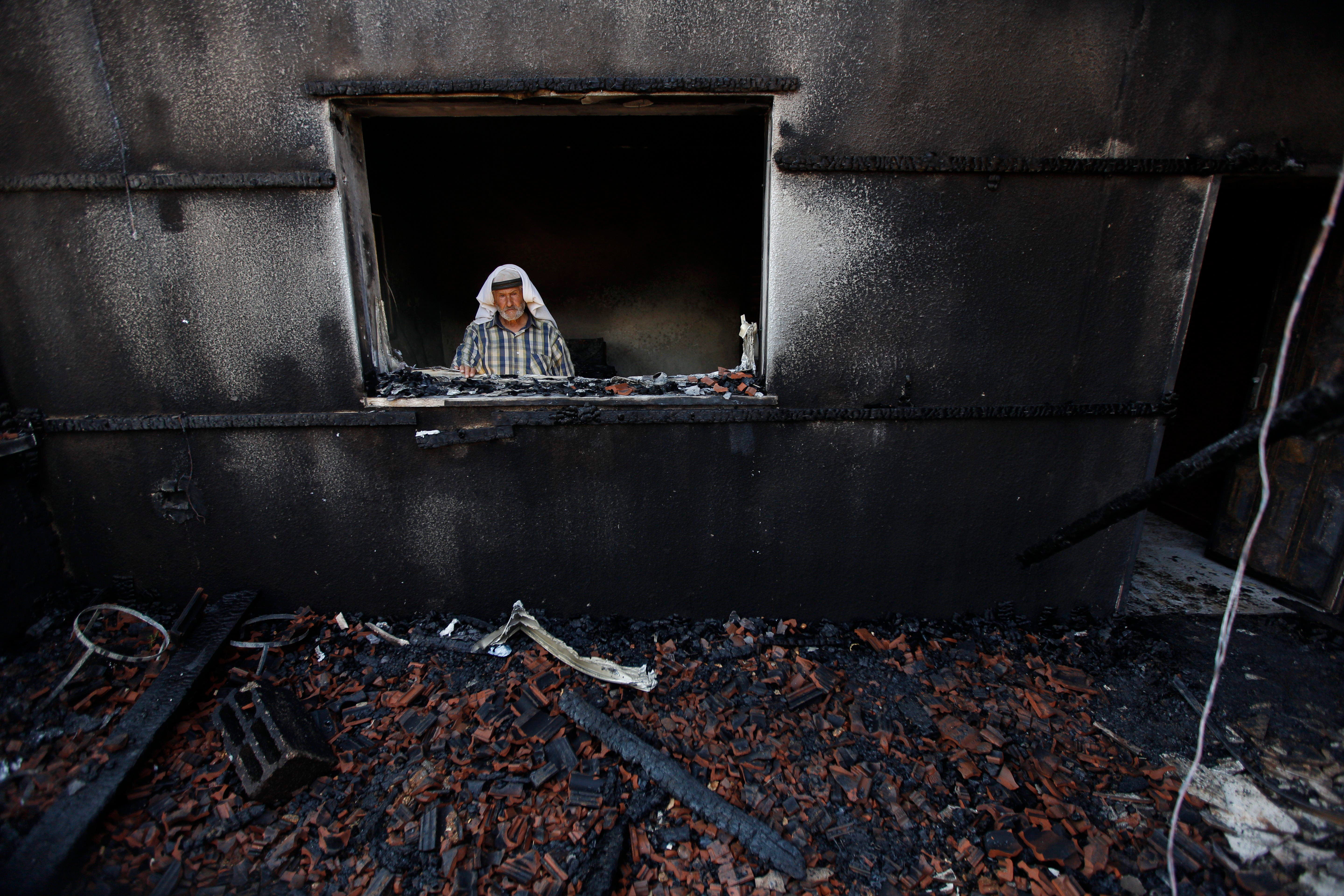 Attacks by Israeli settlers known as 'price tag' attacks, commonly involving vandalism, arson and graffiti, are usually perpetrated by fanatic Zionists living in illegal settlements across the West Bank. They call for settlement expansion and are against a two–state solution that would curb Jewish settlement in Palestinian territories.
PM Netanyahu's right-wing government includes pro-settlement political parties, such as the Jewish Home (Ha-Bayit Ha-Yehudi), a religious Zionist party opposed to land concessions to Palestinians.
Approximately 547,000 Jews live in over 100 Israeli government-sanctioned settlements across the West Bank. Palestinians view settlements as major obstacles to any potential peace negotiations.
The international community's response has attempted to isolate the Duma incident as being a one-off, unexpected terrorist attack, unrelated to the increasingly hostile, anti-Palestinian environment fostered by racist Israeli politicians and policies.
In reality, the attack comes as no surprise when the Israeli Justice Minister, Ayelet Shaked can call for a genocide of Palestinians, and the Israeli Deputy Minister of Foreign Affairs, Tzipi Hotovely, cites the Bible as the guide for Israeli foreign policy and evidence for Jewish sovereignty over the entire Biblical "Land of Israel," with no repercussions.
Sharif Nashashibi, a journalist and Arab affairs analyst says that Israel's response can be categorized as a public relations ploy to shift attention from the state and keep it focused on the incident in particular.
"By calling this a terrorist attack, Israel would be trying to deflect criticism turning on the government itself for fostering this kind of environment that allows these things to happen."
Due to the fact that Israel's allies are simultaneously those who arm it, there is a tendency to overlook any terrorism committed by the state, so as not to spark opposition against funding, added Nashashibi.