What politicizing Paris Plage taught us about Tel Aviv
The mayor of Paris reportedly encouraged people to celebrate the "fun" side of Israel
Anne Hidalgo, the mayor of Paris, went on holiday just before importing the Israeli-Palestinian divide to the French capital. Displaying the kind of muddled thinking that has become synonymous with her Town Hall in recent years, she seemingly considered it a good idea to politicize Paris Plage, the urban beach created along the Seine every summer for those who cannot afford to leave the city for an August break.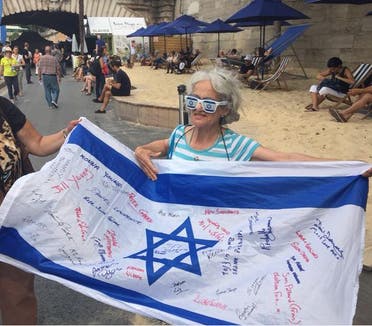 This meant calling a stretch of the quay Tel Aviv Plage last Thursday, and encouraging people to celebrate the "fun" side of Israel: a country routinely involved in barbarous atrocities, not least during its offensive against Gaza last summer. One of the most poignant images of a conflict in which more than 2,200 Palestinian civilians, including 578 children were killed, along with 66 Israeli soldiers, and five Israeli civilians, is of four boys from the Bakr family torn to pieces by Israeli shells as they played football on a beach.
This year, a Palestinian baby burned alive by suspected Israeli terrorists is among the growing death toll. Ali Dawabshe and his father, Saad, were murdered on the occupied West Bank, where a population subjugated by one of the most heavily armed military machines in the world is not even allowed access to the coast.
Against this background of sheer horror, you would have expected Tel Aviv Plage to be a dismal failure, and in all conventional senses it certainly was. Hardly anyone turned up, the sound system blaring out muzack was not working properly, and just as the evening "entertainment" was beginning it started pouring with rain. Organizers who wanted to convey a sense of a self-styled "24-hour party capital" – a youth orientated, cosmopolitan city of bars and nightclubs which "never sleeps" – had got it all wrong.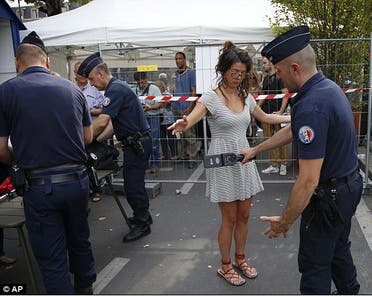 The reality is that Tel Aviv is a colonial construct, one built on land theft and ethnic cleansing, not hipster liberalism. The ancient Palestinian port city of Yaffa was destroyed to make way for it, along with nearby villages as members of their original Arab population were either killed or forced to flee by Zionist paramilitaries.
Those of us who took the trouble to visit the Paris event certainly got a sense of Tel Aviv's status as the lynchpin of a ruthless security state: a city which contains the headquarters of Israel's army general staff, its Defense Ministry, and most of the companies that research and develop its new weapons. Numerous repressive security agencies also operate with impunity.
Mistreatment of activists
We first got a feel for all of this at Tel Aviv Plage while queueing up for body searches and electronic scans. Rows of heavily armed riot police stood in front of metal grills. There were 500 extra officers on duty throughout central Paris, as well as a video-surveillance unit shooting film that could be used in future criminal trials.
Potential offenders included plenty of Parisians of North African descent, one of whom was dragged away in front of me by five plain-clothed police because he "didn't look right." A number of students wearing "Gaza Soccer Beach" T-shirts were all refused entry, along with children who wanted to play football on Tel Aviv Plage in memory of the Bakr brothers. Anyone wearing even minor displays of affiliation with Palestine, such as a wristband, was also excluded.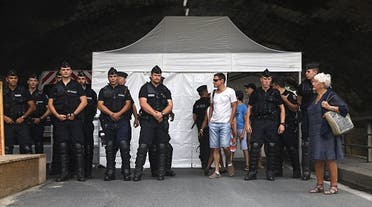 A pro-Palestine pensioner who did get in started handing out leaflets about Israeli illegal land-grabs, and was set upon by a large thug who accused him of being a "dirty terrorist" and – inevitably – an "anti-Semite."
Accusations of religious prejudice are the vile fallback position for anyone trying to shut pro-Palestine supporters up, even though many Jews in Paris object to Israel's colonialist repression and illegal expansion. Israel's crimes, including its blockade of Gaza and war atrocities, are regularly condemned by numerous international institutions, not least the United Nations.
The activist was immediately thrown out of the "Israeli beach," and made his way to a rival and impromptu "Gaza beach" set up next door. It was just a few feet away, but the vast security operation meant you had to walk around a mile to get to it.
This slog past ever more twitchy and suspicious police, and through endless checkpoints, was symbolic of the odysseys Palestinians have to endure day-in-day-out as they try to get from A to B. Nothing is straightforward in an apartheid system, and the Paris beaches brought out the sense of utter frustration and impending violence that imbues the Israeli state.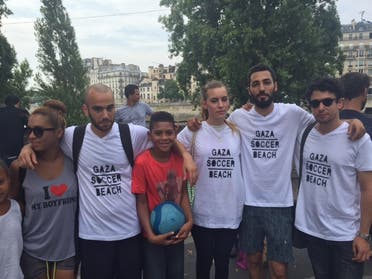 By the time I got to the "Gaza" side of the divide," a far larger crowd was dancing the traditional Palestinian dabke and singing liberation songs, while waving their flags and kuffiyeh scarves in the air. People were also chanting "Israel murderer" as four protesters stained themselves with fake blood and played dead while lying on the sand.
Obscene gestures and insults against pro-Palestinians were returned from the Tel Aviv beach across the barricade, all within sight of Notre Dame Cathedral and the normally tranquil Île de la Cité.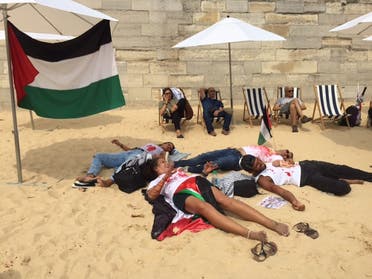 There were whoops of joy when a rubber dinghy appeared in the water festooned with the red, black, white and green of the Palestinian flag, but it was soon barged down river by a police patrol craft. Demonstrators on land were in turn dragged away unceremoniously, as officers made clear that even a traditional protest city like Paris would have to outlaw dissent while it was trying to promote Israel.
Deceit
The accounts for Tel Aviv Plage remain secret, but there is no doubt that, globally, Israeli commercial bodies supported by diplomats are pouring millions into attempting to use the city's name as an alternative trade logo to Israel itself. The deceit is that it sounds softer – more palatable to those concerned about war crimes, occupation, human rights abuses, and a range of other outrages.
From her holiday, Hidalgo herself made vague claims about Tel Aviv not really representing the excesses of Israel itself, even suggesting that it was part of the resistance movement. Such logic was as bizarre as it was unfounded. Hidalgo had clearly never heard of the vast downtown military base that is now called Camp Rabin, the place where murderous operations have been coordinated and staffed since the foundation of Israel in 1948.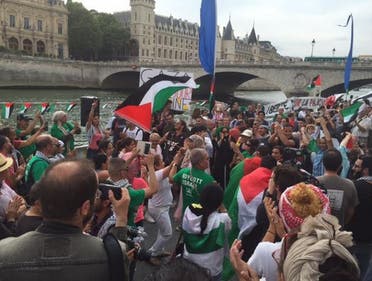 Perhaps nobody has told Hidalgo that the real Tel Aviv beach is less than 50 miles directly along the coast from the killing zone of the Gaza Strip: a place where Israel's army, navy and airforce all get to test its billion-dollar arsenal of high-tech weapons in one of the most scandalously asymmetric conflicts in human history. Presumably she was either ignorant or deliberately oblivious to the brutal colonial history underpinning the very creation of Tel Aviv.
In this sense, the Tel Aviv Plage concept was as outrageously provocative as it was ill-conceived, but – if nothing else – it at least provided Parisians with an idea of what Palestinians and their supporters are really up against.