Embarrassing state of Arab science probed at Al Arabiya English WGS panel
Islam's golden age centuries ago was synonymous with science and discoveries, said one panellist
Panelists at the World Government Summit in Dubai on Tuesday discussed what was described as sad state of science in the Arab world, and how to save the situation – adding that the UAE's plan to send a mission to Mars by 2020 could help restore regional pride.

Islam's golden age centuries ago was synonymous with science and discoveries, said Saeed Gergawi, researcher at the Mohammed Bin Rashid Space Centre (MBRSC), which plans to send a probe to the Red Planet in five years.

"Unfortunately we just remember a few names and individuals but it was this entire ecosystem that provided those results," Gergawi said.

The session, entitled Science, Technology and Policy, was held by Al Arabiya English and anchored by its Editor-in-Chief Faisal J. Abbas.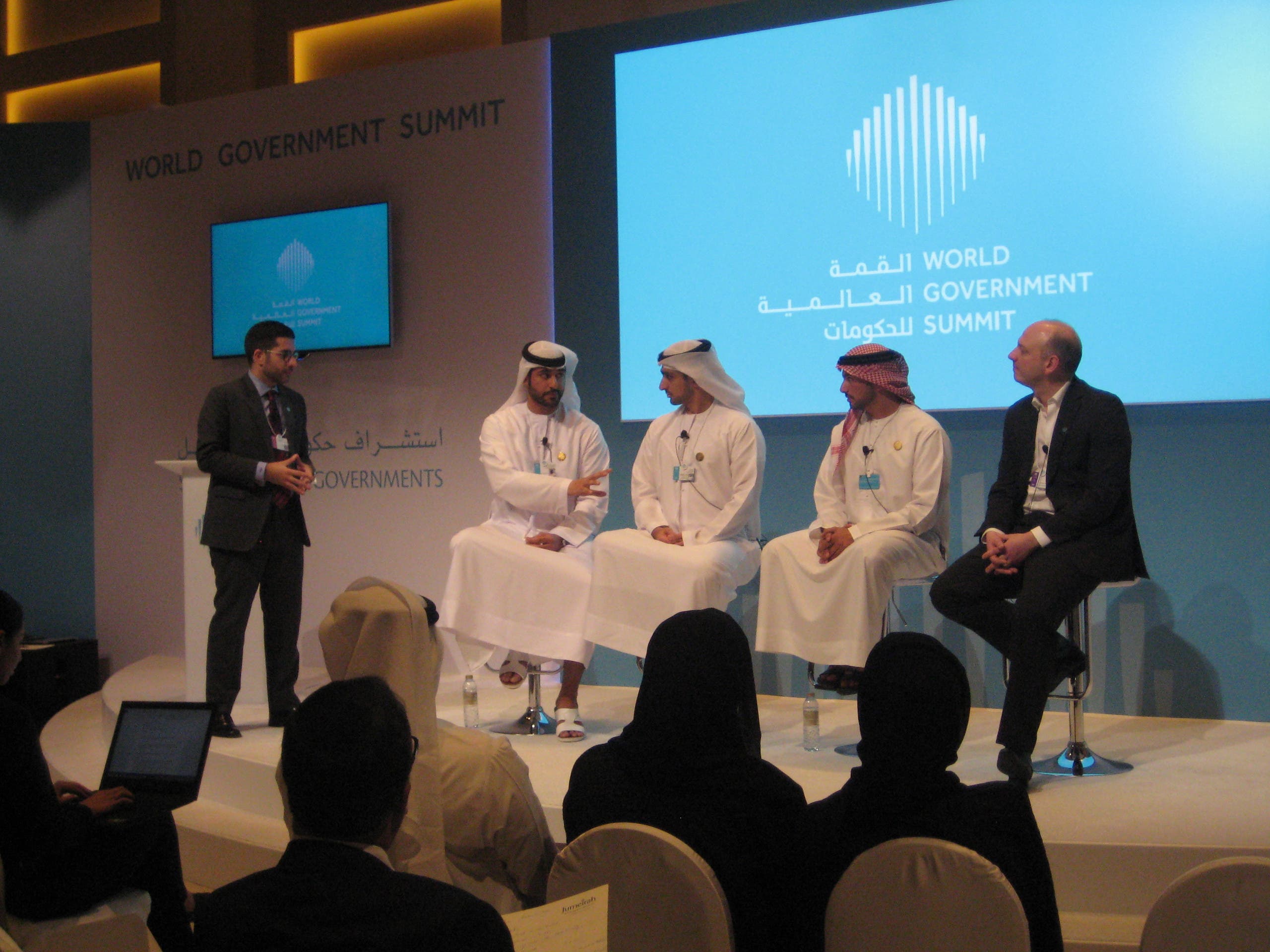 Veteran reporter Ben Flanagan, who has covered the Middle East extensively for a number of media outlets, said there is a problem in the way the media probes and reports on scientific achievements and announcements in the region.
"They don't ask questions related to key performance indicators while they get crazy on something like Facebook opening an office, which may be nothing but glorified sales offices," said Flanagan, adding that the media clearly needs to do a better job of challenging findings instead of producing press releases.

Some light moments were provided by references to the Egyptian army's "miraculous" cure for Aids with a device resembling a kitchen hand mixer.
Beirut-based Ahmad Moghrabi, longtime science editor for pan-Arab daily Al-Hayat, said that Arabs for a long time have not been participating in the evolution of science.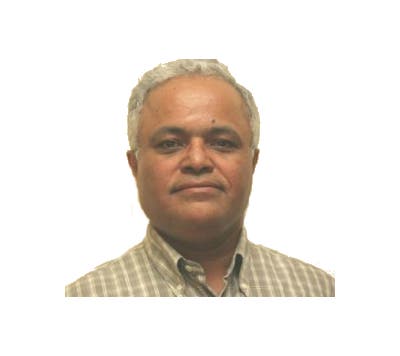 "The Arabs have made no contribution to the inventions that surround us or the technology and gadgets we use. They are also not contributing to the core science such as mathematics and physics," he added.
Moghrabi participated in the discussion via phone call from Beirut.
Users, not creators
Moghrabi said that Arabs are being reduced to being users of technology and consumers of science and no more. "We are not inventing, we are not producing any genuine research and making no discoveries. Why this is not happening is not a million but a trillion dollar question," he said.
When asked about his prescription, he said the Arab world must make science and technology central to its strategic planning, at the government, private sector or the individual levels.

"Science and technology should become central to our thinking, program and planning. May be we need some collaborative efforts like the European Union is doing," the science editor said.

Omran Anwar Sharaf, project manager for the Emirates Mars Mission, said the objective defined by Dubai's ruler and UAE Vice President Sheikh Mohammed bin Rashid al-Maktoum is simple – "build this by the 50th anniversary of the UAE" and "build this aircraft and not buy it". He said it is not just about budget for space mission but about an entire range of policies going forward.

"We have the Vision 2021, we have the innovation strategy, we have the higher science and technology policy and different initiatives within the space programs involving universities," Omran said adding that science and technology in the UAE is becoming the core sector like education and healthcare.

Omran said that initiatives such as these are necessary to set the ball rolling toward sustainable scientific advancements. So there has been DubaiSat1 and DubaiSat2, the Emirates Mars Initiative and Naif (UAE's first Cube-Sat mission). Omran said that investing in science and technology is all about becoming part of the international community.

"We need to create an ecosystem in the UAE and the region to be part of this world to give back to humanity and enhance the quality of human life all over the world," he said adding that the mission design is maturing every day.
Inspiring youth
Mohammed al-Ahbabi, director general of the UAE Space Agency, who was among the audience, said that his agency works on a long-term plan to build capacity in space. "We are using space to inspire the young people to go into the science and technology education. So there is a plan in place and there is a lot of interest in space program," he said.

Ahbabi said that the UAE is now operating on six satellites; besides DubaiSat 1 and 2 there are also the likes of Yahsat and Thuraya. "The country's space sector is the largest in the region with a direct investment of around 20 million dirhams. There is a national objective behind the UAE's space program, which is to inspire the youth in the region." This will also be the UAE's contribution to the international science community.

On a question related to use of technology for the benefit of the community, the panelists said that the process of sharing data and information gathered through satellite programs started years ago in the UAE. They agreed that the challenge lies in getting the private sector involved in making these technologies commercially successful.

Omran Anwar Sharaf agreed that soft power is indeed a component of what the UAE is trying to achieve. "If you want to make a cultural change it doesn't come with only hard power, it needs soft aspects. We are trying to nurture this culture not just in the UAE but across the region to restore our past glory."

Ibrahim Hamza Al Qasim, EMM Deputy Project Manager of Strategic Planning at the UAE Mars Mission, said the project is geared towards the development of the space sector and contributing to the knowledge base.

"Space missions inspire people and we have seen that with Apollo mission and in other countries. It is just a means to bigger objectives," Ibrahim said. He said that we need to create career path for scientists and the key word going forward is adaptability. Ibrahim also emphasized that this will help build the ecosystem that can move things forward
Faisal J. Abbas concluded the session by quoting from a recent MIT Technology Review report, Falling Behind, which says that Arab states spend an average of 0.3 percent of their GDP on research and development, whereas the world average is 2.1 percent. South Korea leads the world, spending 4 percent.
"Perhaps this explains why we have some people having outrageous beliefs such as a cleric who recently insisted the earth doesn't rotate around itself or around the Sun... and that's why we all hope that the "hope" mission succeeds!" said Abbas.