From minister to convicted terrorist: The rise and fall of Michel Samaha
How did a leading politician who twice served as Information Minister and again as Tourism Minister lead a plot to destabilize his own country?
The footage is grainy and distorted but the figure that leans into the frame is unmistakable. The audio, too, is clear as the man describes the plan to place explosives to kill leading Lebanese Christian figures, bomb iftar meals and start a sectarian conflict. He's easily recognizable, not an unknown militant or hardline revolutionary. The man is Michel Samaha, a former minister in a number of Lebanese cabinets and a prominent politician.
The man shooting the footage is an undercover security agent for the Lebanese state prosecutor. The evidence he collected in 2012 would, after many twists and turns that cut to the heart of Lebanese politics, see Samaha sentenced Friday to over a decade in prison. However, the question remains: how did a leading politician who twice served as Information Minister and again as Tourism Minister lead a plot to destabilize his own country?
Samaha rose through the Christian political scene in Lebanon at the height of the civil war. Through his connections in the Kataeb political party, he's reported to have cultivated a position as an intelligence asset for both the French and Syrian governments, but also had close ties to the United States and Canada.
During the 1990s, his close links with the Syrian regime – who from 1990 to 2005 occupied Lebanon and controlled every level of political life – began to pay off in government positions. Under his close friend President Elias Hrawi, Samaha served as information minister and then, for a six-month stint, tourism minister. He served again in the cabinet under elder statesman Prime Minister Rafik Hariri.
The fifteen-year Syrian tutelage of Lebanon was the golden age of Samah's political career. His ties to Damascus allowed him significant influence, but also led him to clash badly with the winds of change in Lebanon. In the build up to Hariri's assassination and the subsequent Cedar Revolution, which saw Syria expelled from Lebanon in 2005, Hariri and Samaha are reported to have quarreled over the former's strong western ties and his opposition to Syrian rule.
As it faced opposition in Lebanon, Damascus would come to Samaha to cash in the chips it had earned by supporting him for all those years.
With Syria's help, a Lebanese politician could "get high rank position, ministries and take advantage of that power," explains Sami Nader, director of the Levant Institute for Strategic Affairs. "But you have to deliver when they come and ask." This, Nader explains, is exactly what happened to Samaha.
Around the time Samaha was arrested in 2012, the uprising in Syria was already escalating into a brutal civil war.
"I think there was a moment when the regime in Damascus were really fearing and needed to contain the Syrian uprising at any cost. To do that, they could trigger sectarian conflict in Lebanon and then the [Syrian] regime would be necessary to stop it," Nader says.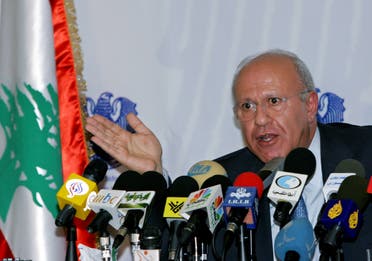 Indeed, in the recordings taken by undercover informant Milad Kfoury, Samaha can been heard saying his mission had come directly from embattled Syrian President Bashar al-Assad. In January this year, two additional audio recordings were leaked that appeared to be a phone conversation with Assad advisor Bouthaina Shaaban. She can reportedly be heard discussing with Samaha the explosives they would give him and even suggesting targets. If genuine, the recordings would corroborate Samaha's own admission that senior figures in Damascus were coordinating -- if not leading -- the operation.
"There's an old saying with the Assad regime," explains Michel Hajji Georgiou, head of local political news at Lebanon's L'Orient-Le Jour Newspaper. "You are a vassal or a fool, there's no ally or friend."
Samaha's rise is in many ways indicative of the period in which he gained power. A savvy political operator who exploited connections and Western allies no doubt, but he was still a far cry from establishing a terrorist outfit and planning attacks. His alliance to Damascus that had brought so much would come at a high price.
"He was so involved with the regime [in Damascus] that when they needed him to undertake a bombing he was ready to do it, in his own car," says Georgiou. "For someone so respected as a politician here to do that, to be capable of attacking holy places and killing innocent people -- It was a scandal, a real scandal."
In August 2012, dozens of police and security forces piled through Samah's front door and arrested him shortly before his attacks were scheduled. His arrest shocked the nation as the footage of him discussing the plan was leaked and the disgraced figure went to jail awaiting trail.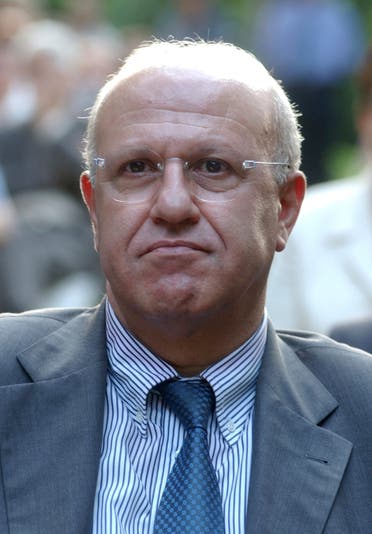 But the controversial trial and security incidents that were to come indicated that the long arm of Damascus very much still had influence in Lebanon.
Wissam al-Hassan, head of the information branch of the ISF, who was leading the case against Samaha apparently presented overwhelming evidence of the man's guilt to political figures just days before being assassinated in a car bomb in east Beirut in October 2012. Much like the bomb in 2005 that killed Rafik Hariri, Syria was implicated. Nader believes the assassination was revenge for Samah's arrest.
In 2015, Samaha was finally sentenced after a lengthy court case to just four and half years in jail – to the renewed fury of the public. "What happened with the first sentence made a scandal. It was too much, the guy was caught in the act, he was filmed praising the deeds and everyone saw," says Georgiou.
A retrial was ordered, quelling some of the anger, but then Samaha was released on bail this year. Justice minister Ashraf Rifi resigned over the leniency, and many foresaw the disgraced politician's retrial as a sham that would see him walk free.
It was this sentiment then that led to the surprise and jubilation as Samaha's 13-year sentence was handed down on Friday.
"It was an unexpected judgment because we thought that the military tribunal wouldn't go all the way into sentencing him" says Georgiou. "The military tribunal was instrument in hands of Syrian regime during their occupation and remnants of this era remain in the judiciary, so yes we didn't believe it would follow through."