UN's food organization faces uphill struggle in fight against starvation
FAO aims to help families produce food in some of the world's most difficult crisis-hit regions
The looming humanitarian crisis in Syria and Yemen is making the work of the UN's Food and Agriculture Organization (FAO) increasingly difficult with no end in sight for either war, as they continue to support food production in these active conflict zones.
The organization - which aims to help families produce food in some of the world's most difficult crisis-hit regions - estimates that millions in Syria and Yemen are impacted by hunger and malnutrition.
According to a report released by FAO in April 2016, an estimated 13.5 million people in Syria are in need of humanitarian assistance.
A total of 8.7 million people - around half of the people remaining in Syria - are unable to meet their basic food needs, the report added.
And despite ceasefires, which are meant to ease humanitarian suffering, starvation is still being used as a weapon of war in Syria, and less aid is reaching those in need.
Abdessalam Ould Ahmed, FAO's Assistant Director General and Regional Representative for the Near East and North Africa, said despite all attempts to reach besieged Syrian towns, they are yet to make a difference, given the deteriorating conditions.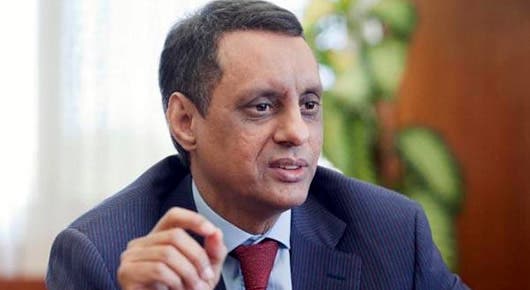 "It is very difficult right now to work inside Syria, as the conflict has raged almost in every part of the country and it has fragmented it, certain areas had become extremely hard to reach by humanitarian agencies, including agencies that distribute food."
Being FAO's regional representative in North Africa and the Near East, Ould Ahmed says his job is to asses challenges in achieving food security and monitor the progress of member countries, in a region he says is considered FAO's biggest.
The Cairo-based regional representative spoke to Al Arabiya English about the organization's work under emergencies, saying its role is to provide information, analyze and monitor the food security and crop production in conflict zones, in addition to providing essential livelihood support to ensure peoples' survival.
He said FAO estimates that on average 1.9 million Syrians benefited from some form of humanitarian intervention, including agriculture assistance, until now.
In 2015, FAO said it reached nearly 1.5 million people inside Syria with agricultural assistance.
Ould Ahmed said investing in agriculture in crisis regions is one of its areas of humanitarian intervention and is as important as direct food aid.
It is not only key to saving the lives of people facing hunger, but for securing a future for coming generations, he said.
Farmers need to be able to produce, he added, "otherwise, the whole Syrian population will become refugees in their own country."
"Our philosophy in emergencies is that it's always better to help people to be self-reliant from day one," he explained.
"We have to set the foundation of the reconstruction as much as possible today. So anytime it's proper to reach farmers, anytime there's a place where their is a level of stability, we need to conduct as early recovery interventions that will allow framers and herders to rely on themselves, to help restore their livelihood and set stages for more transformational activities when the time comes."
He said FAO was now willing to access areas in Syria where the conflict is intense, and that it consulted with authorities in Damascus and Gaziantep to deliver humanitarian aid.
"We have interventions in all of Syria today, even in difficult areas, where the conflict is raging."
Even in areas that are under forces that have no contact with the UN such as Hassaka and Deir Ezzour, FAO is able to deliver aid through local intermediaries.
A similar approach is being taken in Yemen, he said. But the situation is also uneasy.
Out of 26 million people, 14.4 million do not get enough to eat and more than seven million are severely food insecure - a 36 percent increase since late 2014 and a 12 percent increase since July 2015.
"The situation in Yemen is absolutely dramatic," he said, adding that when the crisis started in Syria, the country was in better conditions, compared to Yemen.
"Before the conflict started, the country was facing enormous challenges in terms of food insecurity and poverty. Since then, all the parameters have just deteriorated."
FAO says Yemen relies on imports for 90 percent of its essential foods.

Due to the ongoing conflict, restrictions on imports have reduced the availability of essential foods in Yemen, prompting prices to soar and poor families to eat fewer meals.
Listing the difficulties facing them he said: "Not enough foreign currency to import foods, traffic of imports have been significantly affected by the war, the number of ships crossing today have been decreasing and food prices have gone up, and [as a result of the war] movement of aid agencies, including the UN, is becoming very difficult."
Like Syria, the regional FAO representative said agricultural interventions in Yemen are trying to restore livelihood production by providing displaced and host community farmers with quality grain and vegetable seeds, fertilizers and tools they would need.
"We are able to do them but with lesser means than what we have had in Syria and the capacity inside Yemen is weak to be able to reach with solid departments [in the country]."