At Ramadan, migrants in Europe dream of family and comfort food
Most are still living in shelters where they have long complained that food served by caterers is 'inedible'
As Ramadan began in Germany on Monday, Syrian asylum seeker Khairallah Swaid said he would pray for a reunion with his wife, who is stranded at a camp in Greece, and crave his mother's makloubeh, a meat and rice dish served during the fasting month.
The Muslim holy month that began this year on June 6 revolves around daily fasts from sunrise to sunset, and then favorite meals with family and friends during the night hours.
But for many of the hundreds of thousands of migrants who came to Europe last year - mainly Muslims escaping war, conflict and poverty in Syria, Afghanistan, Iraq and beyond - Ramadan this time around will be a much more subdued affair.
In Germany, most are still living in shelters where they have long complained that the food served by caterers contracted by local authorities is "inedible". Their protest has grown raucous with the approach of the religious festival.
"You can't have Ramadan without good food," said 25-year-old Swaid, sitting next to his brother Hamza at Sham (Levant), a popular Syrian snack bar in Neukoelln, a poor district of Berlin with a large migrant population.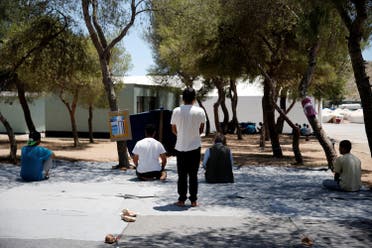 Swaid, who lives in a shelter north of the German capital, spends most of the 120 euros ($136) he gets a month on food. He and other asylum seekers chip in for flatbread, rice and vegetables, which they cook using a kettle.
"I miss my wife, but during Ramadan I will miss my mother's food more," joked Swaid a few days before Ramadan, eating pieces of flatbread stuffed with chicken shawarma and garlic paste.
Many shelters in Berlin are hosting Ramadan for the first time and some are trying to ensure a pleasant dining experience.
At Tempelhof, a former airport built by Hitler to showcase Nazi power and now home to some 5,000 migrants, a spokeswoman for a company running the shelter said guests would be offered dates and water after fasting, in line with Muslim tradition.
Bread, sausage, yoghurt, cheese, jam
In addition, the sunrise-to-sunset fast lasts longer in northern Europe now than in the Middle East. With the June sun rising earlier and setting later in Europe, it can be two to three hours longer for migrants than for those back home.
As the sun set in a crimson blaze over the Oresund strait dividing Denmark and Sweden, the Muslim residents of Hemmeslovs Herrgard asylum camp waited impatiently in the cafeteria queue.
At 09:30 p.m., half an hour before sunset, the line was already 25 meters (yards) long. The cafeteria was abuzz with children playing and adults chatting with plates and mugs in their hands, ready to chow down at exactly 10:00 p.m..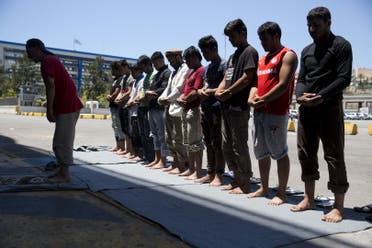 Magnus Falk, the camp manager, stood with a bag of bread in his hand, trying to calm people down.
"They were dissatisfied with the content of the breakfast snack," he said. About half of the 300 residents observes Ramadan. They all get a bag of bread with sausage, yogurt, cheese and jam to eat just before dawn breaks at around 03:30 a.m. to bolster themselves for another day of fasting.
Mohammed, a Syrian from a town near Aleppo, has found some abandoned pieces of bread on the ground outside the cafeteria, which he tears up and throws outside the window of his room.
"We like to throw leftover bread out for the birds, so me and my siblings can watch them up close," he said. In Islam, Muslims should not throw away leftover food, but give it instead to the needy or to animals.
Mohammed, who came with his family of five to Sweden nine months ago and is now waiting for an interview with the Migration Agency, is not impressed with the food in the home. He says migrants try to make it more appetizing by adding spices.
"Normally we cook very nice Arabic food during Ramadan and eat with friends, but here we are alone. But we still celebrate Ramadan, because it is a tradition," he said.
Greek camp conditions
In Greece, Muslim migrants stranded since countries along the Balkans route closed their borders, say the scorching heat and poor conditions at the state-run camps are making it harder to observe the holy month.
"We can't stay in the tent because it's too hot and the children are vomiting or (have) diarrhea because the place is so dirty," said Mahdieh, a 14-year-old living at Schisto, a state-run tent camp in a former military base near Athens.
Mahdieh, whose family fled Afghanistan's Logar province because they were threatened by the Taliban, remembers Ramadan at home as a time when families would get together to talk, laugh and be happy.
"(Here) we have depression, we are tired, we don't know how we can stay here," she said.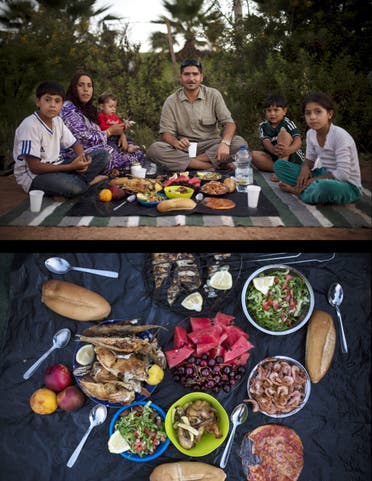 Abdul Baseer Nomand used to work as a technical consultant for the German army in Afghanistan and arrived in Greece just before the borders shut in February. Now he lives in a tent with his wife and five children and wonders how camp authorities would accommodate their needs.
"Today is the first day. Let's see what they have for us," he said. "If the weather is hot, it's very difficult for everyone because they will be thirsty. The problem is that here the environment is not suitable for proper living," he said.
Like others forced to flee home, he longed for the time it is safe enough for them to return.
"Everyone is missing his family, his country, and this is very hard," he said. "(It's) so difficult for people far away from their country, from their neighbors, from their relatives."