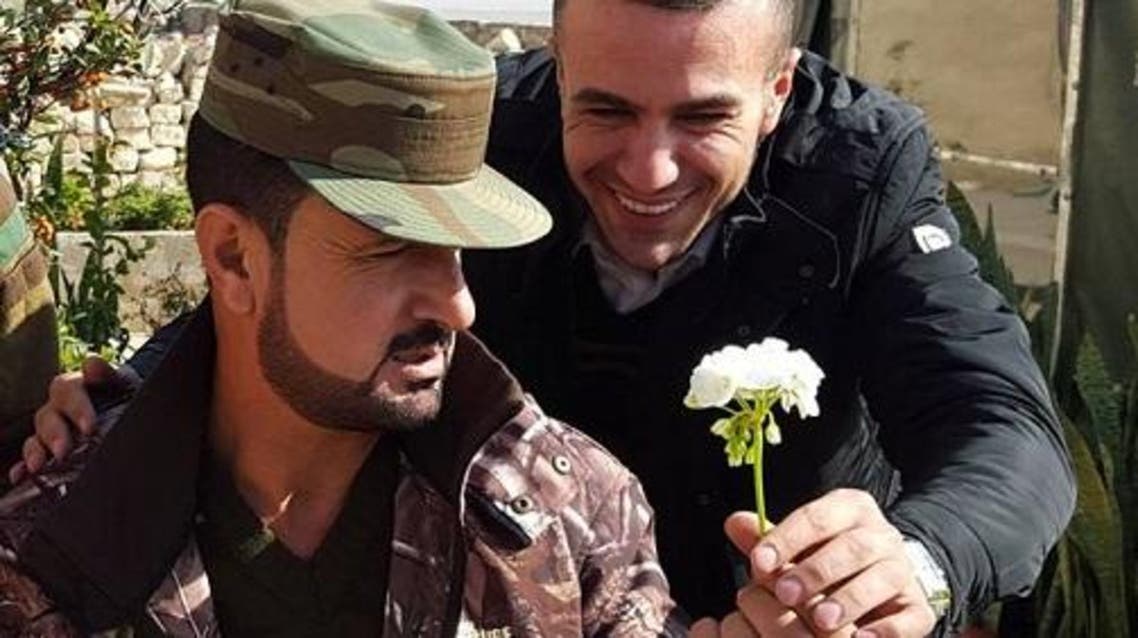 Syrian officer sends 'white rose' to people of Aleppo as war continues
A correspondent with Syrian state television said he had received a "white rose" as a "gift" from a colonel at the army of President Bashar al-Assad
A correspondent with Syrian state television said he had received a "white rose" as a "gift" from a colonel at the army of President Bashar al-Assad fighting in Aleppo.
State TV presenter Shadi Halwi wrote on Facebook that Colonel Sohail Hassan gave him a white rose and told him: "This rose if for you, and for my people in Aleppo."

After handing him the rose, Colonel Hassan -- also known as the "Tiger" and one of President Assad's most brutal officers – told the presenter: "Let it be known that the northern hurricane is on the way."
The 'strange' gift triggered reactions due to the timing and the connotations it could hold.
Air strikes pounded neighborhoods around a children's hospital and a blood bank in rebel-held eastern Aleppo on Wednesday in a second day of renewed bombing that has killed at least 32 people, a war monitor, medics and emergency workers said.