Aleppo's friendly clown killed in airstrike
The 24-year-old, who brought happiness to children, died just two months ago after tying the knot
An airstrike on Thursday has ended the life of the 24-year-old Anas al-Basha, who was known as Aleppo's clown.
Basha, who was also a civil rights activist, chose to remain in the divided Aleppo to work with children and mitigate their traumas in the conflict-torn, northwestern Syrian city.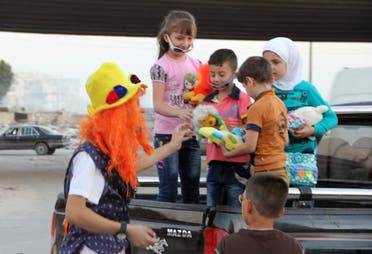 The activist's corpse was found buried under the rubble with the hat and makeup he wore in his role as a clown, in the eastern part of the city, which was held by the rebels.
After heavy airstrikes, the Syrian regime has regained on Sunday more than half of Aleppo.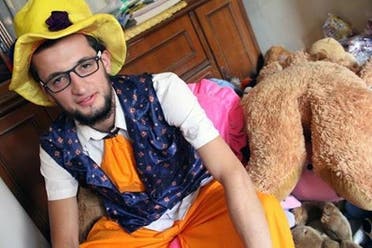 His death is all the more tragic as he tied the knot only two months ago, and assumed the directorship of the 'Fada Al-Amal' center, part of a civil organization.
Created by eastern Aleppo's residents, the center supports 12 schools and four psychosocial rehabilitation care centers. The center provides moral and financial support for 365 children who has lost their parents and families.
The organization suspended its activities in eastern Aleppo following the intensified air raids and attacks in the city