The Taliban may have declared skiing "un-Islamic" but Malam Jabba, a hill station in the Hindu Kush mountain range of Pakistan, has re-emerged on the country's domestic tourism scene.
Locals tout Swat as "the Switzerland of Pakistan", with an international ski tournament held there in January but, if a news report is to be believed, the experience is uniquely Pakistani.
Army checkpoints abound, while gun-toting policemen riding up the mountain flout chairlift signs warning: "No Smoking, No Weapons", a report in The News said. According to the report, there is no apres-ski boozing as alcohol is banned, nor Swiss Raclette cheese, but lentil curry and deep-fried kebab patties make ample fuel for skiers.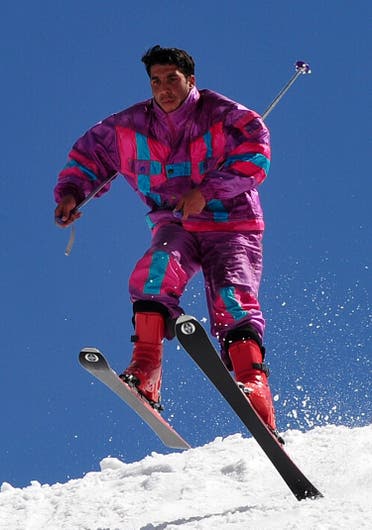 It is also easier for Pakistanis to explore their own country than holiday abroad. According to the report, regional road trips are difficult, with war-torn Afghanistan and India next door, while the United States and many European countries have tightened visa restrictions as part of tougher security measures.
Growing car ownership and freshly-paved roads have cut journey times to remote holiday destinations, swelling the number of adventure seekers in a nation of 200 million people. Hotel owners say Pakistan's isolation has been a blessing for business. Last summer, visitors to cool northern areas slept in cars as budget hotels sold out, say tourist guides.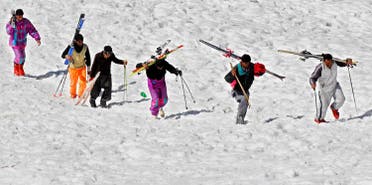 Menace of terror
Militants have lost a lot of territory, but they continue to carry out sporadic attacks. This wasn't the case before the 9/11 attacks in the United States when foreigners accounted for the majority of Pakistan's tourists. Today, Western embassies advise against visiting much of Pakistan.
Tourist spots continue to lure people though even if they aren't in large numbers. In Gilgit-Baltistan province, home to the Himalayas and the world's second highest mountain K2, domestic tourist numbers rocketed to nearly 700,000 last year, from 250,000 in 2014.
Foreign tourists, however, accounted for less than 2 percent of all visitors. At Swat's Malam Jabba, which originally opened in 2000, locals remember well-heeled businessmen and Western diplomats sojourning on weekends. All those dependent on high-spending tourists would love this tribe to grow.