Is it true that attacks in the West get more coverage than those in other parts of the world? And if this is true, is it because the West and its media are racist? A hotbed of Islamaphobia? Are we Westerners less interested when people die in other parts of the world?
Certainly when Khalid Masood killed five and injured many more in London on March 22, the world was quick to respond, and soon after the event became very personal.
Within days the world seemed to unify in its mourning for the victims of the attack: mother-of-two Aysha Frade, US tourist Kurt Cochran and retired window cleaner Leslie Rhodes, as well as PC Keith Palmer and weeks later Andreea Cristea - whose boyfriend was planning to propose to her on the day of the attack.
Meanwhile in the week leading up to this attack 137 people were killed in Mosul, in what was widely reported to be the result of US air raids. There were few, if any stories of the people involved and the American response was that in situations like Mosul, civilian deaths were unavoidable as they fought ISIS.
There were reports about the Mosul deaths, but they were sporadic and focused more on who did it and why, rather than on the people involved. Granted, with such high numbers, and in a place that is under ISIS control, it would be difficult to get personal stories, but there are stories of people - and those who fled could have told them if asked.
A more regular occurrence?
So was this down to the victims being Iraqi, and therefore of less importance to the media?
When the Paris attacks happened, they received widespread interest, with live coverage from the scene. The same happened in Belgium, London and Tunisia when 38 people – including 30 Britons - were murdered on a beach in Sousse.
Jessica Roy wrote in the Los Angeles Times: "News is by definition the unusual and unexpected, so the rare attack in Brussels will generate more page views and clicks and shares than, say, a suicide bombing in Baghdad. And because there's obvious interest, more follow-up stories are written."
She added that people are more interested in the incidents that they can identify with. The massacre on the beach in Tunisia happened in a setting anybody who holidays abroad can relate to, and that probably scares them. And since that attack Tunisia has seen a 90 percent drop in British tourist visits since the attack, according to the Guardian.
In Syria and Iraq, there's probably not a day goes by when at least one person dies in an attack. There's apparently clear evidence of barrel bombs being dropped on residential areas in Syria, killing entire families, yet rarely does it get mainstream coverage.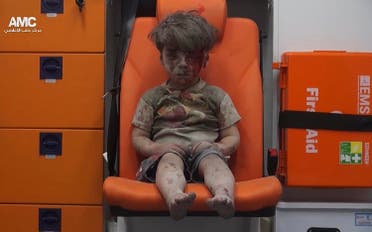 Reports of casualties of the Syrian war outside the Middle East is limited - there are just a few significant stories that garner any interest. And those that are reported often receive almost celebrity-like status like Omran Daqneesh - the floppy haired little boy, with his blood soaked face sitting in an ambulance.
Yet even in the case of Omran, while the world was outraged, it was only for a few days. Social media was swamped with messages of heartbreak and helplessness. But nothing happened to stop it, the barrel bombs kept falling and the children kept dying or being orphaned.
Why are barrel bombs less news worthy?
So what led the April 4, Khan Sheikhoun sarin attack, to be deemed so serious it sparked not only worldwide outrage, but also a military strike ordered by US President Donald Trump?
Of course the use of chemical weapons is not only an atrocity, leaving many dead in one attack - it also breaches international law. And the deeply disturbing images show the death from such devices is slow and painful.
But didn't Aleppo see widespread killing through the indiscriminate bombing of residential areas where children played in the streets on a daily basis? More recently in the Daraa offensive, there have been countless civilian deaths apparently caused by regime bombings. And just a few days after the Khan Sheikhoun attack, Syrian activists from Idlib shared videos purportedly showing warplanes dropping what looks like white phosphorus in the town of Saraqeb. Why hasn't this prompted a moral outrage? Why hasn't the media reported so much on that?
Newsrooms everywhere will make decisions every day as they set their news agenda – they have to, they can't cover every story. Where will the focus lie? Those decisions are influenced by a lot of factors – not least what are the most unusual events – and sadly for the people in Syrian towns, or Mosul in Iraq, the bombardment of their homes is a daily occurrence.
Nesrine Malik wrote in the Guardian: "The nature of the news incident is also important. There is some combination of factors that render something a news story worthy of supreme attention - a certain out-of-the-ordinariness, the presence of a simple evil assailant.
"A mass attack in the heart of Paris is a less frequent event than a bombing in the Middle East."
When there's an attack in a western city, such as London, Paris or Brussels, the media interest sky-rockets. But so do the claims on social media suggesting this apparently disproportionate interest is based on racism or Islamophobia.
However, if these claims were accurate, how come the massacre of more than 40 Egyptians on Sunday gained so much interest? Arguably it was out of the ordinary, because of the sheer numbers.
Are Muslim lives deemed less important?
But the more cynical might suggest the only reason for the interest in Sunday's attacks on the two churches was because it was Coptic Christians targeted by Muslim extremists.
Certainly the June 26, 2015, mosque attack in Kuwait – which happened the same day as the Tunisia beach massacre - didn't gain the same level of coverage or interest, even though 27 worshippers were killed.
But is it because the media and the West generally, are uncaring of the Middle East and Muslims?
Is the Western media agenda set by prejudice? Are the stories it covers based on a view that the lives of one set of people with one set of beliefs hold more value over another - or does it go deeper than that?
Is social status a factor?
Why did the images of Aylan Kurdi's body washed up on a Turkish beach attract so much interest, when so many hundreds of other refugees suffered the same fate? There are many photographs available of dead refugees on beaches. Is it possibly more deep rooted than race or religious views?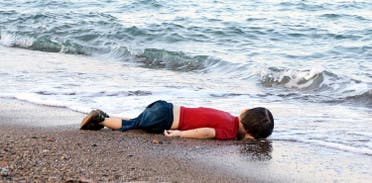 In 2001 I was working for a local London newspaper. I was based in a small high street office in a London town called Deptford, when Bernadette Williams came asking for help.
Her daughter, Hannah Williams had disappeared two weeks before, and in her own words 'no one seemed to care, not even the police'.
Hannah was 13 when she disappeared. She lived with her mother, an unemployed single mother, in a rented local authority house.
For a year I worked with Bernadette, coming up with new stories appealing for information that would hopefully lead to the eventual reunion of mother and daughter – a girl the police had us believe was simply a runaway teen – after all, she'd done it before.
None of the national newspapers, or television showed any interest in Hannah for the whole year. It was only when the truth was revealed, that some national newspapers became interested. Even then, the interest was largely because they initially thought the body was that of missing Milly Dowler - a pretty girl, with a good school record and parents who worked and were still married.
Hannah had been murdered – probably subjected to a horrific attack before hand – the day she vanished. Her decomposing body was found wrapped in a canvass sheet in undergrowth miles from her home. Her killer was the prolific sex attacker and child murderer Robert Howard – he had convictions dating back over four decades, but it's suspected his attacks dated back further.
In the coverage that followed, it was largely considered by the press that the reason for Hannah's absence from the news, was her background – a young teenage girl from an unemployed single parent, low income family. She wasn't an A-grade student. And it turned out she wasn't the only child to go unnoticed - in the UK alone, there are scores of missing children that are unreported by the media.
The media can't report every death, nor can they cover every event – there is a need to be selective and at some point a judgement call has to be made. But how are these decisions made? Is the media selectivity racist? Islamaphobic? Or is there a far deeper problem with society, where one group of people's lives are perceived to be simply less important than another's and the media are simply serving that?
------------------------------------------------------------
Peter Harrison is a British photojournalist whose career spans three decades, working for print, digital and broadcast media in the UK and the UAE. He's covered a broad spectrum of subjects, from health issues and farming in England, to the refugee crisis in Lebanon and the war in Afghanistan. He is a senior editor with Al Arabiya English and tweets @PhotoPJHarrison.