The UK is going to the polls… again. This will be the second general election in less than two years. The British government usually serves a five-year term and elections are not cheap.
So when British Prime Minister Theresa May announced on Tuesday the June 8 snap election, the question on many people's minds was 'why?'
Speaking outside 10 Downing Street, she claimed that while the nation was 'united', she wanted to see a 'united Westminster', as it pushed forward with Brexit. She said Britain needed 'certainty, stability and strong leadership' following the EU referendum.
But not everyone is convinced the country is united. The BBC's correspondent Jeremy Bowen tweeted 'Not at all sure it's the case'.
Theresa May says the 'nation' is 'coming together' on Brexit. Would like to see evidence of that. Not at all sure it's the case.

— Jeremy Bowen (@BowenBBC) April 18, 2017


He might have a point, the leader of the Scottish National Party, Nicola Sturgeon, Tuesday said she believed the election would strengthen the call for another referendum on Scotland's independence. And whatever the outcome of the June 8 election, the 'remainers' who continue to oppose Brexit, will likely continue their protests long after the event.
Currently the Conservative Party has a slim 17-seat majority in Parliament. But assuming they are accurate, the polls give Theresa May's party a 21 percent lead. If reflected on June 8, that would mean a landslide victory for the Tories. It would put May's authority on a par with Margaret Thatcher when she regained power in 1983 as PM with a landslide 397 Conservative MPs, compared to Labour's 209 under Michael Foot.
Need for strong opposition
And it would mean she would be faced with little opposition as she and her team push ahead with Brexit. That's something that does not sit easy with everyone.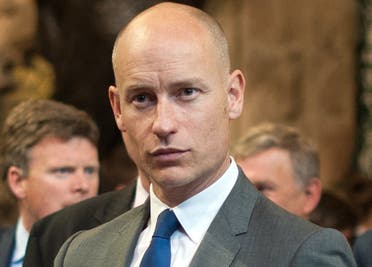 Speaking to the BBC on Tuesday, Labour's Stephen Kinnock MP said of May's decision: "She wants to turn the country into some kind of elected dictatorship, where there's no opposition in Westminster, where the government isn't held to account. Where they steamroller Brexit through.
"She's being run by a cabal of Brextremists around her who want to turn this country into a European version of the Cayman Islands, using Brexit as a vehicle for doing that. So I think if people want a strong opposition, if they want an opposition that is holding Theresa May to account, then they need to vote Labour on the 8th of June."
Another thing to take from Kinnock's comments is that he doesn't appear to be going into the election with a view that Labour can win. The concern is that the Brexit process is a constitutional change – this is not a party political process and should surely take views of all sides.
Arguably a strong opposition is important, because the British political system is heavily weighed in favor of political parties, resulting from the 'first past the post' polling system the nation uses in general elections. It is rare in Britain for a single party not to have a majority, and therefore only one side tends to form a government at any given time – except in a few rare occasions. Some believe this creates strong government, others say it creates reactionary, short term policy-making, based on political views aimed at the majority getting re-elected.
With this in mind, let's step away for a moment from Theresa May, the Conservatives and Brexit, because there is potentially another serious issue to consider and that's the life expectancy of the Labour Party. If the polls are accurate, many Labour MPs will lose their seats, placing Jeremy Corbyn under more pressure to quit as leader - although on Tuesday he was not prepared to say if this was something he would be prepared to do.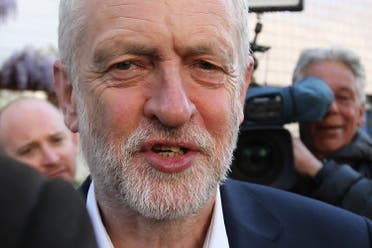 Corbyn's leadership was originally assured with a significant number of votes, he still has a large following within the party. But he also has a significant number of prominent opponents, many of whom have resigned senior positions in the Shadow Cabinet in protest over his leadership.
If Corbyn loses - as most expect he will - and he defies the tradition of resigning after defeat, then the turmoil within the Labour Party will likely grow. Arguably that could spark a split in the party that is so great, a breakaway centrist movement could be created. It's possible the divide in the party is already so great that this is inevitable. And with support for the Liberal Democrats also in decline, it's plausible that they could form part of any new party.
Elections are expensive
In recent years Britain has held votes on electoral reform, Scottish independence, Brexit, the 2015 general election and now this. They were all votes called under Conservative Party leadership.
Elections are a costly business. In 2013 Cabinet Office minister Mark Harper was quoted by the BBC as saying: "We have estimated that the cost of the 2010 UK parliamentary election will be £113,255,271. This figure consists of £28,655,271 for the cost of distributing candidates' mailings and a further £84.6 million for the conduct of the poll."
These costs have likely grown for the upcoming vote, allowing for inflation and other general costs. One would assume that with such large overheads, there must have been a carefully thought out plan that prompted May to perform such a significant U-turn - given that only last year she told BBC journalist, Andrew Marr, there would be no election until 2020.
With all polls in her favor, many observers are saying she is being very clever in her decision. No one is predicting she'll lose, even a hung parliament with no one party holding a majority is looking unlikely at this early stage.
By calling an election now, May is taking a gamble - granted it's a fairly well calculated one - but it's still a gamble nonetheless. She hasn't said it, but one would reasonably assume May is hoping the election will bring a far bigger Conservative majority than the 17 she currently has, which in turn would make the process of Brexit a lot easier as she pushes through her party's agenda.
Also calling an election at this stage buys the Conservatives an extra two years to see Brexit move into some remnants of a reality, before the following general election in 2022. With a possible perceived improved stability among British lawmakers, there could potentially be a less confrontational approach from EU states during negotiations.
German Foreign Minister Sigmar Gabriel said he hoped the early election would bring more "clarity and accountability" in the UK's negotiations to leave the European Union.
And it's not just Europe that May will have to deal with over the foreseeable future. France could still potentially elect Le Pen as president; Donald Trump could lead the world into wars with Syria, North Korea, and even Russia. May will want to have the confidence that she has a firm majority when she approaches world leaders on these matters, as well as when she tries to build trade links for a post-Brexit Britain.
What she might find is that her own backbenchers can be more problematic than an opposition.
------------------------------------------------------------
Peter Harrison is a British photojournalist whose career spans three decades, working for print, digital and broadcast media in the UK and the UAE. He's covered a broad spectrum of subjects, from health issues and farming in England, to the refugee crisis in Lebanon and the war in Afghanistan. He is a senior editor with Al Arabiya English and tweets @PhotoPJHarrison.