Tuesday marks the 35th anniversary of the Liberation of Sinai – the day the Israeli's finally withdrew from the peninsula and finally fell back under Egyptian rule.
But instead of celebrating, Sinai has been the target of regular recent attacks by ISIS affiliates. Now the militants seem to be turning their attentions on the heart of Egypt as they attempt to stir up sectarian unrest that would potentially allow the group to flourish - say analysts.

The Liberation of Sinai 35th anniversary marks the day when the Israeli occupation forces withdrew from the region. But the celebrations have inevitably become overshadowed by tensions and instability created by the militants.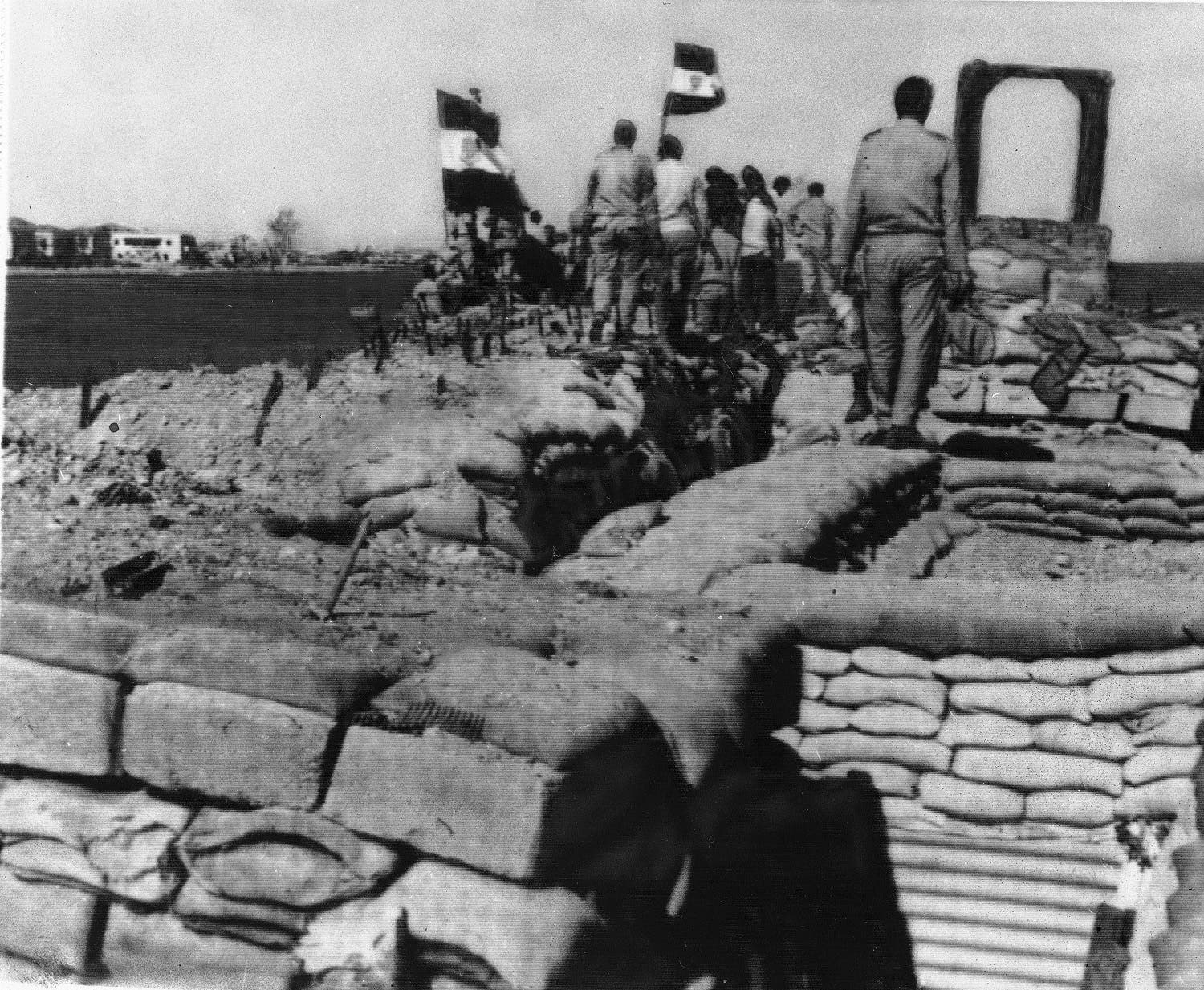 The war against Islamic terrorists remains intact, levels of sectarian violence have increased, and nevertheless, prolonged promises of development are yet to be fulfilled.
It's northern region had been the target of a rising Islamic insurgency since the ouster of Egypt's former Islamist president Mohamed Morsi in 2013.
In recent attacks, ISIS targeted Cairo's Coptic Christian cathedral last December, bombed two churches in the governorates of Tanta and Alexandria this month, and attacked a security checkpoint near St Catherine monastery last week.
By going outside Sinai, ISIS is putting more pressure on the government of President Abdel Fattah al-Sisi, and by targeting Christians it aims to ignite a sectarian strife, an analyst tells Al Arabiya English.
"Egypt is in a difficult and fluid situation dealing with these terrorists. [ISIS] want to destabilize the country by weakening the credibility of the government and splitting Muslims from Christians," Paul Sullivan, professor of economics at the Washington-based National Defense University.
Known over history as a buffer zone in the Middle East, and a global tourist destination, the Sinai Peninsula is divided into three belts. There is a northern agricultural zone, a southwestern mining and oil zone, and a southeastern tourism zone.
Egypt's army and police security forces have been caught in a crossfire with terrorists in North Sinai since 2013.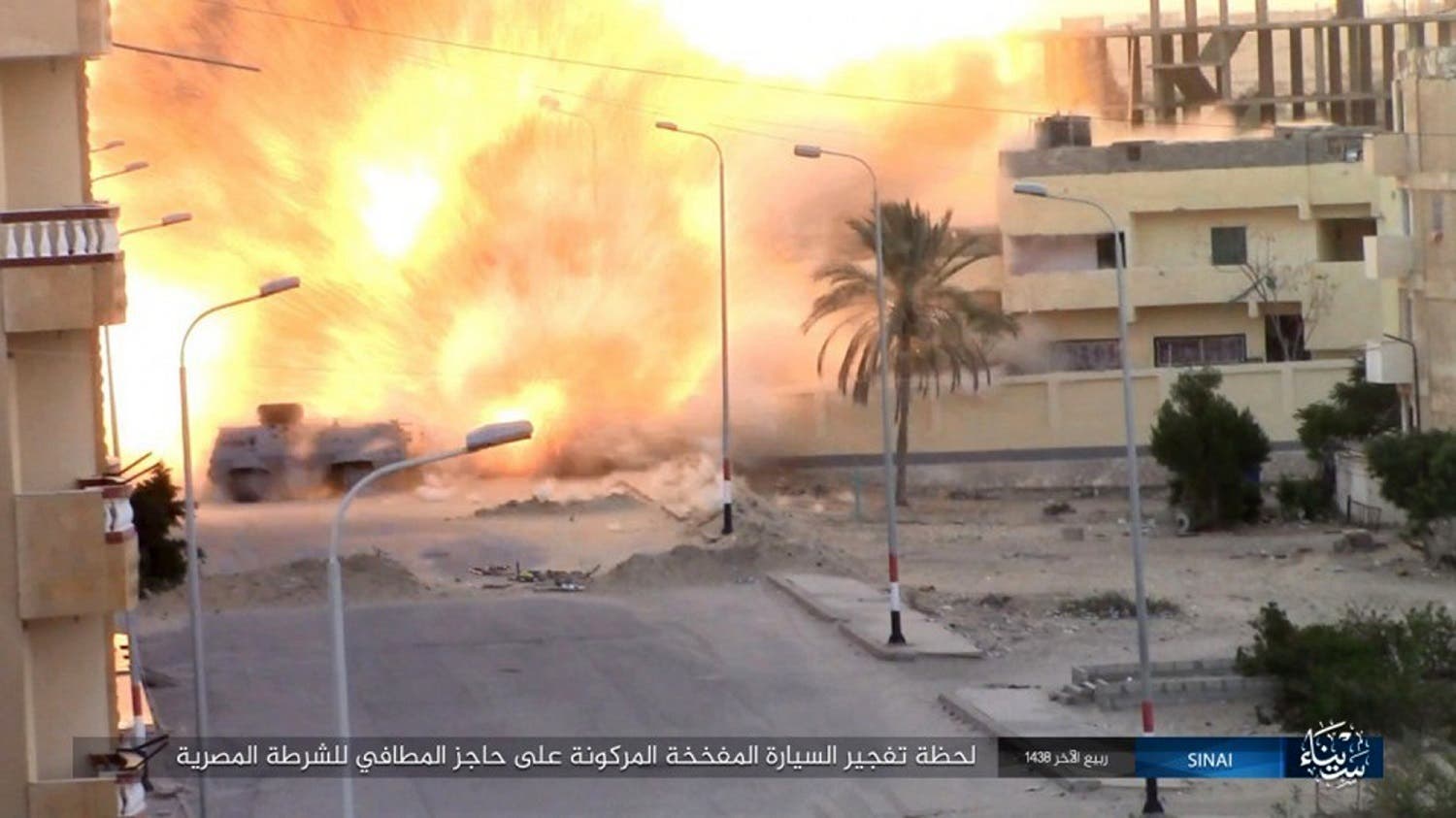 Four years later, ISIS carries out attacks against police and security forces in the volatile area on an almost daily basis.
Now the group is stepping up its attacks against Christians - who make up 10 percent of the population - forcing many of them to last month flee their homes in Sinai to other parts of the country.
Mohammed Gomaa, a political expert from Al- Ahram Center for Political and Strategic Studies, says the Egyptian security forces have registered a series of successes in their war against the Egyptian branch of ISIS – the Sinai Province or Wilayet Sinai in Arabic.
But Gomaa acknowledges that terrorism still poses a threat to the Egyptian state.
"The group has failed in controlling lands in Sinai to establish its so called province," Gomaa explained. "It attempted in 2015 to takeover Sheikh Zoweid. But it failed."
By moving its operations from Sinai to other parts of Egypt, ISIS seeks to embarrass the Egyptian state, Gomaa says.
"I can see that the return of Islamic fighters from Syria and Iraq has benefited the group in Egypt, and increased their expertise. This can be seen for example in the frequent reliance on explosive devices in their operations, and using sectarian terrorism."
"The ISIS affiliate is clearly interested in developing a new base in Egypt, after it failed in Iraq and Syria. And in order to do that, part of its strategy is to target the Coptic community and trigger a sectarian conflict in the country."
"A sectarian environment would allow jihadism to flourish," he added.
(This article includes background information from Reuters and the Associated Press)