Senior Iranian officials have been heard making strong comments and threats against its neighbors in the region, specifically Saudi Arabia and Pakistan.
Although being alert is always advised vis-à-vis the Iranian regime, knowledge regarding the nature of the mullahs' apparatus reassures us about this being an old Tehran tactics aimed at maintaining a straight face at hard times, desperately attempting to preserve the morale of their dwindling base, and a pitiful attempt to sway international attention from its domestic crises with a major presidential election just around the corner.
Archrival grudge
Iran's first such threat came against Saudi Arabia when Defense Minister Hossein Dehghan threatened the Kingdom soil.
"If the Saudis do anything ignorant, we will leave no area untouched except Mecca and Medina," Iranian Defense Minister Hossein Dehghan was quoted by Reuters citing Iran's semi-official Tasnim news agency.
Dehghan's remarks came after Saudi Deputy Crown Prince Mohammad bin Salman Al Saud threatened to counter Tehran's measures by moving the "battle" between the two regional archrivals inside Iran.
The mullahs' seem to have easily forgotten they initially launched the "battle" and how their modern day illegitimate support for the Houthis in Yemen are threatening Saudi Arabia's southern borders. Tehran is also known for provoking Shiite terrorists inside the Kingdom and other Muslims nations across the region.
"They think they can do something because they have an air force," Dehghan added in an apparent reference to Yemen, where Saudi warplanes have been regularly pounding the Houthis and seeking to bring an end to Tehran's meddling.
Looking to the east
Placing attention this time on Iran's eastern neighbors, Major-General Mohammad Baqeri warned Islamabad of his country's forces willing to attack inside Pakistan to target "terrorists". Head of Iran's armed forces in effect accused Islamabad of harboring terrorists and not taking enough measures to stop cross-border attacks, as he described.
"We expect Pakistani officials to control the borders, arrest the terrorists and shut down their bases," the Al Jazeera website quoted Iran's Fars news agency citing Baqeri.
Such comments led to Pakistan summoning Tehran's ambassador over these recent threats. Pakistan strongly condemned Tehran's statements, arguing bilateral relations between the two bordering countries would be harming, to say the least. Iranian authorities must abstain from making such negative comments, the Pakistani Foreign Ministry added.
Problems at home
And when we hear a presidential candidate using the opportunity to make strong remarks against the Saudis, we realize all these comments reflect the very viewpoint of Iranian Supreme Leader Ali Khamenei himself, the man who has the final word on all state issues, including national security and foreign affairs.
"…one day soon the filthy stain of arrogance will be wiped… from the Noble Sanctuaries," said Ebrahim Raisi, head of the Astan Quds Razavi, a so-called "charity foundation" that is actually funneling its revenue to Iran's Revolutionary Guards to pursue the regime's support for terrorism and meddling across the Middle East.
Raisi was referring to the Saudis who administer many of Islam's holiest sides on their soil. Raisi is also known to believe Tehran's borders extend across Syria, "which we consider our frontier for defending the Islamic Republic's security and identity." This is exactly why Raisi is described as a close confidant of Khamenei.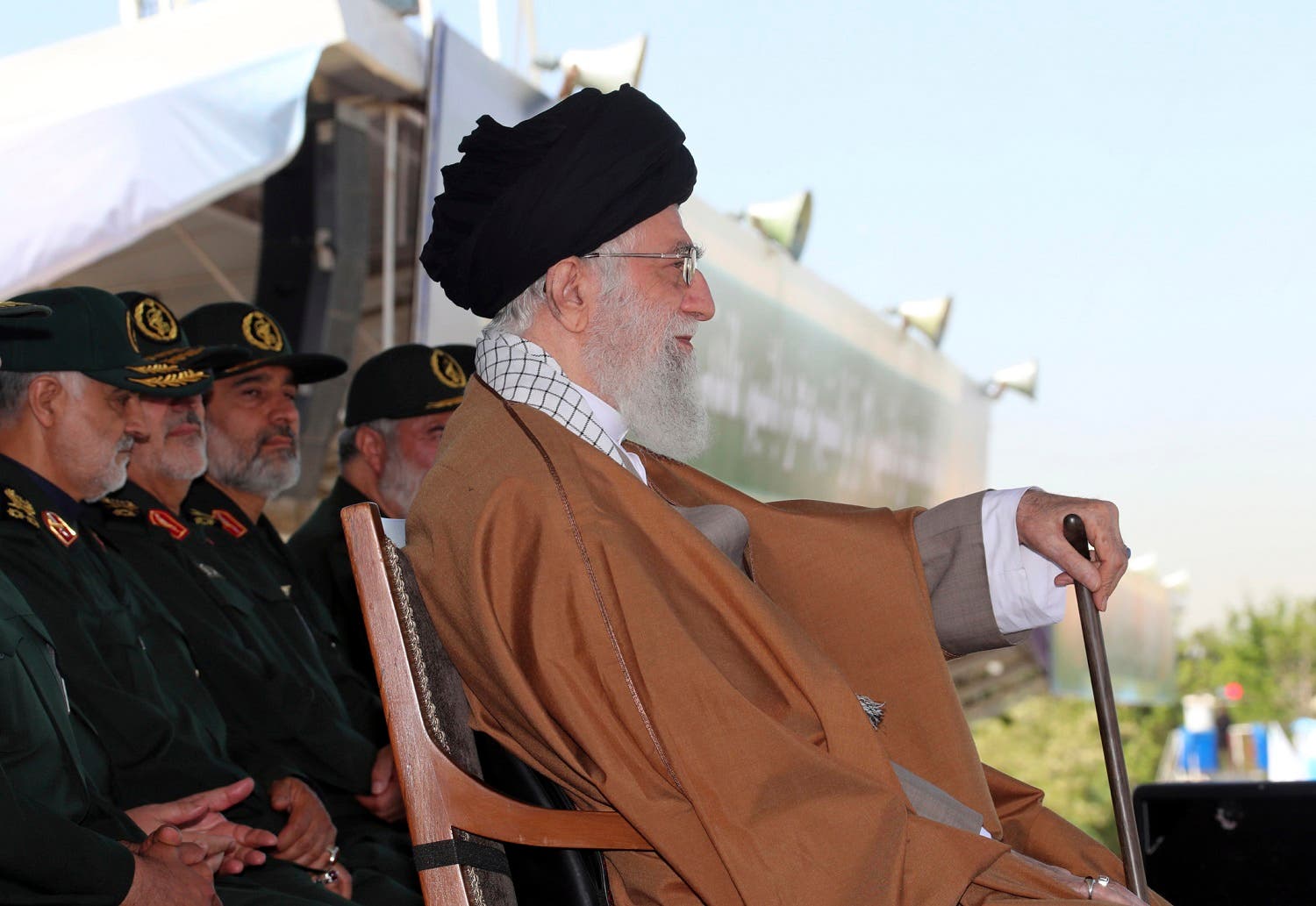 Elections dilemma
All this reflects how Tehran is facing a major crisis at home. Raisi and four others are contesting incumbent President Hassan Rowhani in this regime's 12th presidential "election", read selection, described by The Wall Street Journal as "a race between several Islamic hard-liners and one hard-liner whom the Western media prefer to cast as a moderate".
This is a process where all candidates are vetted by the Guardian Council, an unelected 12-cleric body appointed directly and indirectly by Khamenei.
The main candidates, Rowhani and Raisi, are both known as major executioners. Rowhani has presided over 3,000 executions during his past four-year tenure, while Raisi has led a long career in the regime's judiciary and is notoriously known for his ruthless role in the 1988 massacre of over 30,000 political prisoners.
Final thoughts
As a result, the remarks made by senior Iranian officials lashing at left and right reveal the unending troubles the Iranian regime in its entirety is facing. And with the third and final debate scheduled for Friday, the votes for May 19th and a likely second round vote for May 26th, this entire month can be described as a minefield for Khamenei and the mullahs' entire apparatus.
In such situations this regime resorts to making threats across the board to especially maintain face amongst its already dwindling and very low percentage social base. The very people the mullahs' rely on to turn out in a certain number of polling stations where foreign reporters will be channeled to in order to claim high voter turnout for the presidential "election".
Mohammad Mohaddessin, Chairman of the Iranian opposition National Council of Resistance of Iran Foreign Affairs Commission, best described the crises before Khamenei.
"The choices for Khamenei are between the worse, and the worse of the worse. This is the reality that Khamenei has to deal with. This is a totally new situation and new prospects and brings the regime closer to its downfall," he said.
Disclaimer - This author is writing under a pseudonym to protect his identity.