It's now uniform versus uniform in Indian-administered Kashmir as students in school or college uniform fight pitched battles with soldiers in fatigues.
The starkest manifestation of the downturn is Kashmiri girls in headscarves and uniforms pelting stones at security forces in Srinagar alongside rebellious male students for the first time in a region which former American President, Bill Clinton, famously called one of the most dangerous places in the whole world.
School and college-going women have been photographed hurling rocks and bricks, shouting anti-India and pro-azaadi (freedom) slogans and pounding police vehicles with their feet and fists braving tear-gas and retaliation by armed personnel.
Students and security forces have clashed frequently since April 15 when troops allegedly thrashed youths mercilessly during a raid on a college in Pulwama in southern Jammu & Kashmir province.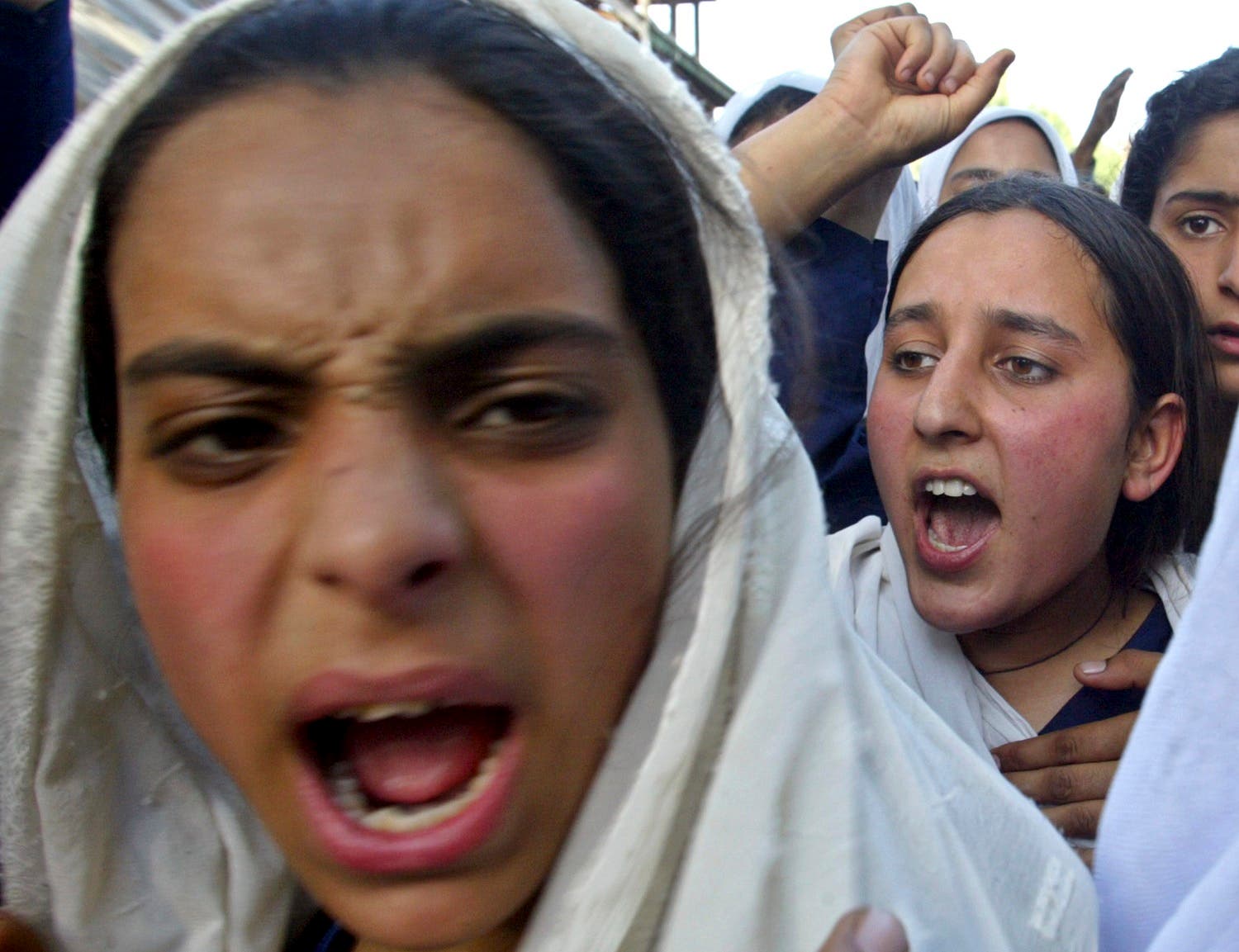 Islamabad blamed
New Delhi blames Islamabad for funding and guiding the separatist campaign which has intensified since Prime Minister Narendra Modi's Hindu nationalist Bharatiya Janata Party (BJP) clinched a pact with the regional People's Democratic Party (PDP) to come to power in India's lone Muslim-majority state which is a bone of contention between nuclear-armed neighbors.
Rajeev Rai Bhatnagar, Directopr General of the para-military Central Reserve Police Force, said that 1000 women soldiers are being dispatched to J & K to handle the rising number of female protestors.
According to reports from Srinagar, young women from the elite Government Women's College and the nearby Kothi Bagh Higher Secondary School are defying teachers and their parents to take on security forces after classes exposing themselves to great risks.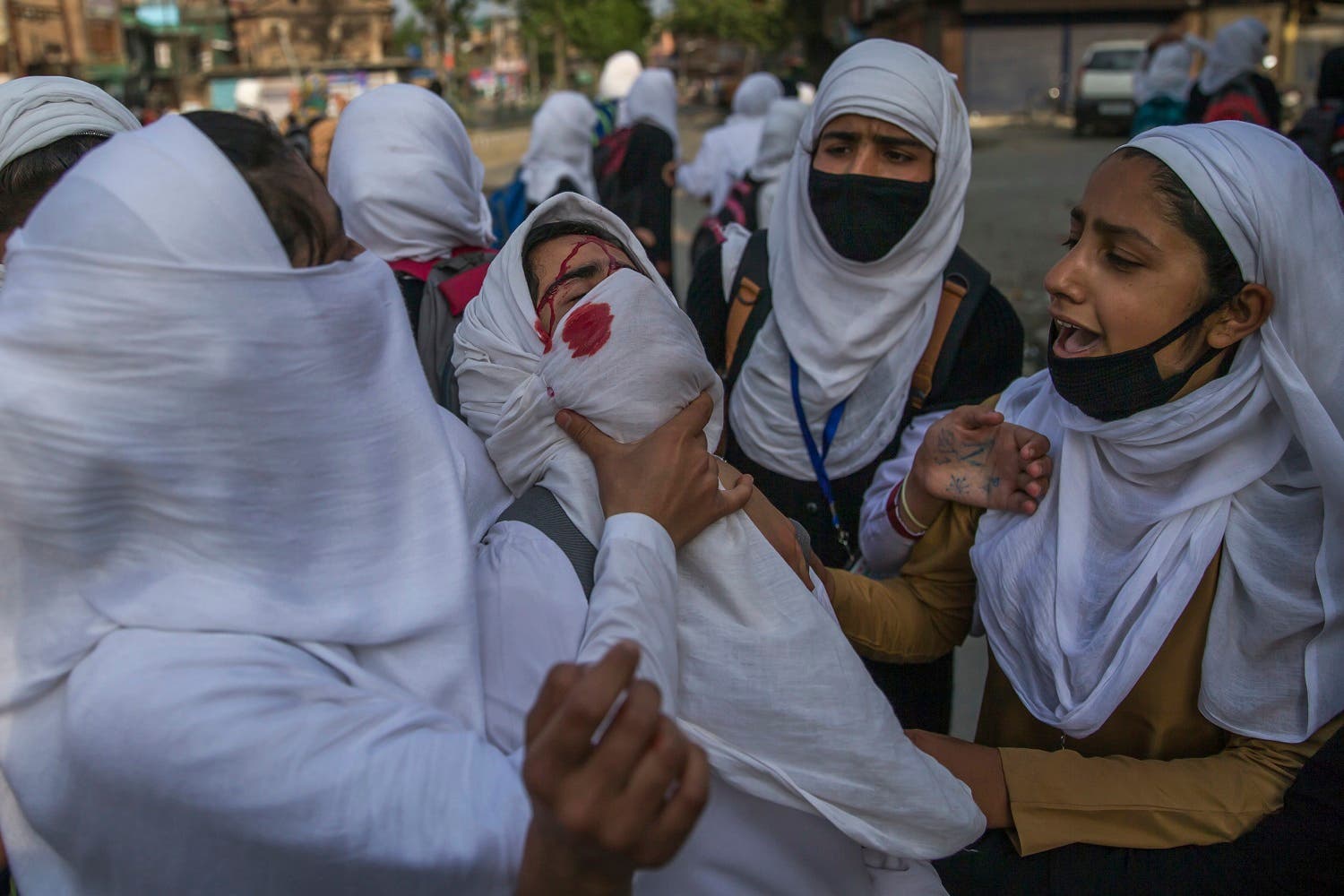 Fight for 'freedom'
But the girls say that they have decided to go out and fight for freedom as a lot of boys have been killed since mid-2016 and it's no longer possible for their sisters to remain passive spectators.
Farooq Abdullah, former Chief Minister of J & K, has praised the stone-pelting youths who have fallen to police bullets, saying that "they are sacrificing their lives so that we can find a solution to the Kashmir issue". Fortunately, so far girls have not been shot dead.
With nearly 700,000 Indian troops deployed in J & K, including the India-Pakistan border, the restive state is the world's most militarized zone where 65 security men, 222 militants and 213 civilians were killed in 2016. The corresponding figures for this year are 35, 45 and 60.
Opposition parties and sidelined BJP leaders like former Finance and Foreign Minister, Yashwant Sinha, attribute the worsening situation to the Modi regime's reliance on brute force instead of a dialogue with separatists and reviving talks with Pakistan – the way forward also recommended by Chief Minister Mehbooba Mufti.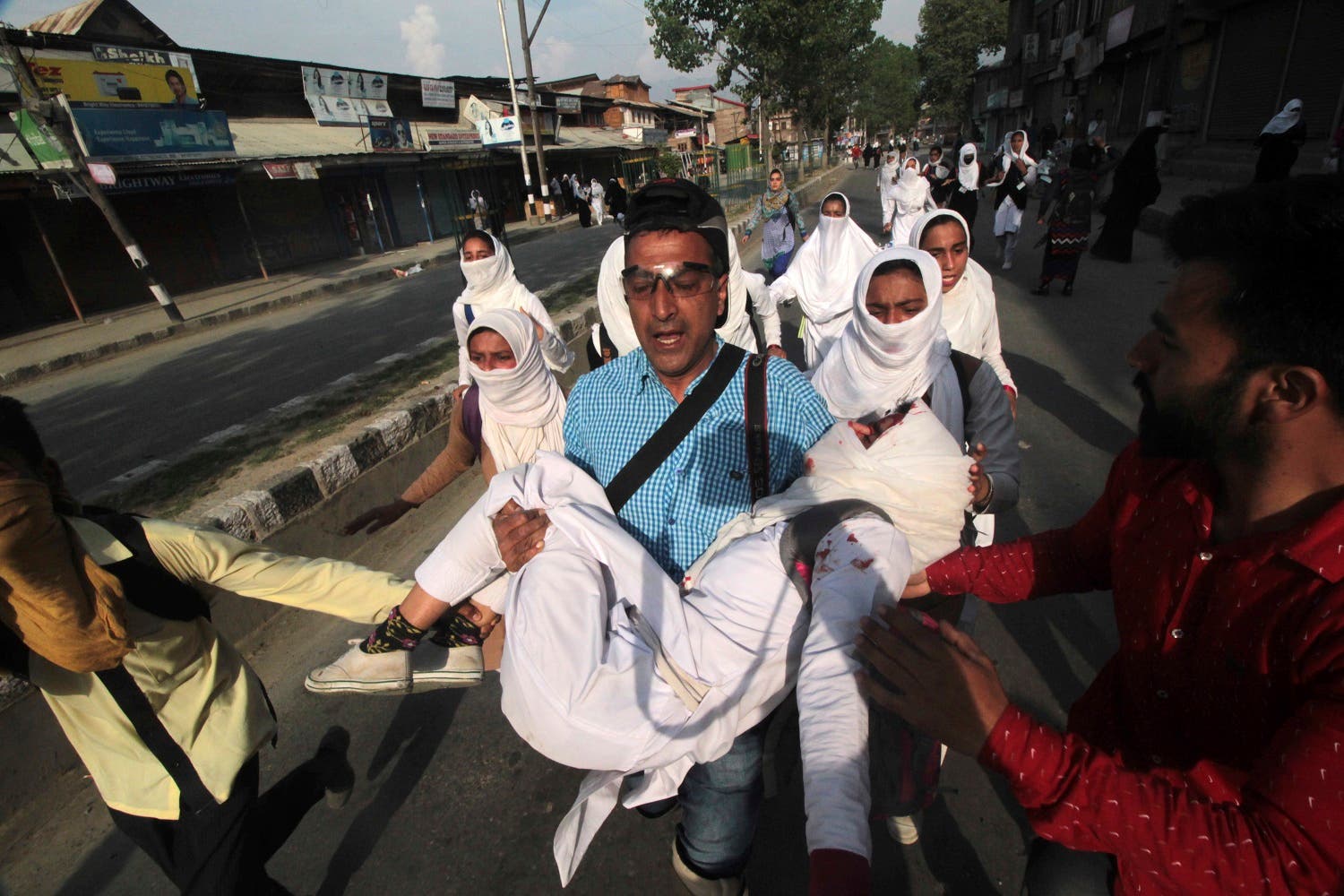 A photographer's dilemma
A Kashmiri photographer, Dar Yasin, has become a hero after he tossed his camera aside while covering a face-off between schoolgirls and security forces, picked up a profusely-bleeding Khusboo Jan in his arms and carried her to the nearest hospital where doctors did the rest.
"When my eyes fell on her white blood-spattered uniform and hijab I was reminded of my own daughters. And I did what any sensible person would have done in the circumstances", Yasin said.
Veteran journalist Sadanand Menon wrote in The Hindu newspaper that "stone-pelting girls are a sign that India has lost the plot in Kashmir…signaling a rejection of the Indian empire". Many, however, believe that violence by either side is no solution and talks alone can save the situation from deteriorating.