A teenager suffering from cancer has scored 92 percent marks in his school leaving examination in India raising his underprivileged family's hope that a few good Samaritans might come forward to help pay the bill for the brilliant but ailing student's costly medical treatment.
Bodhiswatta Mondal, a product of Naktala High School in Kolkata, has passed the West Bengal Board of Secondary Education with flying colours. But unlike his batch-mates – who are busy enrolling themselves in college for graduation – Bodhiswatta is undergoing chemotherapy at Mumbai's Tata Memorial Hospital, the country's flagship cancer clinic.
"The doctors have said that my son needs bone marrow transplants to save his life as the cancer has spread to his throat and stomach", Manoranjan Mondal, who earns a measly Rs 8500 monthly as a contractual primary school teacher, told Al Arabiya.
"My son won't survive unless we get donations to meet his hospital expenses. Thanks to a Kolkata newspaper which publicized his ailment along with his brilliant result, we have received some financial assistance but we pray and hope that more donors will come to his rescue."
First diagnosis
Bodhiswatta was first diagnosed with Hodgkin's lymphoma, or cancer of lymphatic system, in 2013 when he was studying in the seventh standard. At that time, he underwent six chemotherapy and 11 radiation therapy sessions in Tata Memorial Hospital. Subsequently he would be taken to Mumbai once in three months for a routine check-up.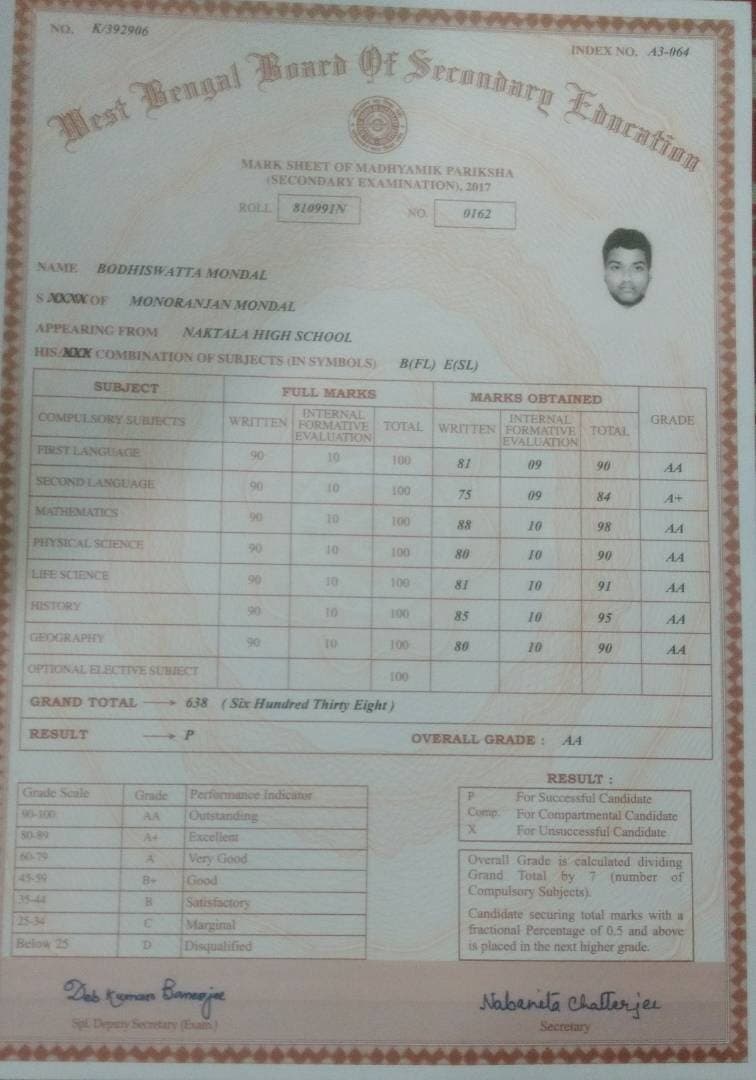 When the boy's condition suddenly deteriorated in December 2016, his parents wanted to take him to the Mumbai hospital. But he refused to leave Kolkata without writing the school leaving exams. Two days after writing his last exam paper on March 2, Bodhiswatta traveled to Mumbai where he is still undergoing treatment.
In fact, he was hospitalized when the results were announced last week. Doctors and nurses congratulated him on his brilliant performance. But Bodhiswatta regrets that he scored only 98 in mathematics instead of 100 which was his aim.
Battling death
"I want my son to fulfil his dreams just like the other students. He is battling death but is so full of life and zest. We need Rs 1.4 million for his treatment. I urge the public to come forward," said Manoranjan.
The father said that his son's ambition in life is to study medicine and become a cancer specialist to treat other victims of the dreaded disease.
"Even at a tender age, my son probably knows the secret of waging war against cancer. If he survives and becomes an oncologist, or cancer specialist, it will be good for humanity".