A differently-abled Indian man and his relentless drive for humanitarian efforts
Babubhai Sabuwala's both legs are paralyzed and the middle-aged man walks with crutches. Yet, he is not weak at his knees.
The small-time Muslim scrap dealer is himself physically challenged but the self-effacing, dyed-in-the-wool social worker is always champing at the bit to lend a helping hand to other hard-pressed differently-abled men and women like him.
No wonder, Rotary Club of Ahmedabad in Indian Prime Minister Narendra Modi's home state of Gujarat recently honored him with its prestigious annual Vocational Award for exemplary social service.
Come September, the Good Samaritan will organize a one-of-its-kind, all-religion mass marriage ceremony for 21 cash-strapped couples. The brides as well as grooms are disabled and belong to different faiths.
Special wedding
With the sands running out, Sabuwala has been frantically going around the city on his weather-beaten three-wheeler scooter, spotting poverty-stricken disabled Muslim, Hindu, Sikh and Christian youngsters wanting to tie the knot, passing round the hat among philanthropists and also finding priests who would perform the various religious rituals gratis.
Like every year, the 21 paraplegic, visually-impaired, deaf or mute beneficiaries – aged between 24 and 42 – discovered by him will be dressed in their Sunday best and gifted a sofa set, a double bed, a steel cupboard, a kitchen set, a sewing machine, grains for one month and, of course, religious books after their marriage is solemnized.
"Each pair of these poor men and women gets household goods worth Rs 50,000 to start their new life", says Sabuwala who has been doing a yeoman's service for the past several years by bringing smiles on the faces of such less fortunate souls.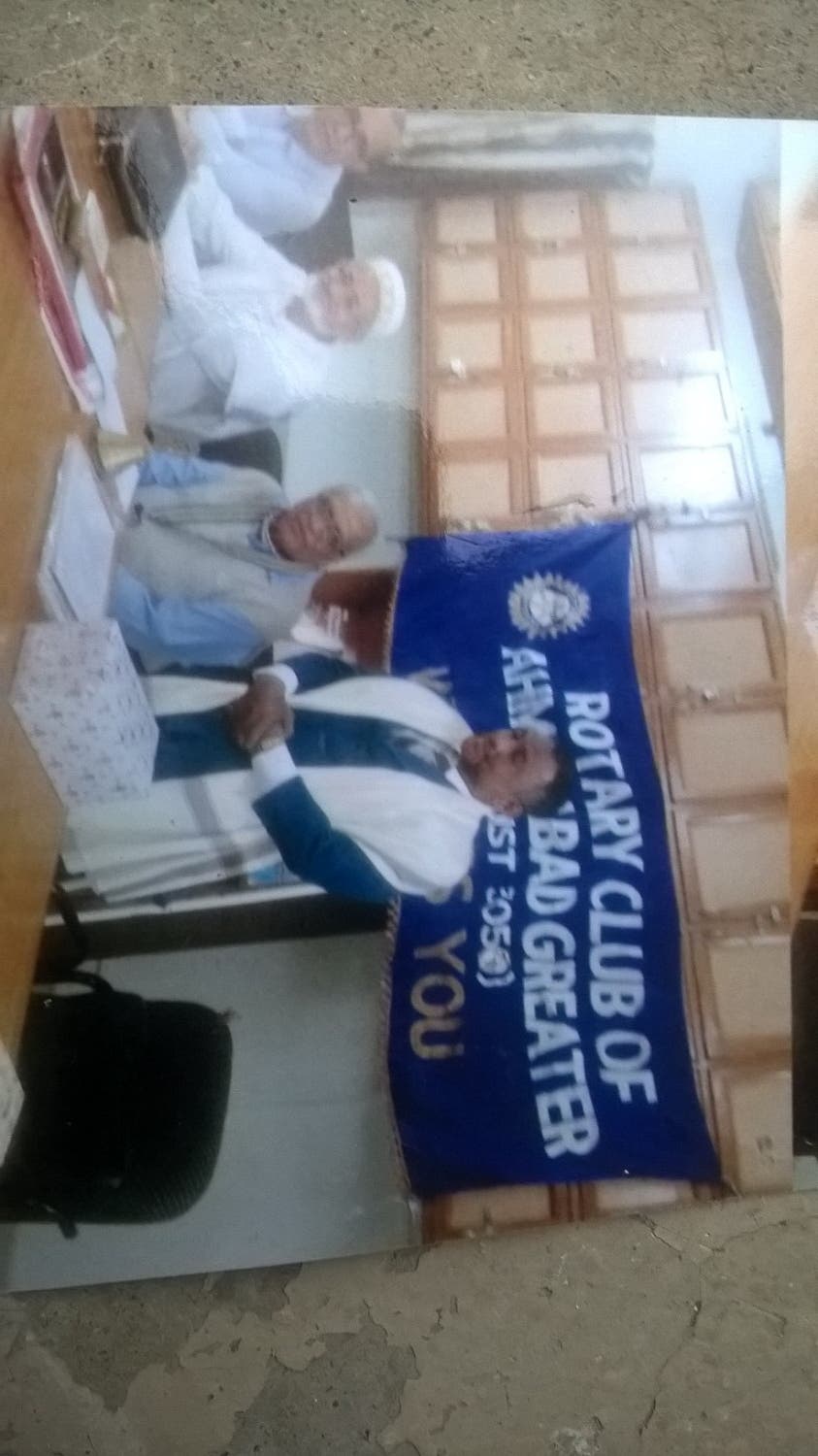 Self-employment kits
What's more, apart from orchestrating mass marriages for the down-and-out, disadvantaged youths, he also distributes self-employment kits to the have-nots and essential food items on special occasions like Ramadan.
This year's Ramadan will also remain etched in the memories of several citizens of Muslim-dominated industrial locality of Vatva in Ahmedabad. Thanks to philanthropists, the Vikalang Sahyak Kendra, a voluntary organization headed by Sabuwala, gave away Rs 500 cash and a food kit to some 250 crippled and penniless residents, most of them Muslims living nearby.
The kit contained basic food items like rice, sugar, dates, custard, sherbet, wheat flour, gram flour, edible oil, tea leaves and chili powder, just enough to last for a month.
Seeking support
Time and again, Sabuwala also fixes up functions with the support of lawmakers and businessmen to hand over tricycles and self-employment kits to the poor leading a wretched life in the Bharatiya Janata Party-ruled Gujarat infamous for one of the bloodiest Hindu-Muslim clashes that had claimed 1,500 lives in 2002.
"The Gujarat government has a scheme for providing financial aid for marriages of underprivileged classes but boasts no such facility for its handicapped citizens who are an unhappy lot", points out Sabuwala.
Says industrialist Magan Patel, one of his handful of financial backers who always give him a leg up in his noble mission: "NGOs and other voluntary organizations receive millions of rupees and grants. But Sabuwala has done what they have not been able to achieve for years."
Some 21 million people in India suffer from one or the other disability, with Gujarat accounting for one million of them.